14 games on tap!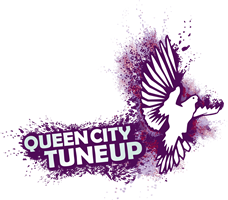 This post is presented by VC Ultimate and Spin Ultimate. Please support the brands that make Ultiworld possible and shop at VC and Spin!
Here is Ultiworld's tentative filming schedule for the 2018 Queen City Tune Up this weekend in Charlotte, NC. Please note that we are NOT streaming; these games will only be available to Ultiworld Full and Plus subscribers after the tournament. (Here is some information about Team Packs for 2018!)
We will film two games per round — one men's and one women's. Schedule subject to change.
SATURDAY
9:30 AM: Georgia v. Vermont (M) // Virginia v. Notre Dame (W)
11:00 AM: UNC Wilmington v. Auburn (M) // Carleton v. Michigan (W)
2:00 PM: Pittsburgh v. Virginia Tech (M) // Tufts v. Kennesaw State (W)
3:30 PM: Michigan v. Notre Dame (M) // UNC v. West Chester (W)
SUNDAY
9:30 AM: Men's Quarterfinal // Women's Quarterfinal
11:30 AM: Men's Semifinal // Women's Semifinal
1:30 PM: Men's Final // Women's Final