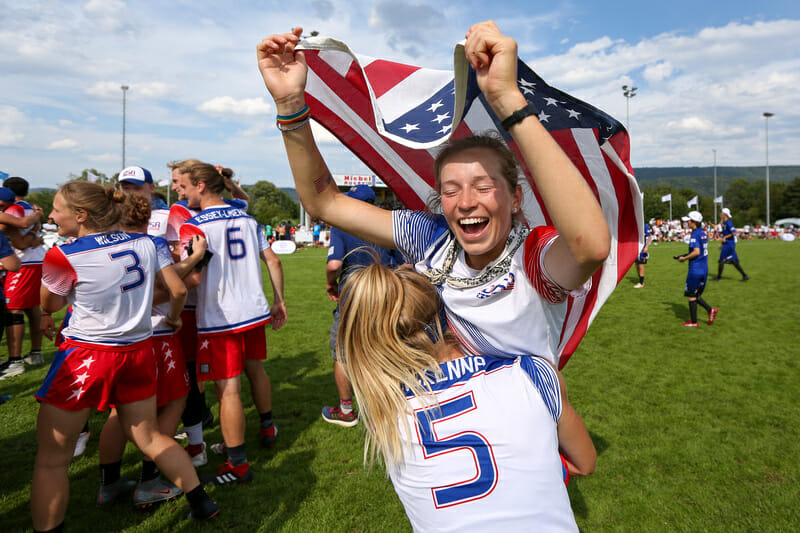 USA Ultimate has opened player applications for the USA Under-24 National Team that will compete at the U24 World Championships in Limerick, Ireland, in July 2021.
The tryout application window is open through December 6th at 11:59 PM Mountain Time.
Tryout camps are presently scheduled to be held in late March, but the COVID-19 pandemic could cause disruptions to the process. "In the event we are unable to hold in-person tryouts, the U-24 coaching staff will determine alternative means to evaluate players for the 2021 team," writes USA Ultimate. "This may include requests for additional information, interviews and video submissions."
More information about the status of the U24 World Championships is expected from the World Flying Disc Federation in December.