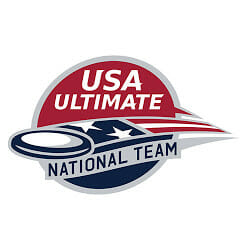 The tryout application period for Team USA set to compete at the 2016 World Games has opened and will come to a close on Sunday, November 26th.
Back in 2013, over 500 players applied for the team and 99 were invited to tryouts (ultimately, 78 attended). From those two tryouts, 20 players were selected to play in two training weekends before the roster was trimmed to 13 for the tournament and the trip to Colombia.
This year, because so many top players were already evaluated for Team USA selections in the lead up to the 2016 World Championships where the United States swept gold, the tryout selection process is changing dramatically. All players who were selected for one of the three 2016 Team USA contingents (Men's, Mixed, and Women's) and all players who made the 2013 World Games team have been extended automatic invitations. That adds up to over 75 players.
RELATED: Ultiworld's East Coast and West Coast WUGC Tryout Coverage | Podcasts #1 and #2
Those receiving automatic invites must still apply and attend tryouts, but tryout space for additional applicants will be extremely limited, especially considering that there will be just one centralized tryout this cycle (the location and dates have not yet been announced) and USA Ultimate says that they anticipate inviting only "35 applicants of each gender."
The first cut will again be to 20 players; 14 will be selected to travel to Wroclaw, Poland, for the tournament in July 2017.
Here is a timeline of the process from USA Ultimate:
November 27, 2016: Application due date (all players, including automatic invites must fill out)
December 9, 2016: Additional applicants invited to tryout camps
December 16, 2017: Players invited to tryout camp must confirm attendance
January 31, 2017: Tryout camp fees due
February-March TBD, 2017: Tryout camp (applicants must attend the tryout camp to be considered for the roster)
March TBD, 2017: Target date for announcing 20 player full roster
April-June (TBD), 2017: Practice Tournament and training weekends (3-4 potential weekends)
May TBD, 2017: Selection of final 14 player traveling roster
July 18, 2017: Arrival and registration at World Games event in Wroclaw, Poland
July 21-23, 2017: World Games competition
July 24, 2017: Departure day from World Games event