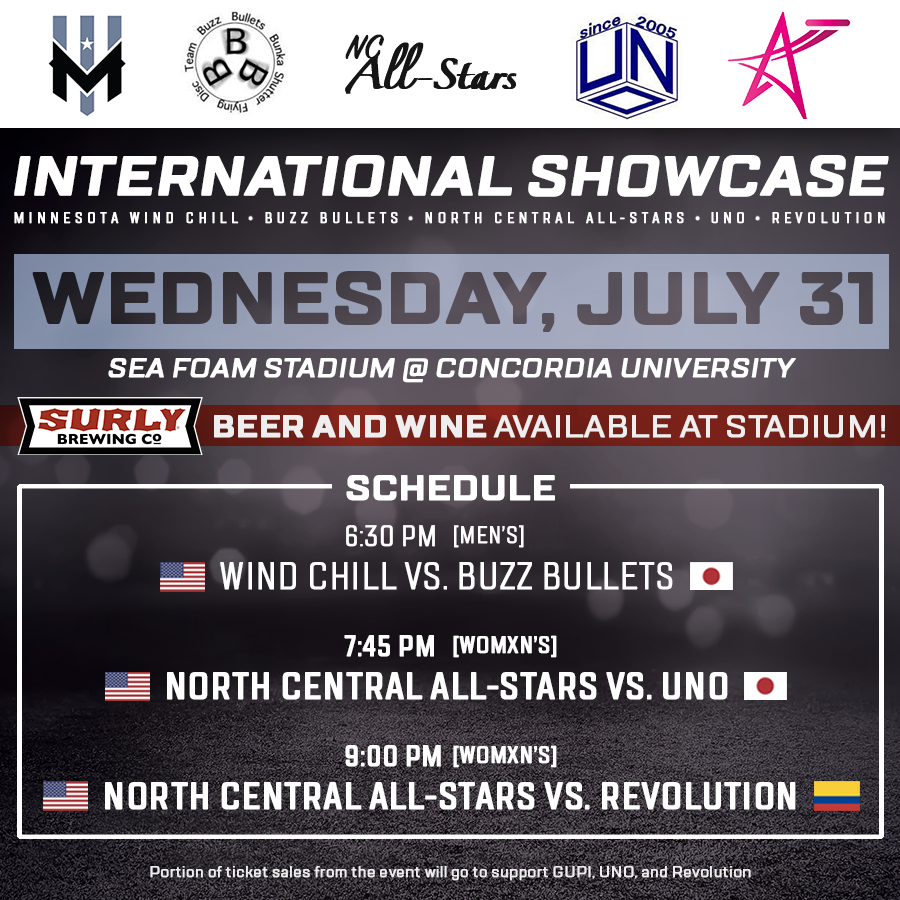 Tonight, Ultiworld is hosting the livestreams from Minneapolis' International Showcase, featuring a trio of acclaimed teams in town for the US Open.
Tune in starting at 6:30 PM Central to watch some of the best teams in the world — Japan's Buzz Bullets and UNO, and Colombia's Revolution — take on local talent.
If you watch the games, please consider giving a donation — 100% of proceeds go to support Minnesota's Girl Ultimate Players Initiative, Revolution, and UNO. If you miss them live, they will be available for Ultiworld Full and Plus subscribers after the event.
Here's the direct YouTube link for the games:
International Showcase Livestream