Past Articles in Butler Men's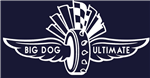 Find more information on the Butler team page.
Ten Nationals bids are on the line this weekend!

A critical tournament for connectivity in D-III Men's, some of the division's top teams take the field with a number of teams making their debuts.

Gotta admire the irrational confidence from Butler!
Recent Posts
Find us on Twitter
Recent Comments
Find us on Facebook