Ten Nationals bids are on the line this weekend!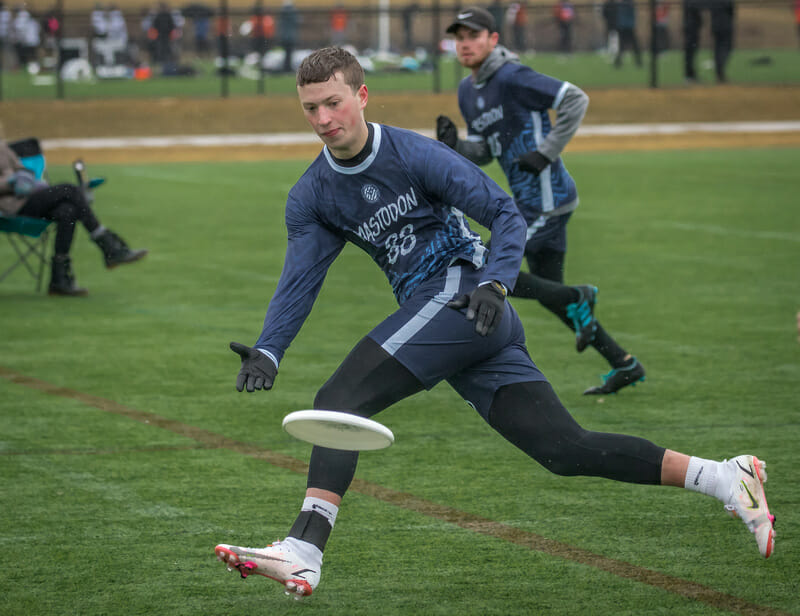 Our coverage of the 2022 College Series is presented by Spin Ultimate. Please support the brands that make Ultiworld possible and shop at Spin Ultimate!
Back in their traditional early-May slot for the first time in three years, there are few more exciting portions of the ultimate calendar than spring College Regionals. For some, these events will be the culmination of their season — or even college career — while for others it's just another step on their path toward the College Championships. Count on plenty of dramatic action and unexpected results along the way as every team fights to ensure they fall into the latter group.
In the busiest Regionals weekend for D-III in 2022, five regions will take to the fields this weekend across the country to decide their representatives heading to Milwaukee. Three teams have already booked their place — which ten will join them this weekend?
Great Lakes
Score Reporter
Location: Fort Wayne, IN
Nationals Bids: 1
Excitement Level: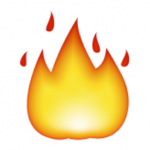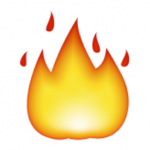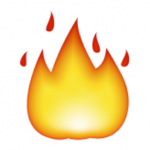 There might not be another regional event with more unknowns than D-III Men's Great Lakes. Only one team in attendance, Knox, played more than one regular-season tournament. Three teams, including the top seed Wheaton, didn't play a sanctioned game before Conferences. No team from the region currently resides inside our Top 25.
Despite their short resume, Wheaton Mastodon enter the weekend as the clear favorites and no.1 seed. Wheaton dominated their conference tournament, going 4-0 with a point differential of +31, including a 13-5 win over the region's no.2 seed North Park Lost Boys. It's fair to wonder how Mastodon will fare in a tight, high-pressure game, but the other perspective on that is that they haven't given us a reason to suspect they'll see a game like that this weekend.
Any challengers to Wheaton come with big question marks on their resumes. We've already seen North Park lose handily, as mentioned above. No.3 seed Butler have a strong 9-1 record this season, but many of those wins came against weak competition, and their loss came to a B-team.1 Any other teams in the field have multiple losses to opponents they'll see this weekend.
The format for this tournament means the top players on each team will have more of a say on the tournament's outcome than the depth of each roster. Teams will only play four or five games. The forecast calls for windy conditions typical to this region this time of year, but nothing that's unplayable.
Metro East
Score Reporter
Location: Albany, NY
Nationals Bids: 2
Excitement Level: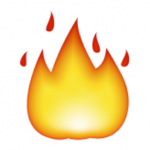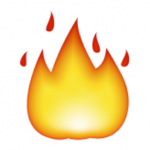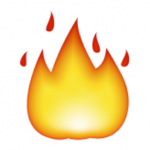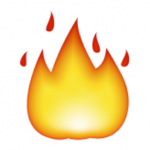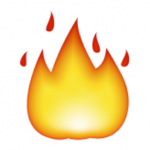 Along with the Ohio Valley, the Metro East are the largest beneficiaries of the switch this year to allocating bids based on size of the region. Despite having just one team in the top 20 of the algorithm and just two teams on the bottom end of our top 25, the Metro East will be sending two teams to Milwaukee, and it's truly a toss-up for who will take the two bids.
Wesleyan Nietzsch Factor enter as the top seed after a strong showing at Conferences, going 6-0 with a point differential of +51, but they've shown vulnerabilities this season with a February loss to Army as well as a double game point win over #23 SUNY Cortland Team Rocket. Speaking of Cortland, they are one of the most battle-tested teams in the country, having played 31 games already this season. They have a couple of concerning losses to the region's no.8 seed Rochester, but they also have wins over #24 Ithaca and SUNY Geneseo. Ithaca Nawshus got off to a strong start this season with a win at Bring The Huckus that included a couple of wins over Army and Cortland, but losses at Conferences to Cortland and SUNY Geneseo raise questions about if they peaked too early.
Below the top seeds in the pools is a crop of contenders more than capable of making a run to Nationals. SUNY Geneseo's only loss at Conferences was on double game point against Cortland, and they have wins over Ithaca and Rochester. Army have maybe the widest range in the field between their floor and ceiling; a 13-7 loss to Connecticut College is damning, but they're also the only team in the field to have beaten Wesleyan this season. The Rochester Piggies got off to a rough start at FCS this season, but they've since bounced back with a couple of wins over Cortland and showed in the fall that they are capable of peaking at Regionals.
A late change to the tournament format now sets up a traditional front door and backdoor bracket setup. With a list of contenders perhaps as many as eight deep and none clearly locked in as runaway favorites, upsets could abound in Albany and the bid winners may have as much to do with how the matchups shake out in the bracket as anything else.
New England
Score Reporter
Date: April 30 – May 1
Location: Smithfield, RI
Nationals Bids: 3
Excitement Level: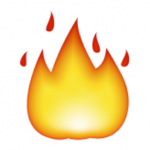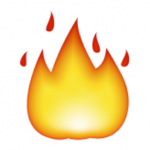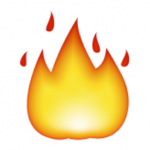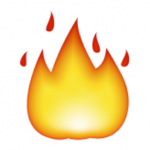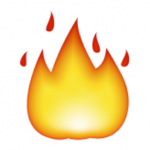 A region all but decided at the very top has been given new energy by the bid allocation news announced on Tuesday. While defending national runners-up #3 Middlebury Pranksters are essentially locked to win the New England region, there are two additional bids for the other seven teams to battle over this weekend in Rhode Island.
Middlebury should dominate on their way to winning the region. The Pranksters enter the weekend with a 14-1 record this spring and have only given up double-digit goals four times this season. Middlebury don't just win games; they crush opponents and leave no doubt. It would be an all-time upset for the Pranksters to not earn a bid to Milwaukee this weekend.
The real excitement lies with the other seven teams below them. Brandeis TRON are the no.2 seed after winning their conference decisively with a pair of 15-7 wins and claimed the second bid to Nationals in the fall, but TRON have already lost to Bryant Craze once this season and will see them again in pool play. #13 Williams WUFO haven't lost to a D-III team yet this season and were dominant at conferences, going 5-0 with a point differential of +43. Bryant got off to a slow start this season with a shorthanded roster at Mash-Up, but wins over Brandeis and Bates at New England Open are more indicative of their ceiling. #18 Bates Orange Whip and #19 Bowdoin Clown have split their season series 1-1, with both games decided on double game point, and their third-round pool play matchup should be another thriller with serious implications for bracket positioning to take a Nationals bid.
An important thing to pay attention to with this tournament is the format. Pool winners go straight to semifinals, and the two teams in the final automatically receive bids to Milwaukee. Seeing how Pool B shakes out will be fascinating, especially since all four teams can and should feel like they have a real chance to win the pool. New England is historically one of the most competitive and exciting regions; this year will be no different.
Ohio Valley
Score Reporter
Date: April 30 – May 1
Location: Bethlehem, PA
Nationals Bids: 2
Excitement Level: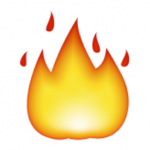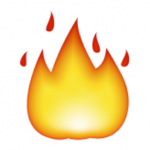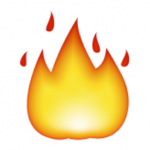 After years of being stuck with just one bid, the Ohio Valley men's teams have been the beneficiaries of the change to size bids, picking up a second bid both in the fall and now this spring. The twelve teams descending on Bethlehem, PA will be battling for two spots in Milwaukee, and with one of the more unique formats you'll see this postseason, pool play will be even more important than usual. With four pools of three, pool winners will be able to earn their bid to Nationals in as few as five games and no more than six. Those who don't win their pool will have to play seven games in order to earn their bid.
Pool A should be pretty straightforward; the #15 Oberlin Flying Horsecows, led by Oliver Vickers Batzdorf and Ben Fuguet, should win the group handily. Owen Hevly and the rest of Kenyon SERF are capable of giving Oberlin a scare, as evidenced by their 12-10 game at Conferences, but the format should allow Oberlin's stars to play enough to take care of business.
Pool B features two of the more perplexing teams in the field, in two totally different ways. #25 Scranton Electric City Ultimate enter the weekend with an undefeated 8-0 record; however, part of that is due to them being relatively untested, having played three different B-teams and nobody from outside of the Ohio Valley. The Shippensburg Scapegoats, on the other hand, tote an 8-9 record that came against teams from up and down the entire East Coast. Shippensburg have some high highs with wins over Messiah, Wooster, and Mary Washington, and some low lows with losses to Grove City and George Washington. It will be fascinating to see how these two opposing paths to Regionals pay off on Saturday when the two teams meet.
Pool C should be more straightforward. The Messiah Falcons are the top seed, and they went 2-0 against Grove City Doomsday at Conferences. One of those games was decided on double game point, but the rematch was a 13-7 blowout and likely more indicative of the gap between the two teams. In Pool D, #23 Franciscan Fatal and the Wooster Hawks face off in a rematch from Sectionals that Franciscan comfortably won 13-9.
In the fall, the two bids from the Ohio Valley were determined in blizzard conditions, with the winning score of most games not even reaching double digits. The forecast couldn't look much better for Bethlehem this weekend, setting up these twelve teams for perfect conditions to decide the most deserving teams to represent the region in Milwaukee.
South Central
Score Reporter
Date: April 30 – May 1
Location: Commerce City, CO
Nationals Bids: 2
Excitement Level: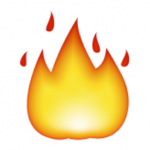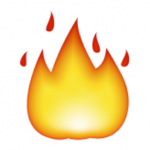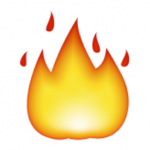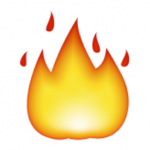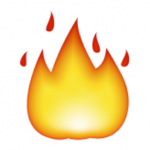 2
While arguments could be made for which regional is the most exciting, there's no debate about which region is the most talented. Six of the seven teams competing in Commerce City, Colorado this weekend are in our top 25, including five in the top 15. With only two bids to Milwaukee on the line, every single point and game will matter.
The format for seven teams is strange to the traditionalist, but becoming more common as USAU has prioritized cutting down on the number of games teams play in a weekend. Pool A is a traditional three-team pool, while Pool B is a mini bracket. The stakes couldn't be bigger from the opening pull: if you win your pool, you're in the first game-to-go, and if you finish last in Pool B, you're eliminated from contention after two games.
The heavy favorites in Pool A are the defending National Champion #1 Oklahoma Christian Eagles. Led by Elliott Moore and Jonathan Costello, the Eagles' title defense has been off to a great start. A strong showing against D-I competition at Centex was followed up by a dominant performance at Conferences, going 5-0 with three wins over ranked competition. Those ranked opponents happen to be the other two teams in their pool, #7 Missouri S&T Miner Threat and #20 John Brown Ironfist. OC should roll through pool play again, and the battle for second in the pool between S&T and John Brown should be where the intrigue is. S&T is up 2-1 in the season series, but Ironfist won the most recent game.
The Pool B mini bracket starts off with two rematches in the semifinals. #6 Colorado College Wasabi beat Colorado School of Mines Entropy handily at Conferences and should do so again, while #8 Sul Ross State and #14 Rice Cloud 9 should have a much closer game in the other half of the bracket. Sul Ross beat Rice 15-4 back in March at Centex II, but eked out a 12-11 win in the rematch at Conferences. Wasabi will be favored against either team, but not by much.
Oklahoma Christian and Colorado College are both undefeated against the rest of the field this season and should play an exciting game in the final (if they both make it), but it won't be shocking to see some upsets in the backdoor bracket and game-to-go. Factor in the weather conditions, with roughly 15 MPH winds in the Sunday forecast, and any team with a tough zone who gets the hot hand is capable of making a run. With so many strong teams in the field, it's not just a cliche sports colloquialism to say that anything could happen in Commerce City this weekend.
---
I know, I know. Michigan's B-team is one of the best in the country, but they're still a B-team. ↩

If we could give more than five fire emojis, we would. ↩