Pro teams' season ticket prices comparison. (MLU average price/game nearly double that of AUDL).
College participation in USA Ultimate rose 6% this year; 10% in women's.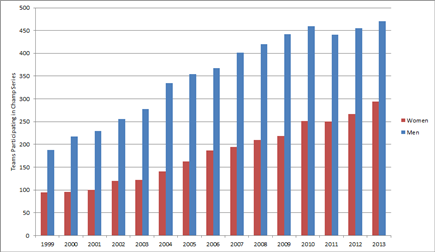 *
Be sure to follow us on Twitter, like us on Facebook, and follow us on Tumblr for breaking news and even more content. And sign up for our free weekly newsletter!