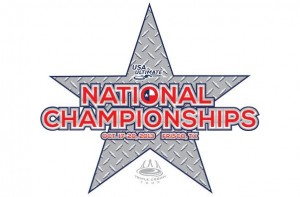 The long-anticipated Club Championships seeding is finally here. We will have in-depth analysis of the pools, matchups, likely prequarters crossovers, and more later this week, but here's a quick take on the seeding at first glance.
First of all, no major surprises. The seeding, save for some changes among the four seeds and a swapped Sockeye and Ironside, looks very close to our predicted bracket. Let's take a look at each pool in turn.
POOL A: Revolver, PoNY, Truck Stop, Florida United
San Francisco Revolver has to feel pretty comfortable in this pool. Although they haven't seen any of these teams, thanks to the Triple Crown Tour tiering, this is a pretty typical Pool A, with a heavily favored one seed.
The bigger questions come further down the pool. PoNY has to be a little uneasy — they have had major trouble with Truck Stop so far this season. While they are technically 1-2 against them, their only win came on a lightning-shortened round at Colorado Cup. You have to wonder if they would have preferred to face Chain Lightning or Ring of Fire, two teams they've beaten.
Conversely, Truck has to feel good. They love the PoNY matchup, and will get a low-risk measuring stick game against Revolver as well.
Florida United, one of the big wild cards at the tournament, will be a tough four seed. They challenged PoNY (13-11) at Colorado Cup.
POOL B: GOAT, Sockeye, Sub Zero, Madcow
What a dangerous pool. If Pool D wasn't so stacked, this could lay claim for this year's toughest draw.
GOAT is the game's hottest team and had a good case for the #1 overall seed. They are coming off of an outstanding performance at Northeast Regionals [VIDEO] and a Pro Flight Finale win. There, they beat Sockeye in perhaps the best game of the tournament. There were just four offensive line turnovers — two from each team. GOAT scored both breaks to win the game. Sockeye did not manage a break.
But Sockeye has been slowly ramping back up to full strength as many of their injured reserve return to the field. They have been inconsistent this season, but their talent is undeniable and, with a full roster, they will be a scary matchup for anyone. The question is: will they push their players coming off of injury on Thursday? The new format may have them conceal their hand a bit.
Sub Zero is perhaps the most dangerous three seed. Yes, they might not show up strong, like they did at Chicago Heavyweights. But if they bring their Chesapeake Invite form — the one that got them a universe point game against GOAT and a tournament title — they'll be very dangerous.
Madcow only has one win against a Nationals-bound team (Condors), but will be in better form than they were earlier this season when they were missing a handful of starters to injury. They'll still be a long shot for wins in this pool.
POOL C: Doublewide, Ironside, Ring of Fire, Condors
Three 2012 semifinalists meet in pool C. That's enough to make this a fun one to watch. Add in a storied program (and virtual unknown) in the Condors and you've got a great one to watch.
Doublewide is 1-0 against Ring of Fire and 1-1 against Ironside this season. As the defending champions, they'll have an extra large target on their back throughout the weekend, and they'll have to face off against a significant step up in competition.
Ironside looked like a new team at Northeast Regionals, far from the one that lost 15-9 to Doublewide at the Pro Flight Finale.
Ring is still a big question mark: they nearly had a great weekend at the Pro Flight FInale but lost some close matches with Sockeye and Revolver that were theirs to win. They lost to Chain in the finals of Southeast Regionals.
But they are also notorious for showing up at the Club Championships ready to play.
The Condors will be the big underdogs, with only one win against a Nationals team (Florida United). But they played well at Southwest Regionals, taking only one loss to Revolver and dominating the other contenders including Streetgang, LA Renegade, and Sprawl. Can they keep that momentum rolling into Frisco?
POOL D: Johnny Bravo, Machine, Chain Lightning, Furious George
Yikes. When Furious George is in your pool as the four seed, you know you've got a tough set of games on your hands.
Johnny Bravo's head-to-head win over Machine at Terminus gave them the nod into the last pool one seed and they will have to fend off some very tough competition to hold down that spot.
A shorthanded Bravo lost to Chain Lightning at Terminus, and also fell to Chain at last year's Club Championships in one of the best games of the tournament. That loss kept Bravo out of the Pro Flight.
With a strong recruiting class this year, however, Bravo looks on track to be not just a quarterfinalist, but a title contender. They'll need to get things started on the right foot in this very tough pool.
Machine, the #2 ranked team in the country, is coming off of a strong performance at the Pro Flight Finale, where they dominated Chain 15-9. Their loss to Bravo at Terminus was one of the strangest of the year: a heavy downpour caused their game to be suspended while tied at 11-11. They played a double game point to decide the winner; Bravo scored.
They will, then, feel good about their chances against Bravo in a rematch on Thursday.
Chain has had a tough year so far, but, fundamentally, they are still a deeply talented team that can be extremely dangerous when they're clicking. Some signs they might be: a 15-14 win over Ring of Fire in the Southeast Regional final.
Chain no doubt will have some memory of last year's Club Championships game against Bravo and will come in confident.
Furious George is the huge wild card this year. They have not beaten a single Nationals-bound team, but, then again, they've hardly played at the major US tournaments this year. They went to Terminus with a very thin roster and got mostly crushed. They have not faced anyone in their pool.
One of the most storied programs in North America, Furious will have their sights set on an upset or two as they hope to avoid a likely prequarter matchup with Revolver.
An earlier version of this article incorrectly stated that Sub Zero beat GOAT at the Chesapeake Invite. They, in fact, lost by one.