The most important tournament of the fall, CCC offers spring-quality competition in the late fall in Athens, Georgia. With both #1 ranked Central Florida and #2 ranked North Carolina in the field, it will be a great weekend of competition.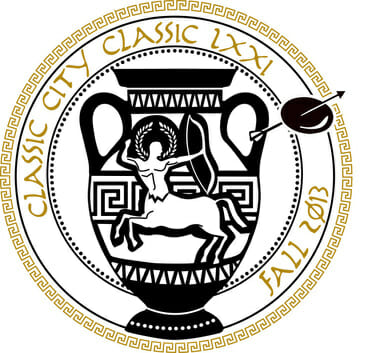 "This really feels like a spring tournament this year. Everyone is going to be trying to win it." – UNC Coach Mike Denardis
In now the 21st year of the Classic City Classic, a slow shift in the college ultimate landscape is starting to come into a clearer view. The fall has long been thought of as a time for development, an opportunity to throw a crop of inexperienced (often times brand new) players onto the field for a chance to get comfortable in an offense and learn to throw with a tough mark in their way.
While that is still true for many teams, the country's best programs now have the luxury of getting rookie classes packed with youth level experience. That often means that teams are at a far more advanced stage by the time they make first team cuts, and many now treat the season as starting in September.
The quality of play at Steel City Showdown and Missouri Loves Company speaks to the "new fall," a part of the year that is just as competitive as the early Spring. While there isn't as much on the line in terms of bid allocation, teams care about winning and play their best players.
CCC is, as usual, the crown jewel of the fall. With the two top ranked teams in the country — Central Florida and North Carolina — coming in as the top seeds alongside a pair of other 2013 Nationals qualifiers in Georgia and Florida State and a host of strong Regionals teams looking to break through this year, this weekend's competition in Athens will be stiff.
Central Florida Looking To "Demolish" Competition
2013 College Championship finalist Central Florida enters CCC with huge expectations. They are the preseason #1 in the Ultiworld Top 25, they return almost all of their top talent, and, with Pitt losing some of the division's best players to graduation, they are the team to beat.
They are well aware of that, and don't mince words about their intentions this weekend. "[Our goal is] to destroy the competition using our depth," said UCF coach Andrew Roca.
In the larger picture, Roca is focusing on having the team peak in the finals of every tournament they attend this season. After last season's disappointing performance in the finals after a brilliant semis, the approach makes sense.
But they can't get ahead of themselves. Last year, the team came into CCC seeded #1, but got walloped by Florida State in the quarterfinals, 15-9.
"Last year our team had an early identity crisis," said Roca. "We thought a lot of ourselves and crumbled under the pressure of not being able to work around our studs; at the time we had four starters out including Mischa [Freystaetter] and [Michael] Hickson). That led to other players trying to unnecessarily carry the load.
"I believe this year we have our heads on straight for exactly what we want to do this weekend."
Roca has emphasized that the team's preparation is already far superior to last season's. They are "striving for perfection at practice" and bringing a "business attitude" to all team-related activities.
The team will be playing a small rotation on offense — 9-10 players — and putting most of their younger athletes, like YCC-experienced 6'4″ freshman Michael Fairley, on defense along side Brawley Adams and Stuart Little.
Veterans like John Best, Jeremy Langdon, and Mike Ogren are some of the best in the college game right now and will be among the players to watch this weekend in Athens.
The team is eager for a chance at UNC in the finals.
North Carolina Ready For Their Year
Although UNC was an excellent team last year, the team has really eyed 2014 as their shot to win a National Championship. The road to a title begins in Athens for the Chapel Hill-based squad as they get set not only for a potential matchup against the nation's #1 but also a grueling path through their pool and the Championship bracket.
After losing only a couple of key players to graduation (including Callahan nominee Tristan Green), UNC is deeply experienced.
"We're one of the four or five more senior teams in the country," said coach Mike DeNardis. "There's not a lot of roadblocks for us if we play the right way. We're gonna be our own worst enemy."
That may be true, but they also have a tough rival in UCF, who beat UNC at Easterns and the College Championships last year as well as at CCC in 2011. DeNardis said the teams match up very well and always have great games.
"I think its going to be a traditional UCF-UNC matchup – there are going to be a lot of athletic plays," he said.
DeNardis was quick to point out, however, that they weren't looking past anyone at the tournament. Pool B is the toughest of the tournament, with two recent Nationals qualifiers and a more experienced Florida team that was one of the best teams not to make Nationals last season.
Darkside relishes the opportunity for reps against strong teams at this point in the season.
The team brings back big names like Christian Johnson, Jon Nethercutt, and Charlie Schaffner, and the team leadership is more focused on great preparation than in years past.
DeNardis pointed out Schuyler Kylstra and Drew Chandler as players stepping into larger roles, along with standout freshman Norman Archer, one of their many YCC-experienced pickups.
Nethercutt will fill into Green's role in the offense and work with the team's veteran cutting corps — highlighted by Johnson — to rack up quick scores.
Schaffner, a D line stalwart who led the 2013 College Championships in blocks, will be out on Saturday and is a game-time decision on Sunday with nagging, but mild injuries.
DeNardis said the mentality of the team this year — thanks to so much experience — is just different.
"You're just big brother now," he said, "and it's a different approach than trying to claw and fight your way up the rankings."
***
POOL A
Central Florida shouldn't have much trouble coming out of this pool on top, with superior athletes, strong coaching, and a great system. Further down the pool, though, things get more interesting.
LSU has separated themselves as the best team in the Gulf Coast region, and they put up very close games against Florida State and Florida last season at Regionals. But they graduated three top players in Chris Leyoub, Dylan Schroeder, and Dylan Shannon and will be without star sophomore Garrett Yettman (2012 Junior Worlds, Southeast FOTY '13, 2nd Team All-Region '13) this weekend.
That will open the door for two buzzy teams from last season — Virginia Tech and Eastern Michigan — to fight into the Championship Bracket with an upset or two. Virginia Tech, though, is dealing with some tough losses this year, graduating Josh Smith and Alex Brown on the defensive side of the disc and John Andrukonis and Amiel Bernal — two major stats contributors — on offense. They'll need to find new players to step into big roles, including junior Hunter Taylor.
Eastern Michigan will be playing without captain James Highsmith this weekend, which will ding their chances. Johnny Bansfield is one of the best players to watch at the tournament, and a handful of players on the team got good club experience with High Five over the summer. Given the missing players across the pool, anything could happen.
A young Auburn squad hopes to be the one scoring the upsets. TJ Martin returns as a captain and big playmaker for the team, but they will have to rely on good play from a large rookie class to do well this weekend.
Emory beat a split Auburn squad two weeks ago at Hootenanny Showdown, and they'll be looking to repeat the effort against the full team.
POOL B
The pool of death, without question, is Pool B. UNC will be the favorite, but they won't have an easy road to the one seed like UCF. First in their way is Florida, who brings back almost all of their top players after a very young team took the field last year. Bobby Ley and James Dahl, both players on Florida United, are the guys to watch as they look to reassert themselves as a Southeast powerhouse. They missed out on Nationals last season by one in the game-to-go against Florida State.
An athletic and gritty defense defined Florida last year and they have already shown they can shock good teams — they took down Pitt 13-7 at Warm Up last season in the first round on Saturday.
Georgia Tech, the three seed, is entering a new era: one without either Nick Lance (Callahan winner '12) or Jay Clark (Southeast POTY '13). They will have to find new ways to win that don't rely on the individual excellence of two of the most dominant players in the Southeast over the past few years. The team is very tall, returning 6'5″ offensive line cutter Devon Rodgers and 6'6″ defensive line cutter Brian Walsh. But their usage on offense will have to shift dramatically — we'll see how the adjust.
Cincinnati was going to be perhaps the most dangerous low seed at the tournament before deciding not to attend Thursday night. They just completed a sweep over Ohio Valley 2013 Nationals qualifiers Pittsburgh and Ohio en route to a win at the Steel City Showdown.
Tulane is better than a five seed, but, unfortunately, is stuck in a very difficult pool. They are led by Greg Cousins and Evan Walter (All-Freshman '13) and are looking like a much improved team this season.
POOL C
Georgia, the perpetually strong Southeast team, comes in atop Pool C with a bit of a new look in the 2013-2014 season. Although they only lose five players to graduation, one of them is Max Leonard (Chain Lightning) who was a critical playmaker for Jojah. They will now rely heavily on Elliot Erickson (All-Region '13) to lead them.
New captains Javid Aceil and Matt Hess will also step into larger roles for the team as they look to make another return to the College Championships.
Michigan is one of the many hopefuls in the Great Lakes region this year, but will have to deal with the loss of captain Carson Mailler. They do return a big senior class highlighted by top playmaker Matt Orr (All-Region '13) and hope to get to back to the top of their region after falling to Illinois 15-12 in the game to go last April. The team has had a good fall so far, but fell to Cincinnati in the finals of Glory Days, 13-11.
Virginia is a long way from their peak years at the early part of the decade and will likely again be overshadowed by long-time powerhouses like UNC and UNC Wilmington along with surging teams like James Madison in the Atlantic Coast. Jacob Merlin, one of the captains, is the leader of Night Train and will be a big playmaker for them all season. He is just returning from a knee injury, so his points may be limited. The team is young and needs skill development.
The bottom three teams in the pool — Clemson, Kennesaw State, and South Florida — haven't been high Regionals finishers in recent years but will relish the opportunity to score some upsets against a relatively weaker pool.
POOL D
Florida State rounds out the set of top seeds as the lowest finisher at the 2013 College Championships among #1 seeds. They were one of the big stories in the college game last season as they notched a number of big wins at Warm Up before going on to a strong regular season and an appearance at Nationals after beating Florida on double game point at Regionals.
They lose their best player in Jordan Huston and star offensive handler Ben Stringer but do return captain Chris LaRocque, one of the biggest playmakers in the Southeast. They will need some of their role players from last year to step up into bigger roles, though, as Huston and Stringer were vital to the team's success.
They will have a tough matchup with rising program James Madison, who, last year, cracked the Ultiworld Top 25 and lost only to UNC and UNC-W, the two Nationals qualifiers out of the Atlantic Coast, at Regionals. They do lose Lloyd Blake, who was an important part of their offense, but bring back Ben Fleming, the Truck Stop defender who showed an ability to take over games last season. They'll need to bring their gritty defense with them to Athens to stave off upsets.
Wisconsin-Milwaukee had some big moments last season, highlighted by a 4-3 performance at Centex which included wins over eventual Nationals qualifiers Arizona and Illinois. They had a bit of a disappointing Regionals, losing their last four games, but should be again a solid Regionals team in the North Central. They will have to watch out for three Southeast challengers looking to upset them in Alabama, Tennessee, and Georgia Southern.
Bama loses five starters from 2013 but brings back captain Brian Moore (All-Region, 2nd team '13) and Austin Taylor, while adding UGA alum David Neder as a new head coach. This pool should give us a good glimpse of where they stand this season.
Additional reporting by Preston Thompson.