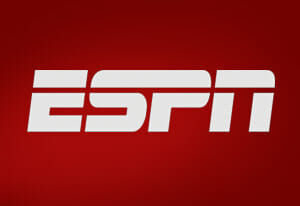 USA Ultimate just released a job hiring post in search of a color commentator to work alongside the ESPN-provided play-by-play announcer for all of the ESPN3 broadcasted events, including the College and Club Championships.
In 2013, former Wake Forest captain Evan Lepler was hired as the color guy for all of USAU's events. It is not clear what his role (if there is one) will be going forward. Neither he nor USA Ultimate has responded to a request for comment. (UPDATE: See Andy Lee's response to Ultiworld below — Lepler will be back in 2014).
USA Ultimate writes:
The candidate will be expected to provide expert analysis, historical perspective and background information such as strategy, statistics, athlete and team profiles, and injury reports across all respective divisions in conjunction with each event. The color analyst will work directly with ESPN's play-by-play announcer during all live broadcasts, as well as post-produced programming.

Candidates should have broadcasting experience and an intimate knowledge of the game (including history, strategy and rules), teams, athletes and events. Candidates should also have the ability to educate, inform and entertain an audience of general sports fans through insightful dialogue and commentary.
You can apply for the position here.
UPDATE: USA Ultimate PR Director Andy Lee tells Ultiworld, "Evan is returning to the production team this year. Unfortunately due to previous commitments and other opportunities, Mike Couzens is unable to return. ESPN may shift Evan to play-by-play or keep him as color analyst."