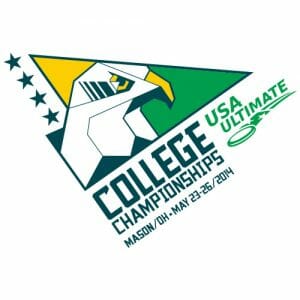 Welcome to Ultiworld's unofficial Division I Men's College Championships seeding predictions.
These predictions have been crafted carefully after becoming very familiar with the USA Ultimate seeding procedure, which weights Regional finish and head-to-head victories heavily. The final USA Ultimate rankings serve as a quality baseline, but were often used only directly in situations without good head-to-head comparisons.
We seeded Regional winners first, then considered second place teams, then third, etc. That ensures that teams that get upset (like UNC) are punished rather than the underdogs being rewarded, which is consistent with USAU seeding.
Every pick will be explained below, but let's get right to the seeding (and the pools that would result).
1. Colorado
2. Texas
3. Pittsburgh
4. Harvard
5. Texas A&M
6. Oregon
7. Michigan
8. UNCW
9. North Carolina
10. Florida
11. Florida State
12. Wisconsin
13. UC San Diego
14. Central Florida
15. Tufts
16. Carleton
17. Eastern Michigan
18. Dartmouth
19. Massachusetts
20. Rutgers
That seeding would produce the following pools:
| POOL A | POOL B | POOL C | POOL D |
| --- | --- | --- | --- |
| Colorado (1) | Texas (2) | Pittsburgh (3) | Harvard (4) |
| UNC Wilmington (8) | Michigan (7) | Oregon (6) | Texas A&M (5) |
| Wisconsin (12) | Florida State (11) | Florida (10) | North Carolina (9) |
| UC San Diego (13) | Central Florida (14) | Tufts (15) | Carleton (16) |
| Eastern Michigan (17) | Dartmouth (18) | Massachusetts (19) | Rutgers (20) |
DISCUSSION
1. Colorado – An obvious #1 with UNC falling to 2nd place in the Atlantic Coast.
2. Texas – Did not play Pittsburgh, but has a better overall resume and finished ranked higher in the USAU rankings.
3. Pittsburgh – Some mixed results early in the season, but a very strong finish makes Pitt a clear 3 seed.
4. Harvard – Very tricky pick at #4. It should certainly be one of Harvard, Texas A&M, and Oregon — while it is tempting to put Oregon here, it is difficult to justify given that Ego lost head-to-head to both Harvard and A&M. Harvard's resume is more consistently solid than A&M's. Regardless, Harvard and A&M seem to be the 4/5 — which way they go doesn't matter in pool play.
5. Texas A&M — Head to head win over Oregon, finished the regular season ranked #6.
6. Oregon — They have pedigree, yes, but they did not have a stellar regular season. After being ranked #1 for the past two years, Ego is likely to find themselves with a pool two seed.
7. Michigan — This will no doubt be controversial, but it's hard to imagine a team with Michigan's resume without a pool two seed. Limited results make seeding them murkier, but wins over Pittsburgh and Harvard really shore up support for a seeding much higher than their ranking finish (#16). The real decider was the victory over UNC Wilmington, which, when looked at cross compared only to Regional winners, pushed them into the top 8.
8. UNC Wilmington — The big upset of UNC in the AC Regional final threw a wrench into seeding this year, but #8 (or arguably #7) looks like the logical spot for the Seamen. They are clearly above Florida, who lost to UNCW 15-6 at Easterns.
9. North Carolina — Once you seed UNCW, it is easy to seed UNC. They clearly will sit immediately behind Wilmington regardless of where UNCW falls.
10. Florida — Pretty straight forward seeding here. The aforementioned loss to UNCW lands Florida here.
11. Florida State — Florida State's top 10 end of season ranking (#7) makes this seed clear. Directly behind Florida.
12. Wisconsin — Wisconsin has two head-to-head wins over UC San Diego, making this an obvious seed.
13. UC San Diego — Head-to-head rules again, as UCSD beat Central Florida at Stanford.
14. Central Florida — A wildcard for UCF will be the amount of results they had thrown out due to eligibility issues, including the entirety of the Stanford Invite. But this seems like the logical seeding for them. They went 1-1 against Tufts and finished ranked much higher.
15. Tufts — Tufts finished much higher ranked than Carleton and Eastern Michigan below them.
16. Carleton — There is certainly a case for Eastern Michigan to be above Carleton, but that seems to ignore a lot of history and Carleton's regionals performance. Based solely on USAU ranking, EMU goes at #16. But EMU should be a pool five seed.
17. Eastern Michigan — Clearly above Dartmouth based on ranking finish and resume.
18. Dartmouth — An obvious seed. Must be above UMass.
19. Massachusetts — Good resume, obviously above Rutgers.
20. Rutgers — The overwhelming 20th seed.
***
This year's seeding is very tricky from about seed four through fourteen, with a lot of mixed results and conflicting variables. There are many other plausible seeding scenarios. What do you think? Will these hold up?