Watch NexGen's live coverage of Nationals from Frisco, Texas.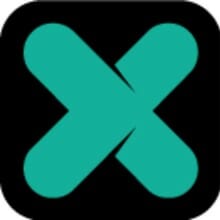 NexGen, in its final tournament as a video provider for ultimate, will be broadcasting live from Frisco, Texas, with exclusive access to the pool play, prequarters, and quarterfinals rounds of play.
You can watch all eight games from the 2014 USA Utlimate National Championships for just $15. Here's the broadcast schedule:
All Times Eastern
Thursday, Oct. 16
10:00 AM: Fury (San Francisco) vs. Showdown (Austin, Texas) – NGN
12:15 PM: Rhino (Portland, Ore.) vs. Sub Zero (Minneapolis) – NGN
2:30 PM: Molly Brown (Denver) vs. Scandal (Washington, D.C.) – NGN
4:45 PM: Ironside (Boston) vs. Johnny Bravo (Denver) – NGN
Friday, Oct. 17
10:00 AM: Round of 16 Elimination Game (Men's Division) – NGN
2:30 PM: Quarterfinal (Men's Division) – NGN
Saturday, Oct. 18
11:00 AM: Pro Flight Qualifying Game (Women's Division) – NGN
Individual games are just $5 and the full tournament package — which includes live and VOD access — is only $15! Buy today!