The Triple Crown Tour hasn't proved to be as rigid as critics might have you think.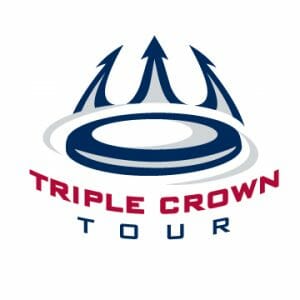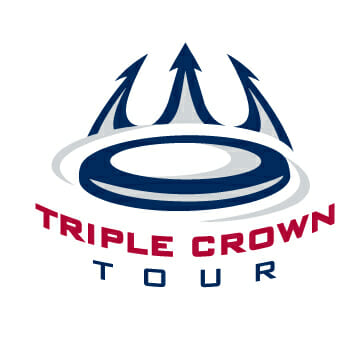 Houston Frisco, we have movement.
There's been plenty of complaining about lack of access to the top tiers of USA Ultimate's Triple Crown Tour. Participation requires better players, more money, and more travel –in short, going to Nationals will always necessitate an abundance of resources. Understandably, adding barriers to the path to USA Ultimate's top tournaments doesn't seem fair to some of the more vocal opinions in our community.
How are teams supposed to get better if they can't play against the top talent? Can a team outside a major city with no affiliations ever manage to recruit enough talent and nurture it into a thoroughbred steed galloping for Texas? Be it here in the comments section, on Reddit threads, or in a bar somewhere, the community has disagreed on the benefits of the TCT flight system, lampooning it for helping the best get better.
And yet, we've had some shakeups for 2015.
The Men's Division Pro Flight welcomes three new teams: two former elite teams, Raleigh Ring of Fire and Washington D.C. Truck Stop, and Portland Rhino, who made its way to Pro all the way from the Select Flight. Kansas City Prairie Fire reached Elite from the Select flight after a strong regular season earned their region a strength bid for Club Championships, and Pittsburgh Temper reached Elite after starting at the bottom in Classic.
In Women's, Atlanta Ozone and San Francisco Nightlock hopped up into Pro from the Elite flight, and Philadelphia Green Means Go, Florida Tabby Rosa, and Seattle Underground all achieved the Elite flight after qualifying for this past weekend in Frisco.
The runner up in the Mixed division, Seattle Mixed (formerly Ghettobirds), reached Pro from Select, along with San Francisco Mischief, San Francisco Blackbird, and Atlanta Bucket all reaching from outside the Elite Flight. Columbus Santa Maria also achieved Pro status, after finishing in Top Select last year.
By the numbers, 12 of the 48 teams in competition this past weekend were not in Frisco in 2013, 17 of 48 moved up at least one flight, and 8 teams fell from Pro to Elite.
I'm not going to say this completely justifies the TCT structure or the rankings system, but for those doubtful players and teams out there that thought the TCT would wall off most teams from ever reaching the national stage, we have those first 12 teams to prove them wrong.
I get the sense that some folks arguing against ranking and structure are unnerved by the path to Nationals being obstructed for many teams by costs and lack of resources, but to those folks I would pose this question: is it realistic to have a structure in place that would allow any new team to make it to Frisco in any given year? To me, some legitimacy is gained by having a few of the same stalwarts stick around while the talent is still dedicated.
We need to remember that as players get older and move towards masters, legacies end and new ones begin. DoG owned the totem pole for years, then vacated. Fury took home seven straight titles, and then was finally beaten.1 This may not be the NFL, where back to back championships are rare and teams break down due to injury every year, but we've certainly had some turnover.
It should be expected that big metropolitan areas known for their Ultimate communities offer up top squads every year. It seems to me that the TCT helps create some branding and instills some pressure on top flight teams to maintain a commitment to develop feeder programs. Teams like Ring of Fire seem to have heavily benefited from creating a farm system with Cash Crop, and that's been done before in other metro areas around the country. Toronto GOAT and Grand Trunk may have been doing it for even longer since Canadian teams lack the college powerhouse programs we have here in the States.
It's a different scale, but the top end of the Barclays Premier League has looked much the same for years. Hang out at the right bar, and you'll meet hooligans that have been watching Chelsea, Manchester United, Arsenal, and Liverpool duke it out for the same spots in the top four or six for decades. Everyone once in awhile, you get a club like Manchester City (or Southampton this year) that makes some big splashy signings with new resources and settles itself in that group for awhile.2 And of course, teams slip in and out of relegation every year, or miss the top four and the chance to compete in the Champions League.
There are billions of dollars separating the Triple Crown Tour from the EPL, but the talent flow in Ultimate on our side of the pond isn't all that different. Better clubs attract different players each year, and sometimes people move solely based on their connections at a different club.
The shakeups we had in the flights this year have done enough to convince me — at least for now — that the Triple Crown Tour isn't all that bad.3 Dedicated programs broke onto the national scene across all three divisions, with a few climbing all the way into Pro from Select/Classic. Talent shifted around the country to allow for new top teams, unprepared teams fell down a flight for not being prepared, and those teams that were committed to a high standard stayed at the top.
Doesn't seem all that bad.
---
Twice. ↩

Sound familiar, Johnny Bravo? ↩

The real issue may be when and where the mandatory tournaments are held. ↩