The first edition of the USA Ultimate mailbag takes on some big issues.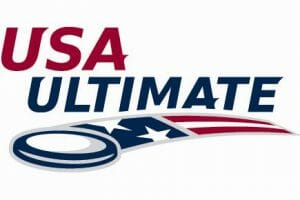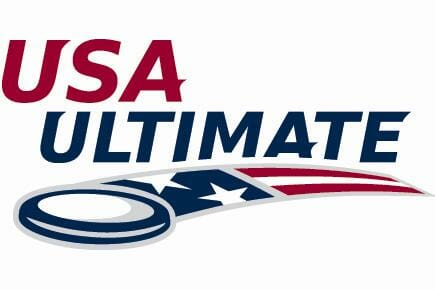 Welcome to the USA Ultimate mailbag! This is the first post in a regular series that allows Ultiworld readers to communicate directly with top USA Ultimate decision makers in a Q&A format. You can always submit questions for the mailbag in the comments of these posts, to [email protected], or to @ulti_world on Twitter.
Without further ado, here is the mailbag. Questions have been anonymized, but are all taken from comments, emails, tweets, and Reddit.
Q: How have the ESPNU and ESPN3 ratings been for ultimate (for both college and club games)? Will USA Ultimate be renewing its contract with ESPN now that the two year deal is up?
A: Thanks for the question, I'm glad you asked! This is a great opportunity to correct some of the misinformation circulating on the internet about our relationship and agreement with ESPN. One of those misconceptions is that we executed a two-year deal. In early 2013, we actually signed a four-year partnership contract that takes us to the end of 2016, which includes broadcasts of the College Championships on ESPNU and live on ESPN3, and two Triple Crown Tour events – the U.S. Open and the National Championships – live on ESPN3. To be candid, as with most agreements of this nature, there was technically language that allowed for an early termination of the agreement had ESPN been dissatisfied with the numbers after the first two years.
There was a brief window earlier in the summer for that to occur; however, shortly after the broadcast of the College Championships on ESPNU, we learned that ESPN was thrilled with the ratings for all of the content they've distributed thus far, on both their digital and cable platforms, and they enthusiastically reaffirmed their commitment to us through 2016. That mutual excitement has also translated into several discussions about how to potentially expand upon the existing content, either by elevating current coverage of the TCT up to one of their linear networks like ESPN2 or ESPNU, or adding additional events like the inaugural USA Ultimate Beach Championships or the Pro Flight Finale to their list of offerings. None of these discussions would be happening if ESPN wasn't impressed by the ratings.
As long as we're on the subject, there have been some additional inaccuracies floating around cyberspace related to USA Ultimate and ESPN's relationship. Typically, details of this nature are not publicized for a variety of reasons, but perception can sometimes be reality, so I feel it's necessary to correct some of those here.
First and foremost, USA Ultimate does not buy time on ESPNU, ESPN3 or any other network or distribution channel. There are several ways television and broadcast deals are structured. Although we're contractually prevented from disclosing the financial details of our agreement with ESPN, I can describe the three models that exist. The first is a rights fee model, in which a broadcaster pays the rights holder an upfront sum for the exclusive rights to produce and distribute the owner's event and assumes all of the production costs and financial risk. The second is what's known as a barter deal, which is when the broadcaster and rights holder share the risk and reward. For example, production costs are shared, as is the revenue from all commercial and advertising inventory. The third is a time buy, in which a sports property rights holder is responsible for organizing and funding the production, as well as purchasing time on a digital or television platform for distribution. The latter is not what USA Ultimate does and is not an accurate characterization of our agreement.
The other correction I need to make relates to the production aspect of the programs, which in many ways creates an impression upon the community that speaks to the commitment of our partners in Bristol and the quality of the broadcasts. To paraphrase, it's been reported that ESPN doesn't do its own production of USA Ultimate events, rather subcontracting the production to local crews. To some degree, that's somewhat accurate, but not entirely. It's true that ESPN hires a local or regional production team (cameramen, sound engineers, replay technician, stage manager, timeout coordinator, grips, spotters, assistant directors & producers, etc., typically a 30+ person crew). That's standard operating procedure for most sporting events. That production team also comes with the satellite uplink unit and production truck. (ESPN does not own any of its own trucks).
The important thing to point out here is that ESPN is in fact the producer and that the agreement formally stipulates that ESPN Productions is the entity that oversees all production elements and that ESPN retains the right to exercise creative control over the production and program format. With that, a high-level producer and/or director from Bristol is usually on site at the three aforementioned events to manage all operations and production. Additionally, several senior-level producers and directors from ESPN's corporate headquarters participate regularly on production calls and meetings leading up to the events. A subtle difference to some perhaps, but it's worth noting that the folks in Bristol do indeed oversee the production and are typically on the ground at these events.
Finally, with respect to your original question about how the ratings have been, I can only say that ESPN has been pleased with the viewership metrics. So much so that it's leading to discussions about how to expand the reach beyond the current offerings, which is a very positive sign.
– Andy Lee, Director of Marketing & Communications
Q: We've heard a lot of rumors about the Club series moving closer to the summer. I'm not interested in debating that decision, I'm interested in specific dates. What year will the Club series move from what it was this year to when it will be in the future? Will this be a slow transition (a few weeks in 2015, a few more in 2016, etc), or will this be one big move 'x' number of weeks? If the latter, when is that move and how many weeks is 'x?'
A: Thanks for the question. Our goal is to make an announcement in January regarding the future dates of the National Championships.
Once the decision was made to move the National Championships earlier, the obvious result of that was a similar shift of the Triple Crown Tour regular season and the Postseason Championship Series. The primary reason for holding Nationals on an earlier date is to open up more geographic locations to host the event, which is consistent with our strategic plan and the goals of increasing visibility for the sport and hosting the highest-quality events. It's important for the future of our sport to have a deeper pool of host communities available to us, as well as the opportunity to bring one of our showcase events to larger and more visible markets. The earlier we move the event on the calendar, the more options we have to find host sites with decent weather, great facilities and solid local community support.
As we've noted in announcements earlier this year, we are currently exploring options to move Nationals up as early as the first week of October. Based on research of historical weather patterns in major U.S. cities, we believe this will expand the list of potential host cities to include virtually every major metro area in the U.S. For 2015, the decision to move the event earlier or not will be based on bids to host the event. Any adjustments to the regular season and postseason schedule will be described in the aforementioned January announcement.
Our goal moving forward will be to announce the date and location of Nationals at least one year in advance. We recognize that there are significant advantages for everyone to have set dates for the season, and that is something we're working to make happen. However, it remains to be seen whether a move to early October will be early enough to accomplish the goals we've set for Nationals. Again, we realize the importance of having a consistent schedule that athletes and organizers can count on. However, if we find from experience that we aren't accomplishing our goals for the event, we will continue to explore additional adjustments.
Finally, as ultimate continues to grow, opportunities may arise to generate broader visibility in an even earlier timeframe. Once Labor Day comes, the nation's sporting attention is turned to the NFL, NCAA football, NASCAR, the Major League Baseball playoffs and World Series, MLS, and a variety of other sports properties. For a sport like ultimate that is working to increase positive awareness, in many ways it's counterintuitive to hold its postseason and national championships in direct conflict with those well-established behemoths. Any potential opportunities to increase visibility during an earlier timeframe would have to be evaluated for their ability to meet our strategic goals for visibility and growth, but also in light of their potential impact on the entire season.
– Will Deaver, Managing Director of Athlete & Competition Programs
Q: I have been playing ultimate on & off for 30+ years. I was a member & supporter of UPA/USAU, but I did not renew my membership due to the way that USAU has handled the Masters/GM division. While I understand the reasons for separating Masters/GM from the USAU championships, the transition was plagued by poor communication and a perceived disregard for member feedback. The debacle has continued with three straight years of curious scheduling decisions, including Sarasota in steamy July & now 2 championship events that conflict with Wildwood (an insult to many in the PA/NJ/NY/DE–the Founders!–ultimate community).
From speaking to my peers and reading online exchanges, there seems to be significant support for moving the event to later in the year, after the national championships conclude for the other divisions. What are your thoughts about moving the Masters/GM championships to late Fall?
A: Thank you for the feedback and the question. In addition to giving you an answer, I'd also like to take this opportunity to provide some additional information and perspective. First, to answer the question, moving the USA Ultimate Masters Championships back to the fall over the course of the next couple of years is indeed an option we have been considering. Read on for some additional context, to understand why that's an option and the factors that will be considered when making that decision.
First, it's important to understand that the staff and other key individuals who help make significant decisions about divisions and events care deeply about the masters division, which we're defining as men's masters, women's masters and grandmasters. It is absolutely not an afterthought, contrary to what a few vocal critics may think. Many decision makers are eligible for, have played in, and have friends that compete in these divisions. The issues you mentioned, and more, have been carefully evaluated during the decision-making process relative to the masters division. There are, however, many competing priorities and moving parts that are important to consider and understand.
As the sport continues to evolve, change is going to occur. That is inevitable. Since you understand the reasons for separating the masters and grandmasters divisions from the club division, and since they've been explained in other places as well, I won't get into those details here. It was a huge decision, made as part of the club division restructuring process and in consideration of USA Ultimate's most recent strategic plan. It was not made lightly or without careful consideration of the impact it would have on players. That particular subset of the masters division are participants who enjoyed the division the way it had been organized for many years. I think that's why it felt to those players like their voices may not have been heard. For a lot of reasons, we needed to evolve the structure and timing of our adult-aged competition divisions, even if the current players weren't going to be 100 percent supportive of it at the time.
Once the decision was made to separate out the division, we were then in a situation in which we could explore a wider variety of options to make the masters division the best it can be for its participants. Options included the timing of the season, the geographical location of Nationals, the size and nature of the event, the qualification structure, the composition of teams, player eligibility and more. As a result, we've ventured into new territory and are truly searching to find out what makes the most sense for this group of players.
The decisions you reference, regarding timing and location, are examples of experimenting with a number of these elements of the masters' season. Masters Nationals was placed in the summer to avoid a resource conflict with Club Nationals, but also to allow eligible players to compete in both seasons and to experiment with the idea of making the event more of a family affair when kids are out of school. We started in mid-summer, then experimented further with moving the event to the late summer in 2012 to provide more of a full summer season. Unfortunately, because there is so much overlap in participation between club and masters (for women in particular), the timing had a major negative impact on participation, which resulted in the cancellation of the women's masters division tournament that year due to insufficient interest. As a result, it was moved back to July in 2013.
Much of the feedback we received told us that having a "destination location" is important and that Sarasota, in particular, was a place people wanted to go. Last year, we received just two bids from communities expressing an interest in hosting Masters Nationals: Kalamazoo, Mich. and Sarasota. Based on the feedback we had gathered, we accepted Sarasota's bid. We realized going to Sarasota in mid-summer would present a few challenges, most notably the heat and humidity, and made some schedule adjustments and took a variety of precautions to keep people safe and as comfortable as possible. And like a lot of our work, we listened to player feedback that included much appreciation for the location and activities in 2014, but also expressed concern about the heat. The result was the selection of a different location in 2015, despite significant interest from Sarasota in the event returning.
From a process perspective, one thing many people don't realize is that determining a date and location for any major event like Masters Nationals is primarily reliant upon interest from host communities, the availability of adequate facilities, and ultimately, the bids submitted to USA Ultimate by interested host organizers and communities. USA Ultimate invests resources into developing and expanding our list of choices, for example by regularly attending several trade shows and conferences such as TEAMS, NASC, Connect Sports and the U.S. Sports Congress. Despite generating more and more interest in ultimate and our event properties at these gatherings, the reality is that choices – especially for a relatively large, high-level event in an accessible destination location – continue to be limited. It's also important to note that the summer schedule is absolutely packed with events and is becoming more so with each passing year of growth in the sport. It's a great "problem" to have in some ways, but the potential for conflict and the need for players to make choices they typically didn't need to make before is also growing.
The choice of putting 2015 Masters Nationals in Denver on July 24-26 was the best choice we had this year. Last time the event was in Denver (also on the same weekend as Wildwood in 2013), more teams and athletes attended than ever before, making it the most successful Masters Nationals ever. Looking ahead, with Club Nationals and the Triple Crown Tour moving up to an earlier spot on the calendar, we'll consider how to fill that open space in the late fall. The masters division will definitely be a part of that discussion as will the USA Ultimate Beach National Championships, among other possibilities. As we make the shift in the TCT season, we will better be able to assess the fall timeframe, and we will again reach out to the community to solicit feedback and help us evaluate the various options.
In the meantime, we will continue to do our best to make the masters division and Masters Nationals an accessible and meaningful playing opportunity. We'll continue to take feedback and make adjustments when they make sense and where we can in the context of a community that continues to grow in terms of size and diversity of interest.
– Will Deaver, Managing Director of Athlete & Competition Programs
Q: USAU has made the affiliate program a focus under the new strategic plan. However, the benefits of that program seem to be more geared towards smaller and/or newer leagues. What can and what is USAU offering for larger and older leagues such as PADA, BUDA, DiscNW, WAFC, etc that already have all the benefits of the affiliate program in place?
A: There is a long list of benefits USA Ultimate offers its affiliates that provide value to both small and large organizations. While some of the larger and more established organizations may in some cases already have one or more of these elements in place, they can still benefit from all of the various offerings. The affiliate program is still a relatively new addition to USA Ultimate's slate of programs, and we are continually working to increase the number and value of benefits for affiliates of all sizes and stages of organizational development. As it currently stands, in addition to being a proud member of our larger ultimate community, USA Ultimate affiliates receive:
– Rebate dollars from USA Ultimate for all affiliate-level memberships that can be reinvested into developing local programs, providing a financial benefit for local affiliates.
– Direct staff support from the national office. With 18 full-time staff, including several specifically dedicated to the affiliate program, we provide assistance to help organizations achieve their goals.
– Recognition as a USA Ultimate partner. In the amateur sporting environment, that official association plays an important role in the credibility and image of a regional or local sports league or organization. When participants see the USA Ultimate logo and that association, they know they'll be playing in an event with the highest commitment to safety, fun and professionalism. Also, with USA Ultimate now a member of the U.S. Olympic Committee, it's an opportunity for leagues and associations to become a part of the Olympic family through us.
– A significantly discounted USA Ultimate membership ($15, or $10 for new players) for athletes who participate in affiliate events.
– Comprehensive insurance coverage that includes general liability, participant accident and directors & officers policies.
– Exclusive eligibility for financial or equipment grants to help build programs, enhance existing events, foster community partnerships or develop the organization.
– Complimentary and discounted marketing and promotional materials for use at events, distribution to city officials, or school and youth-serving program administrators.
– USA Ultimate staff-led programs and program trainer development.
– Complimentary registration for the annual U.S. Open Championships and Convention, ultimate's most comprehensive and professional development and networking event in the world for the entire ultimate community.
– Priority in hosting USA Ultimate events which provides an opportunity to showcase the sport and programs within a local community, bring in world-class athletes, and share in the revenue generated by major events.
– Melanie Byrd, Director of Membership & Sport Development