The second half of the season starts at the Stanford Invite.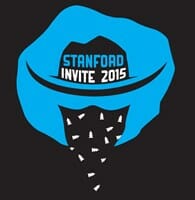 Ultiworld is livestreaming games from the Stanford Invite. Here is the filming schedule.
All but two of the teams making the trip to Stanford Invite in Fremont, CA, this weekend are ranked in the top 25 of Ultiworld's Power Rankings. Six of them are in the top ten.
As in every year, the tournament will provide a nice glimpse of how a good lot of the national field stacks up and just how good certain teams are when they have to contend with more of the country's elite programs.
Here's a look at the competition.
Pool A: #1 Pitt, #14 Texas, #24 Stanford, Rutgers
Coming off their impressive Warm Up: A Florida Affair title last month, capped off by a 15-8 walloping of a good Florida State team in the finals, Pittsburgh makes the trip to the west coast as the favorite to win the Stanford Invite. Based on that performance, they indeed look like the best team in the country, but they're not without their weaknesses.
Despite their firepower, Pitt's O line has struggled at times this season, both with possession and as a defensive unit trying to get turnovers back. This put them in a 7-4 hole against Texas A&M and a 6-3 one against Texas. They also blew two separate three point leads against Wisconsin. Pitt would go on to win all of those games en route to a 9-0 weekend, but question marks remain about their offensive consistency.
Pitt does have one thing going for them: when games matter most, they show up. If they make the final, they'll probably win — but don't be shocked if they come out flat earlier in the weekend.
Texas put together a decent showing at Warm Up, beating most of the squads they should have (excluding perhaps their 15-10 loss to fellow South Central contenders Texas A&M), but fell to all the top tier teams they faced. Their 11-12 double game point point loss to Pitt was particularly devastating. Luckily for them, they'll get a nice chance to avenge that defeat on Saturday.
With their gritty man defense and legion of athletic big men, Texas has the tools to take it to any team. Expect solid contributions from Joel Clutton, Dillon Larberg, and Logan Kinney, as well as U-23 selection Chase Cunningham.
It's been a while since Stanford's Sunday run through Santa Barbara Invite. While the program's legacy indicates one can expect a better team with each coming week, Bloodthirsty will be tested by almost exclusively elite squads all weekend, which should point to whether Stanford is a legit contender or just another solid but beatable Southwest team.
Rutgers will begin their sanctioned play of 2015 this weekend — no short order. With the momentum of last year's Nationals run and U-23 stud Jibran Mieser leading them again this season, we might see the continued rise of Machine. It's tough to see them making it to quarters, but a handful of wins on the weekend would go a long way towards showing they can make it back to Nationals out of the Metro East.
Pool B: #2 Oregon, #11 Arizona State, #15 Wisconsin, #23 Auburn
With their dominant performance at the Presidents' Day Invite, Oregon comes into the weekend as perhaps the squad with the most momentum. Even their tight games in San Diego proved to be not-so-close by the end, as Ego managed to pull away in every contest thanks to their smooth chemistry and endless supply of big plays.
Though they still have Centex the weekend after, this tournament might be Oregon's most crucial test before the series. Getting back Dylan Freechild, who didn't play most of Sunday at Pres Day, will be a huge help. But even with the Callahan winner back in rotation, Ego will have some interesting match-ups in pool play, which they'll need to handle efficiently in order to save the legs of their small roster for bracket play.
After their excellent Warm Up performance, there's no longer much room to underestimate Arizona State. If they can best teams like Texas and Florida, and nearly pull out a win over Florida State, they can beat anybody. The only question will be whether they can keep it up.
With weapons like All-Region handler Nate Bridges, deep threat Danny Bellissimo, and defensive specialist Andrew Kohl, along with their superior break conversion percentage, Prime stands as the clear frontrunner in the Southwest. If they can manage to stay poised on offense and protect their leads — rather than giving up a late 6-1 run like they did to Florida — ASU might be looking at another successful Sunday this weekend.
By the numbers, Wisconsin's showing at Warm Up looks underwhelming: a big win over ASU and some unranked opponents, marred by losses to all the other top squads. But their streaky play hinted at the possibility of another Hodags rise if they can just manage to break through. Their D line played well and notched a fair amount of breaks, but their offense just couldn't keep it together on a consistent basis.
Some of that can be attributed to injury, as Wisconsin was without eight of their players by the end of the tournament. Nevertheless, the Hodags need to tighten it up and take care of the disc. Starting off with good fights against Oregon and ASU would be big.
Auburn is a tough team to get a read on. They've bested all the unranked squads they've played and nearly toppled Pitt and North Carolina-Wilmington. But they also got scraped by Florida, North Carolina, and Georgia. This weekend should be a fun test — and a chance to earn a possible fifth bid for the Southeast — before they travel to Easterns later in the month.
Pool C: #4 Florida State, #8 Colorado, #22 British Columbia, Western Washington
Florida State was running a clinic at Warm Up, crushing Texas, Tufts, Wisconsin, and Carleton (twice) before being brought back down to earth by Pitt in their blowout finals loss. DUF's man defense was the best at the tournament. The trio of Chris LaRocque, Andrew Roney, and Connor Holcombe wreaked havoc on defense after defense. And FSU's overall depth and athleticism across the board looked downright scary for much of that weekend.
Now DUF comes to California looking to further prove that they deserve to be in talks for title contenders. If they can make the necessary tweaks — like adjusting to stop the kinds of strike cuts that Pitt used to unravel them — another dominant performance seems like a sure thing.
The defending national champs are in need of a morale booster after their underwhelming Pres Day showing. Colorado may have beat most of the teams they should have in San Diego, but they did so in less than stellar fashion. Tight games against UC San Diego and Minnesota, as well as matches against UCLA and San Diego State that stayed close for far too long, don't bode well for a Mamabird looking to bounce back after losing a massive chunk of their core.
But any transition takes time. Colorado still have one of the best programs in the country and are not without their share of weapons, namely handler Pawel Janas and defensive beast Stanley Peterson. This will be a great chance to get back some of their mojo before they head to Centex next weekend.
Electing to not make the trip down to San Diego for Pres Day last month was a curious one for British Columbia. The chemistry they have between their top five or so guys (all of which play in some combination of U-23 and the pro leagues) is lethal. But the Thunderbirds could've used another tournament since SB Invite to work on integrating their younger players into the system.
UBC will have the weapons to stay in any contest, though. It'll just be a matter of whether or not they can put together complete games and not succumb to the kind of miscommunication and execution errors that sunk them in their last match against Northwest rivals Washington. Can they hang on to a third bid for the Northwest?
As victors of Stanford Open, Western Washington managed to snag a bid to the illustrious Invite tournament for the first time in a while. But considering the comparatively low level of competition at the Open this year in relation to years past, as well as Dirt's unimpressive results at Colluvium, it's difficult to see WWU putting up much of a fight in Fremont.
Pool D: #6 Washington, #9 Carleton, #20 Tufts, #18 UC Santa Barbara
With two straight finals appearances — and nearly two straight finals victories — Washington is riding high. They have a crop of dangerous athletes, a flowing system, and the confidence of a team that doesn't know fear.
The difference this time around, however, will be that instead of only playing one or two top teams at a tournament like SB Invite and Pres Day, the Sundodgers will have to execute and stay focused in every match. But if they can consistently find ways to get easy resets and only take the better looks, Washington will be right in the thick of it again.
Carleton had an interesting Warm Up. After getting smacked by FSU and blowing their lead over Central Florida, CUT fought back and avenged their loss to the Dogs of War to make semis, before once again getting trounced by DUF. With ballers like Justin Lim, John Raynolds, and Jesse Bolton, great contributors like Alex Trautman, Sef Van Kan, and Natan Lee-Engel, and emerging rookies like Sol Yanuck and Alex Olson, Carleton is loaded with talent.
CUT's Saturday match against the Sundodgers might be the game to watch in pool play. Washington will come in red hot, but Carleton's flustering zone — which provided problems for an explosive Florida squad that plays somewhat similar to Washington — should make things interesting.
Also primed for an exciting game are the three and four seeds in Pool D, Tufts and UC Santa Barbara. Both have shown they can take care of lower tier teams but have yet to find success against Nationals-level squads. Tyler Chan and Carter Thallon will be leading the charge for the E-Men, while Hunter Corbett and Will Turner will direct Black Tide.
It's unlikely that either of the two teams will be able to do too much damage against the more elite programs, but tournaments like Stanford Invite often prove crucial for the teams in the 15-30 range of USA Ultimate's rankings. Which means that even if Tufts and UCSB struggle with the likes of Carleton and Washington, they'll both assuredly be fighting their hardest even in consolation, looking to earn those last bids for their respective regions. Don't discount the importance of the game between them in pool play either: it could be a difference maker for the Southwest and New England's additional bid hopes.