Who will have the biggest impact?
It's been a big year for player transfers in the Men's Division. While ultimate may not (yet) have free agency or trade opportunities, the offseason is still a time for splashy roster moves. Below, we rank the top 10 Men's Division player moves in 2015.
10. Dave Wiseman (Chicago Machine → Madison Club)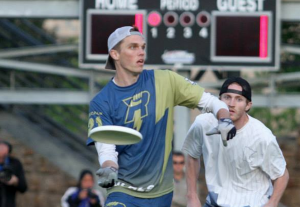 After a year with Chicago Machine, Wiseman makes a triumphant return to Madison Club in 2015. Wiseman was an absolute beast for Machine last season, using his size and athleticism to abuse matchups. Madison Club had a disappointing year, failing to make Nationals after losing to Prairie Fire in the game to go.
While the team had plenty of playmakers (Colin Camp, Brian Hart), they simply didn't have the depth to hang with Prairie Fire or long-time rival Sub-Zero. With Wiseman and Pat Shriwise back, Club will look to reestablish themselves as the cream of the NC crop.
https://www.youtube.com/watch?v=lm_9cSM6qY0
9. Christian Johnson (Raleigh Ring of Fire → San Francisco Revolver)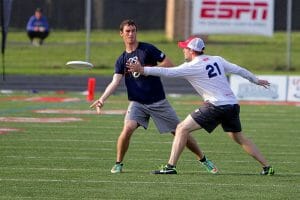 Perhaps Ring's best pure cutter the best few seasons, Johnson adds another layer onto an already terrifying Revolver O-line. One of the fastest players in the game right now, the former UNC star showed how dangerous he can be at the US Open, taking advantage of his matchups and dominating the stat sheet (9 goals, 14 assists).
With Simon Higgins and Beau Kittredge demanding top defenders, Johnson is able to use his speed to create ample separation. A big loss for Ring but a huge gain for Revolver, the only reason the Johnson isn't higher on this list is that there are A LOT of cutters that could be put onto the Revolver O-line and function well, simply because of who else is on the line. That said, there aren't many players who can do what Johnson did at the US Open.
8. Tom Annen (Chicago Machine → Boston Ironside)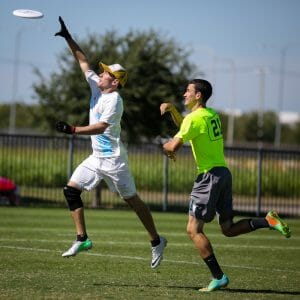 Tom "Animal" Annen was part of the exodus from Mad Club to Machine last year, a decision that (for the regular season, at least) paid off. But unlike Shriwise and Wiseman, Annen isn't heading back to Madison for 2015. Nor is he staying in Chicago. Instead, Annen heads east to join the new-look Ironside. With a huge list of departing players, Ironside is in dire need of some more veterans to complement their young talent.
Enter Annen, a consistent offensive handler, something that Ironside would have sorely missed following the departures of Brandon Malecek and Matt Rebholz. Annen played well at the US Open, showing great chemistry with Josh Markette and providing a reliable reset for Boston's young cutters. This team is still figuring out its identity: expect Annen to become more and more involved in the offense as the season progresses.
7. Seth Wiggins (Washington DC Truck Stop)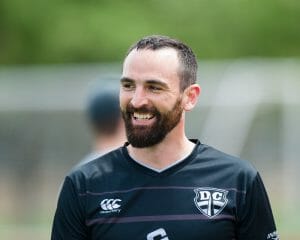 While he certainly isn't a young man anymore, Seth Wiggins has proven time and time again that he has the skills and the Ultimate IQ to beat those much younger and sprier than him. Wiggins simply doesn't turn the disc over, a very important trait for an O-line handler. With Wiggins, Nicky Spiva, and Alan Kolick, Truck has one of the scarier looking offenses in the country.
Wiggins has already played with the DC contingent during the Major League Ultimate season, so chemistry building may be less of an issue as it might be with another import.
6. Brett Matzuka (Denver Johnny Bravo → Kansas City Prairie Fire)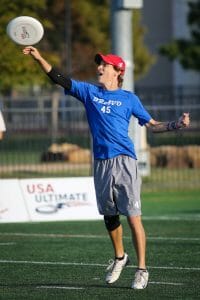 Prairie Fire was probably the biggest surprise team at Nationals last year. In 2015 they retain all of their main contributors (Valley Renshaw, Abe Coffin, Jay Froude) and add Matzuka, a key cog in Bravo's national title run last year.
One of the most creative throwers in high-level club, Matzuka had been a Ring of Fire stalwart for years before playing (and winning) for Bravo. He's a tough mark for anyone, and gives Prairie Fire an elite distributor that will certainly make the players around him better.
Were I a betting man, I'd be buying Prairie Fire stock, right now.
5. Nate Castine (Seattle Sockeye → Washington DC Truck Stop)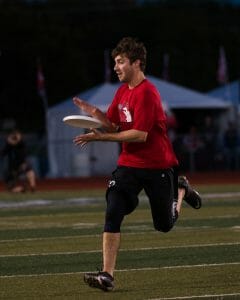 Castine's arrival in DC gives Truck Stop a fiery defender molded for years in the Sockeye system. While he can at times be erratic after a turn, Castine undoubtedly has the skills to lead Truck's D-line.
He showed that often at the US Open, often taking the most difficult defensive matchups. With Wiggins and Spiva both playing mostly offense, look for Castine to really become the heart and soul of Truck's defense.
Castine has been living in Washington DC for some time now and is already a known quantity to the Truck Stop leadership. That should make his addition to the defensive line that much more seamless.
4. Brandon "Muffin" Malecek (Boston Ironside → Austin Doublewide)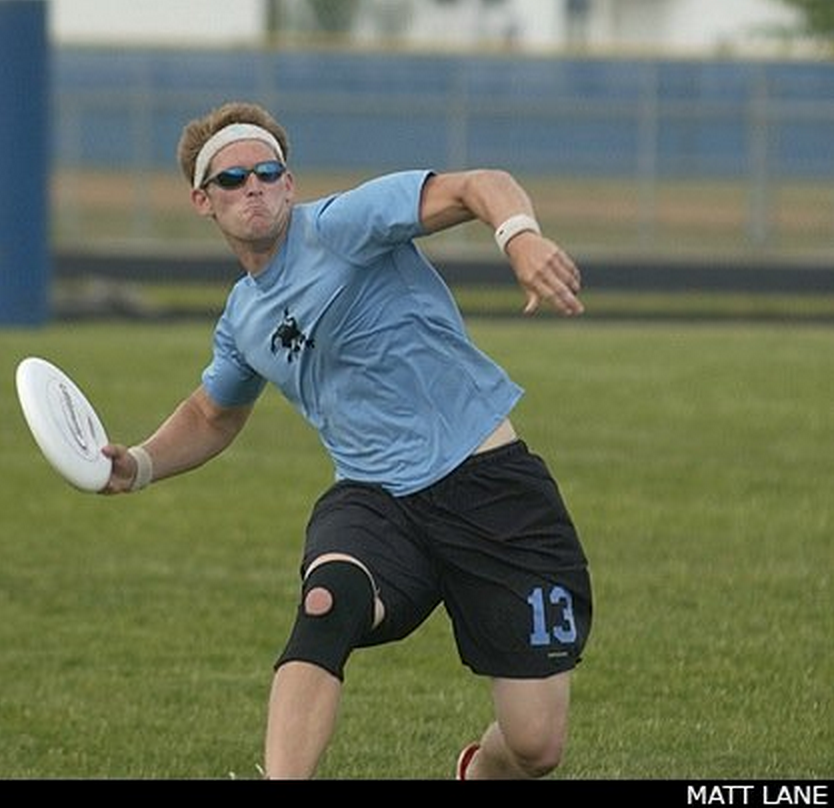 The biggest pure handler acquisition this year, Muffin has been a rock for Ironside for years. Last year was a bit of a changeup, as Muffin (traditionally a defensive player) was moved over to offense, where he flourished. It will be fascinating to see how Doublewide elects to use him.
While his mentality is certainly that of a D-line player (intensity, looking to strike quickly on a turn), Muffin could certainly occupy the central handler spot on offense if need be.
Regardless of which line he's placed on, Muffin will certainly be looking to put up hucks to Doublewide's numerous huge cutters.
3. Nicky Spiva (Atlanta Chain Lightning → Washington DC Truck Stop)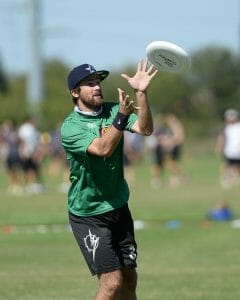 Probably the most important acquisition for Truck amongst an influx of talent, Spiva has consistently been Chain Lightning's best player over the past few seasons.
A former Nexgen and US Worlds player, Spiva brings Truckstop a smart and supremely athletic cutter that plays lockdown defense.
While he might not have looked like the most essential of the "big three" offseason acquisitions Truck made, I have little doubt that Spiva will be by the end of the season.
2. George Stubbs (departing Boston Ironside)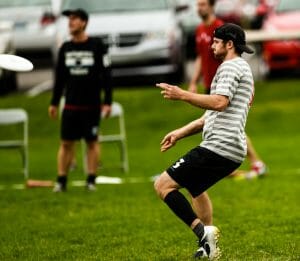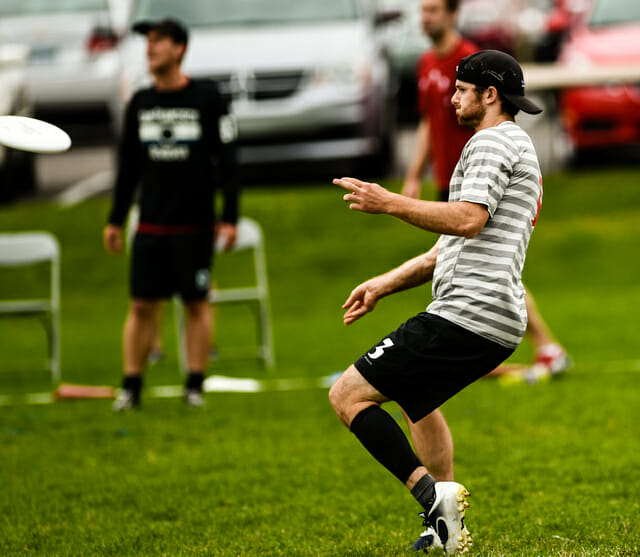 One does not simply replace a George Stubbs. Stubbs has been a top five player in the world for years now, and he was the crux of the Ironside leadership. His commanding presence and calm demeanor will be sorely missed, not to mention the things he can do on the field.
Stubbs' flick huck is perhaps the best in the game, and his defensive intensity is contagious. Ironside will surely recover (they looked pretty good at the US Open), but losing Stubbs, in addition to Russell Wallack and others, is certainly a huge setback.
1. Kurt Gibson (Denver Johnny Bravo → Austin Doublewide)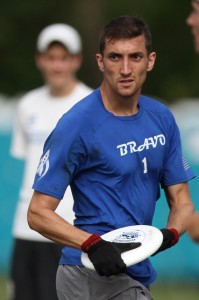 Who else could take the number one spot? Making his triumphant return to the team he won a national title with in 2012, Gibson is without a doubt one of the biggest difference-makers in the game. He can single handedly take over points, going every other to work it up the field for the break. He can also take a more passive role, letting others do the heavy lifting, and then seizing the exact moment for a perfect deep cut.
One of the best defenders in the game, Gibson will add immediate firepower to a Doublewide defensive-unit that (I'm sure) couldn't be happier with their good fortune. Without him, this is a semis-quality team; with him, they could win it all.