It's not all about the superstars.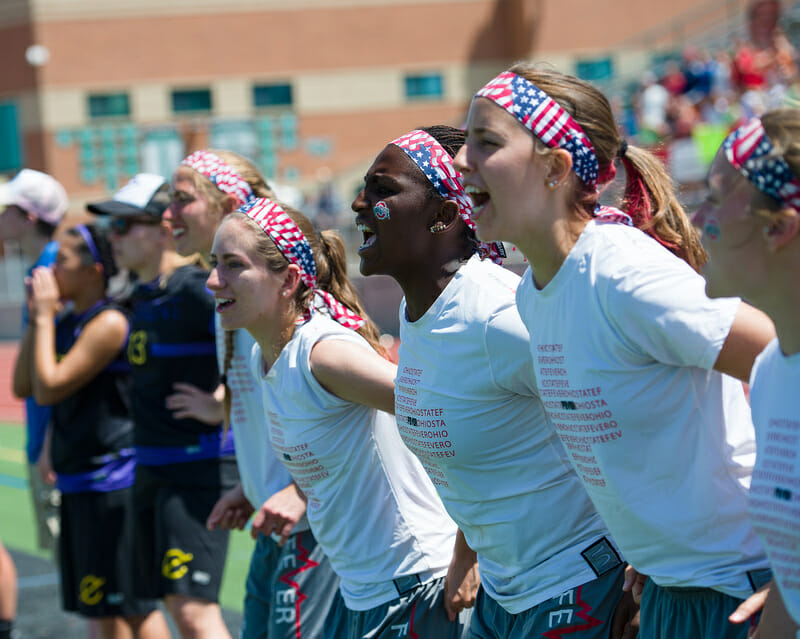 For every Michael Jordan out there, you need a Steve Kerr; someone who can pick up the slack with fresh energy, strong teamwork, and specialized skills in clutch situations, especially when everyone's eyes and attention are on someone else.
Whether you're a college rookie, have just made that strong club team, or are somewhere in between, oftentimes you have to find a role and adjust to it. The bottom line is that a good player does what it takes to help the team, even if that means accepting that smaller, more specialized job: everything from zone specialist to fourth handler to fresh defensive legs.
Every role, no matter how small, will matter.
Here are 25 ways to be a key role player for your team:
Find your job: Recognize what you do well and what your team needs. Analyze your role and playing time. Find out in what situations you'll be asked to play or to have more of an impact on the game.
Be ready for your time: Keep mentally focused to know the situation and stay loose on the sidelines during those stretches where you are off the field. Be ready to be at 100% when your name gets called.
Buddy up: Find someone who you play with often—even better if he/she is a player you want to model yourself after. Work with that player to find out what they want to do on the field to succeed. Complement their skills with your own in any way that you can.
Talk to the captains: Be honest with your concerns and urge them be honest with their assessment. If you want to improve or take on a different role, ask about it, but also be sure to know—and execute—what they expect from you now.
Do your job—and not much else—to start: You have to walk before you can run. Execute your role to perfection before you try to branch out in another area. If you're a D-line depth sub, focus on shutting down your man completely and syncing with your offense before you start trying to get poach d's and tossing 40-yard hammers.
Be the loudest sideline presence: Good teams win using every player on their roster during every point. If you're not on the field, that means you should be quality sideline help, a role that is important, yet often overlooked. Keep the energy high, stay positive, and be loud and infectious with your praise. Bring water from the sideline during timeouts.
Communicate effectively: Don't just be the sideline cheerleader, but also an in-game aide. Learn to give information—not direction—to teammates about what is happening on the field so that they can play better. Be the person that everyone wants talking to them when you're off the field.
Work hard off the field: Both in work and play, do what you need to help the team off the field. The clutch role player watches twice as much film, has the plays memorized perfectly, knows the best players on the other team, and still wins the party.
Train physically and specifically: Your role is specialized; so should your training. If you don't play more than two points a game, there is no need to focus on long-term endurance. Instead built up your explosiveness for that key moment.
Simulate game throwing: Similarly, if you aren't a hucker, but instead are expected to shoot through the cup or hit continuation unders, do your best to replicate those situations so that you can execute them ten times out of ten.
Bring something extra to the table: Whether its hummus and chips, that awesome boom-box, or the goofy jokes that keep everyone relaxed, go above and beyond to be a supportive teammate off the field.
Be prepared: Channel your inner boy scout and make sure you have everything ready for every weekend. Don't be the space cadet who forgot jerseys or was late to team warmups.
Do the little things well: Role players are judged more harshly than stars; your basics have to be on lock. Make perfect dump throws, clear hard, and do all the little things well.
Don't miss a practice or workout: Show everyone how hard you are working. Build the trust with your team. Set the bar for consistency and determination.
Branch out by connecting: It's always good to want to improve, but don't forsake your strengths when trying to improve a weakness. Grow by connecting skills that are similar. If you have good forehand inside breaks, work on forehand around breaks; eventually you'll be all-around strong.
Show the heart: If you're the Rudy of your team, you've got to give it your all, all the time, and you've got to inspire everyone else.
Accept the things you can't change: As a role player you have to be OK with the fact that you may not get to play in the do-or-die game, that you may not get to be on during the double game points. Accept it and move on, don't complain and bring the team down.
Own your plus-minus: Limited role means limited opportunities to hit the stat sheet. But you should always be in the positive. No turnovers are the name of the game; keep your risks low on offense and the plus-minus will go up.
Pick up your teammates: If the team is down, keep the positivity going. If one teammate has made a mistake, tell that person you have his or her back.
Fight through adversity: Role players have harder jobs than most. Oftentimes you'll go in cold, get the toughest job on the field, and get no glory in the process. Keep your head down and push through.
Be proud: Be proud of what you do and your abilities. Confidence is key to success and knowing you can overcome the odds.
But check your ego: No bragging or arrogance can be allowed. Know what you can do and let your teammates know it through actions; boasting is only likely to hurt you.
Visualize the fundamentals: Visualization is a powerful tool. Mentally see yourself doing the correct things right: swinging, clearing, and staying close to your mark on the force-side.
Get fired up: With the fundamentals on mental-lockdown, take the not-so-obvious with passion. Sometimes, you've got one shot; make the most of it with adrenaline pumping and emotion driving you to success and to make the play when it matters.
Win your matchup: When push comes to shove, be the clutch player. Sometimes it's that mental refusal to fail that gets you that amazing play.
By working hard and sticking to these tips, you can hone your skills to be the best role player you can be.
Remember, even some of the greatest in sports started off riding the bench and getting limited chances.