With the postseason just weeks away, Bro Flight will provide plenty of action with teams looking to fortify their place in the division's top 20, and a handful looking to climb into it.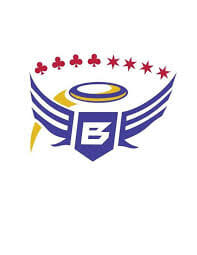 We're now in our third year of the Triple Crown Tour. Despite the ho-humming that surrounded USA Ultimate's major shift to the club structure, teams have been adjusting to the flow of competition–albeit top down. The Elite-Select Challenge and Select Flight Invite have arrived to offer more mixing for teams grasping for more bids and a chance at Nationals, and while it's worked to a certain degree, it still isn't enough.
As 10 teams near the top of the Men's Division take the field at the Pro Flight Finale in Blaine, MN, 10 more Men's teams will suit up for the cheekily-titled Bro Flight Finale, 4.5 hours to the south in Verona, WI. It's the tournament brainchild of Madison Club and Chicago Machine, just two of the teams whose chances of earning a trip to Pro Flight Finale were uncertain until late July. Both were feeling some scheduling strife. Chicago and Madison captains set out to organize a high level round robin for 5 or 6 teams in late August, and ended up with more than a dozen bids from teams scrambling for sanctioned games against high-level competition.
"There was way more interest than we initially expected, and a few pretty good teams had to be turned away once we got to 12 teams…because all of the organizers would also be playing themselves…we needed to keep it smaller scale to make it more manageable," said Machine captain Kevin Kelly.
Bro Flight found its market in the absence of two major tournaments that have, traditionally, been held later in the season. Chicago Heavyweights was moved earlier into the season, and Chesapeake Invite was not scheduled for 2015. Additionally, the format is geared towards providing non-regional matchups and tough competition, making it all the more worthwhile to travel to Wisconsin from far away.
Madison and Chicago built it, and now the teams are coming: seven teams in Ultiworld's Top 20 and six in USAU's rankings make up the 10-team field, with 7 different states represented and 2 countries. Did we mention that Japan's Buzz Bullets will round out the competition?
The round-robin format may favor the teams and not entertainment value, but at its essence, Bro Flight Finale will serve as a crucial building block for each of these teams–those in search of bids, and those in search of Frisco.
Austin Doublewide Should Keep the Rest of the Field at Bay
USAU Ranking: #5
Ultiworld Ranking: #8
Traveling short-staffed and still settling into new personnel may have stunted Doublewide's initial success earlier in the season, but a full roster from Austin would probably overpower just about anyone in the field this weekend.1 Unfortunately, the team will again be without Kurt Gibson (lingering injury), Tim Gehret, and other key players. We won't likely see a full strength Doublewide until Regionals.
Still, Philadelphia Patrol is the only team on Doublewide's weekend schedule with a win (11-10 at ESC) against the Austin squad, and while Patrol has been gaining steam this season, it'd be hard to take this talented team out twice. Make no mistake: even as the team has been forming, they've accrued wins over High Five, Sockeye, Truck Stop, and Rhino.
With young talent in Dalton Smith, Mike Ogren, and Chase Cunningham joining the vets, Doublewide will likely be too big and too talented for the competition, even with some players missing this weekend.
Temper's Backs Against the Wall
USAU Ranking: #20
Ultiworld Ranking: #15
Pittsburgh's elite men's squad has had two less-than-stellar weekends so far in sanctioned play. They'll arrive in Wisconsin with a 5-7 record, and just one win over a team in Ultiworld's top 10.2 Heading into Bro Flight, Temper needs wins over good teams, and needs them badly. If the season ended today, the Mid-Atlantic would have just two bids to Nationals, a difficult scenario when D.C.'s Truck Stop is stronger than ever, and Philadelphia Patrol is retooled and surging for a return to the championship stage.
Temper has been in a host of close and winnable games, and the team should take advantage of Machine and High Five's absence. They have an edge in cohesion and leadership –the stars of this Pittsburgh team have been playing with or against each other for years, and they pull strategy from the braintrust of Pittsburgh En Sabah Nur, Dire Wolf, and beyond.
The trick will be staying focused for the duration of each and every game–Temper has made a habit of stumbling for a few points in tight matches, and then has struggled to earn back the lead.3 After a dominating all regular season long in the AUDL, Tyler Degirolamo will need to be effective early. Whether that means using his size and skill set to rack up stats or draw double teams that open up other Temper targets is unclear, but both should help immensely.
With a few weeks rest after the close of the AUDL season, Temper may look refreshed and ready to take on the club division.
Florida United Looks to Make a Statement At Full Strength
USAU Ranking: #10
Ultiworld Ranking: #14
During an interview for the college season earlier this year, Florida United player and Florida State men's coach Pete van de Burgt shared that practices for this team involve long, long drives. Like four hours. For one practice. It's hard to get this team together.
Add in a new pro team in Jacksonville and U23s pulling young stars away and it's not much of a surprise that Bro Flight Finale will mark Florida United's first tournament at near-full strength.4 Pulling from the aforementioned AUDL Cannons, the top college teams across the state, and more, this team has firepower across its lines. The team is full of young talent and, if nothing else, will have plenty of speed and height thanks to that youth.
Florida's one appearance so far this year at the Elite-Select Challenge was a good one, with just two losses to High Five and Sockeye. While other teams may be dropping in final adjustments before the series and smoothing out sets, the fact that this is only United's second weekend together means that they'll be finding themselves and getting used to competing as a full team. The unknowns about this team's chemistry make them all the more dangerous.
Patrol on the Rise
USAU Ranking: #7
Ultiworld Ranking: #11
It's been a few seasons since Jeff Snader's platoon-like squad Southpaw last challenged teams at the elite level. Since then, Philadelphia has splintered into two different pro teams, and the club presence has suffered. Retooled and rebranded in 2014, Philly's top Men's team became Patrol, and narrowly missed the backdoor game at Mid-Atlantic Regionals.
In 2015, this team has been better, stronger, and more efficient.
Patrol started their season with a strong performance at Elite-Select Challenge, and then romped through the competition at Chesapeake Open. Their 12-1 record inflated their USAU ranking just a little, but this team is organized and ready to upset the competition on their way to a strong performance in the postseason. If Chicago and Madison had placed an emphasis on tournament format instead of high quality matchups all weekend-long, Patrol would be underseeded at #6.
Other Notes and Things to Watch for:
– Madison Club has quietly kept themselves in the conversation and stands to be a handful on defense. The team won San Diego Slammer back in late June and notched solid wins at ESC. The heart of this team, however, comes from the AUDL's Radicals, who are recently returned from a second place finish in the league and an impressive undefeated stand on their home turf. Bro Flight isn't quite Historic Breese Stevens Field filled with roaring fans, but with a few stars back from stints in Chicago, Madison Club is definitely a stout competitor.
– The picture of the Northeast has changed. As Ironside announced its various departures and major changes, speculation went wild wondering if this would finally be the year that Garuda got over the hump and pushed themselves onto the national stage. So far, that hasn't been the case. Garuda has not hung well with top-flight competition since their early season home win at the Boston Invite and will need to show a lot this weekend to improve.
– What to make of Sub Zero? Minneapolis' emoji-loving club team has done enough in years past to never be counted out, but at 4-8 with two weak performances at TCT events, Sub needs a weekend's worth of convincing wins to push themselves into bid territory.
– The Buzz Bullets will take the field! Wait what? All the way from Japan? According to Bro Flight staff, the best men's team in Japan (known for incredibly precise throwing and wicked quickness) had scheduling conflicts that left them ineligible for competition at the US Open. In search of top quality competition, Buzz is visiting the States and asked for bid a Bro Flight, since they may not be allowed to compete in USAU events outside the US Open. What does that mean for the rest of the competition? This team is Worlds-level good and they officially have nothing to lose. Look out.
– Bay Area Boost FC and San Diego Streetgang have their work cut out for them this weekend. Neither team has fared particularly well against high-level talent, but Streegang has the edge with a much better USAU ranking at #22. A few big wins could send San Diego up a few notches. Boost, far back at #43, will be prepping for Regionals.
---