Carolina Kickoff gets the men's college ultimate season, well, kicked off.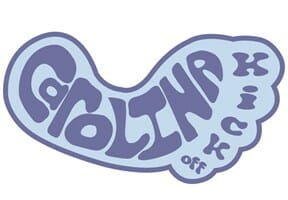 Note: This tournament has been canceled due to safety concerns surrounding winter storm Jonas.
The 2016 college season in the Men's division begins this weekend a few miles outside of Raleigh at Carolina Kickoff. (Okay, technically the Santa Barbara Qualifier has already happened, but I don't count that as a real tournament and frankly neither should you.)
Like a starving man on an island yearning for sustenance, ultimate fans, after a long offseason, will take just about anything they can get. But even for discerning tastes, the games this weekend will likely prove to be more than capable of sating the hunger of ultimate junkies. Three of the top five ranked teams in the country will be in attendance as part of a field that includes five top 25 teams.
While all the caveats about early season tournaments apply, there are always some interesting takeaways from Carolina Kickoff (formerly ACCUC). Last season at Kickoff, UCF showed that they could be a scary team when they built up some momentum, which turned out to be foreshadowing for their run to semis at Nationals. Carolina and Pittsburgh dueled to a phenomenal 17-16 finish in a semifinals match that signaled the start of Pitt's season long problem on defense, and Auburn poked their head into the national conversation by giving Pittsburg everything they could handle in quarterfinals.
Of course, it is the very beginning of the season, so it is hard to glean much insight from tournaments like this. The college season is long, and filled with ups and downs. Assuredly, there will be a team that underperforms this weekend only to pull it all together by the end of the year, as well as a team that looks great in January but flames out in May.
None of that changes the fact that in a two short days, there will be some great teams lining up and playing against each other, and when that happens it produces moments like this:
If something half as cool as that walk-off flick bomb from Jon Nethercutt this weekend, Kickoff will be well worth it.
A quick note about the weather. As of this writing, UConn and Notre Dame have both withdrawn from the tournament due to the winter storm converging on the east coast. Despite snow, freezing rain, and 20 mph winds in the forecast on Saturday, the tournament is planned to continue. Pool play scheduling changes have yet to be announced.
Diverse Field
Going into the tournament, there are three clear tiers of teams taking the field in Raleigh this weekend.
The top tier is reserved for #2 UNC Wilmington, #3 Pittsburgh, and #5 North Carolina. All three of these teams have been tipped as potential National champions heading into the season, and it will be something of a surprise if someone outside of this group makes it to the finals of Kickoff. Pitt and North Carolina are (for now) both in Pool B, and their afternoon matchup should be the highlight of Saturday.
The next chunk of teams all have the potential to do big things, but come with serious question marks as well. #9 UCF, #13 Florida, and Auburn are all looking to make a splash this weekend and kick things off on a high note. Particularly for Auburn, who could likely find themselves fighting for a strength bid at the end of the season, the opportunity to score an upset against top teams that will be worth a good deal of points in the rankings could be crucial. Unfortunately for Aetos, they will be missing two of their key weapons this weekend, as defensive monster Blake Galloway is out with an injury and their freshman phenom Jack Smith from Paideia will be away at WJUC tryouts.
Pulling off a big upset, however unlikely,  is part of the draw for teams from the third tier: VCU and NC State. Neither of these teams are serious Nationals contenders, at least at this point, but getting the chance to play against the best players in the game is always thrilling. Early in the season when top teams are shaking off the rust they are vulnerable to an upset, so don't be totally surprised if some team from this lower rung ends up coming away from the weekend with a big win.
Three Big Questions
1. Will we see another chapter in the Pittsburgh-Wilmington rivalry?
Pittsburgh vs. Wilmington is the best rivalry in ultimate right now. It might not have the historic weight of Wisconsin-Carleton or the championship stakes (yet) of Sockeye-Revolver or Riot-Fury, but over the last few years no other matchup has consistently provided the drama, fireworks, and passion of a Pittsburgh vs. Wilmington contest.
After playing the game of the season last year at Easterns and an unforgettable prequarters game at Nationals, these two titans will get the chance to stake their claim to 2016 with a statement win this weekend. Watching this rivalry play out over the course of the season will be tremendously fun, particularly because it will be the last hurrah from so many iconic players. If Pitt and UNCW meet in bracket play on Sunday it will be one of the last times we get to see Trent Dillion battle Xavier Maxstadt, or watch Max Thorne try to find open space in Wilmington's ferocious defense.
The absence of Pat Earles, who is still recovering from hip surgery, dampens the excitement just a tad, but if these teams do end up facing each other on Sunday it will be a treat.
2. Who takes the reins for UNC?
Defending champs UNC Darkside come into the season ranked fifth in the nation, and with the collection of talent on hand plus the always excellent coaching of Mike DeNardis, it's not hard to see Darkside making another deep run this season.
UNC isn't a team that is generally super concerned with early season results, especially after the success of their slow-play last season, so don't expect to see too many crazy sets from DeNardis and his crew. What this tournament should provide UNC, and careful observers, is an opportunity to see who fits best in what role, which is their biggest question entering the season.
While there is clearly plenty of talent on the UNC roster, Darkside lost two of their most important leaders — Jon Nethercutt and Ben Snell. Both were players that could really be counted on to take over when games got close. Who will fill that roll for UNC this season? This weekend could provide a good indication. Guys like Aaron Warshauer and JD Hastings have played big roles for Darkside before and sophomore's Nathan Kwon and Matt Gouchoe-Hanas were absolute studs last season as freshman, but we don't know yet exactly who will be filling the sizable shoes that Nethercutt and Snell left behind.
3. Who are going to be the guys making throws for UCF?
UCF returns some imposing players this season in the form of Michael Fairley, Stuart Little, and Jeremy Langdon. Those three comprise what might be the best big man core in all of college ultimate, and any team that hopes to beat UCF this year will need to have an answer for those giants. It seems that every year Central Florida is able to recruit and groom elite athletes into ultimate stars, which is a testament to coach Andrew Roca's efforts for the program.
While size and athleticism won't be a problem for UCF this weekend, getting the disc to their athletes might be. Brawley Adams and Alex Bullock were the big shooters for the Dogs of War last season from the handler position, and there doesn't appear to be any clear successors to that role yet. Langdon can rip it, but he is more of a natural downfield player and putting him behind the disc is a waste of his ability. Pay attention this weekend not just to the huge plays UCF's receivers are sure to make, but to who is delivering those deep balls. UCF has the talent to make a return to semis this year, but they need to figure out their handling core if they hope to do so.
Livestreaming
Be sure to tune in for livestreamed games from NC State's JinxCam. You'll be able to watch games on the team's YouTube channel. NC State anticipates streaming games during every round. Stay tuned for a full schedule.