Ego's O line was unstoppable this weekend.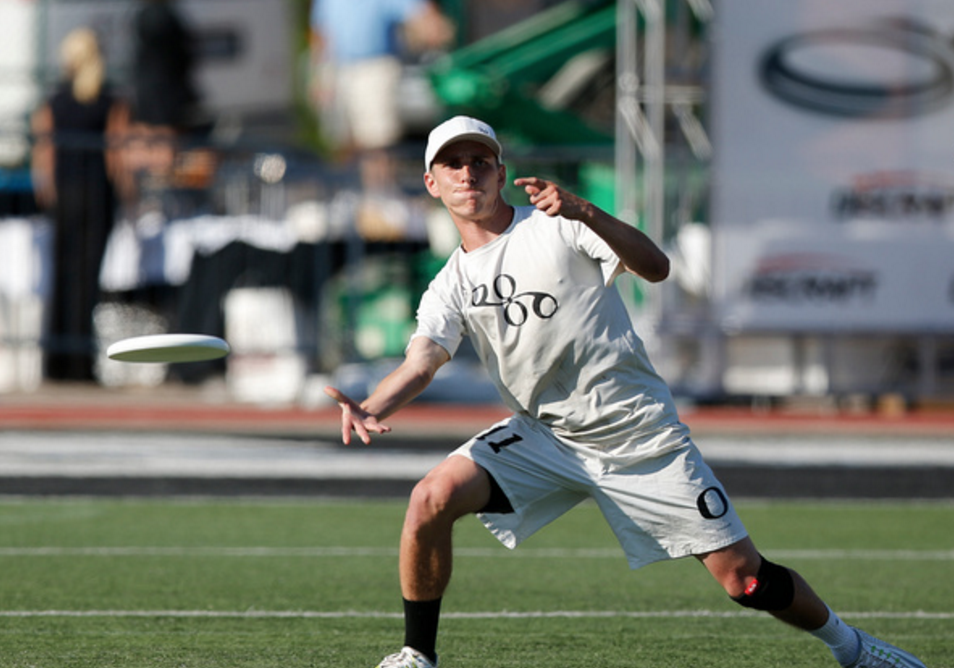 LA JOLLA — In a game that was closest when the score was still 0-0, Oregon Ego snagged a dominant win this past weekend, taking home the President's Day title after besting the Washington Sundodgers 15-11.
Before the first pull, the teams took the field as the only undefeated teams left standing after two and a half days of competition. Washington arrived with a slimmer point differential on the weekend at +29, but they had avoided double-game point situations throughout the tournament. Oregon, at +35, had gotten themselves wedged into two tight spots — narrow double-game point wins against San Diego State in power pools and British Columbia just minutes earlier in their semifinal.
Washington received with all the confidence they could muster, cruising from their 15-10 beatdown of Colorado Mamabird in the other semifinal and building on a weekend full of smart, possession-minded ultimate. Where the team had left questions about its system and youth after an unfinished trip to Santa Barbara two weeks earlier, they'd spent their second weekend in southern California this season improving steadily.
So perhaps it was some mild overconfidence that sent a flick from Khalif El-Salaam wide and into the grass of the downwind end zone during the first possession. A youthful Oregon defense gunned it after the turn, finding German grad student Marvin Waldvogel in just a few throws for the game's first score and a break for Ego.
In a matter of a few more miscues — another El-Salaam throwaway, two drops in the end zone — the Sundodgers found themselves staring at a four-point deficit, stuck in a hole as deep as the one they'd put Colorado in just a round earlier. Cutting out of the vertical stack was stagnant due to speedy Oregon switching, and almost all the work was falling to El-Salaam, Steven Benaloh, and just a couple others.
"We got a little bit tired from the Colorado game and we let that affect our mental space and our decisions and choices," said Washington coach Alex Wells. "That led to us not playing our best ultimate and not playing the ultimate that we wanted to play for the first four or five points against Oregon."
Washington found movement to get on the board at 4-1, but that brought an Ego O-line whose top speed was unmatched this weekend. Even with Sundodger defenders sagging into the lane, it took just five throws for Connor Matthews to send a short flat flick zipping into the end zone for a streaking Chris Strub. 5-1, Ego.
Jay Janin, the long-time Oregon coach, had been wary earlier in the weekend of his powerful O-line's hiccups. Speaking to Ultiworld near the end of Saturday pool play, he had already seen the yips come and go from his go-to seven. Those stumbles had come intermittently, and Ego battled them each time by shrugging off the mistakes and sending the same line right back out to score.
In the final, it happened only once, early in the second half. A flick to the center of the field, later in the stall count under increased pressure from Washington's man defense, hit the turf. With a much shorter field, El-Salaam found his big cutter Cooper Schumacher with a dime of a hammer, inching the score closer to 10-6 Oregon.
But that was about it for the kinks in Oregon's offense, which saw excellent play from everyone including two standout freshman cutters, Will Lohre and Xander Cuizon Tice. On defense, Ego first-year Leandro Marx drew the El-Salaam matchup for much of the final, and handled the multi-talented star well. Strub later shared what he and the other Oregon vets had told the young defender, who's still in his first full-season of ultimate: "You're gonna tear him apart."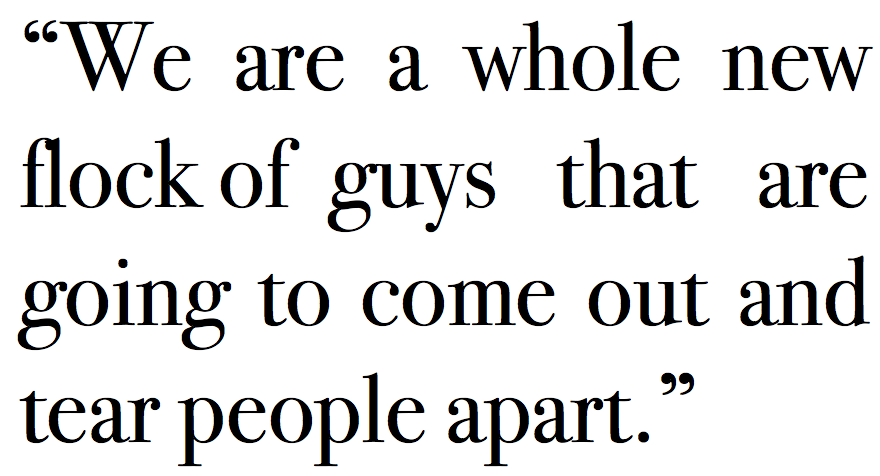 The Eugene squad confidently held the lead for the entire final, despite the fact that the balanced Washington attack and varied defensive looks gained confidence later on in the game. El-Salaam got on the board with a number of impressive feats, including his share of acrobatic goals and sneaky throws, but it wasn't enough to close the gap. A masterful Callahan from Will Watkins gave Oregon an additional late-game break, and it was all Washington could do to stay within four points.
"We didn't put our best game on tape," Wells said of the final, a point different than last year's 15-12 result for the same two teams at this very tournament. "We're all a little frustrated and disappointed with the game, but on the whole the weekend was very good for us. We grew a lot and had some good wins that we picked up." His team walks away from the weekend with plenty to be proud of, still gelling and finding their roles.
As teams cooled down, talked, and packed cars, Strub reflected confidently on the weekend for his Oregon team, who used the weekend to dispose of any notion that the 2016 squad would flounder without their now internationally-known star, Dylan Freechild.
"It's a good weekend," Strub said before heading to the huddle. "We had some stumbles, but we proved that we're not just over now that Dylan and Trevor and all of our seniors are gone. We are a whole new flock of guys that are going to come out and tear people apart."
Call it what you want — inspiration left behind by a long legacy of transcendent talents like Freechild, or just a chip on the shoulder when the nation doubts a group of guys that have all the skills they need for a deep run at Nationals. Whatever it is that's motivating Ego, this weekend's big win showed just a glimpse of their top gear, building speed for a run engineered to go faster and further in 2016.