These things can be too serious, so here's one fan's perspective on what he thinks (and hopes) might go down this weekend in Rockford.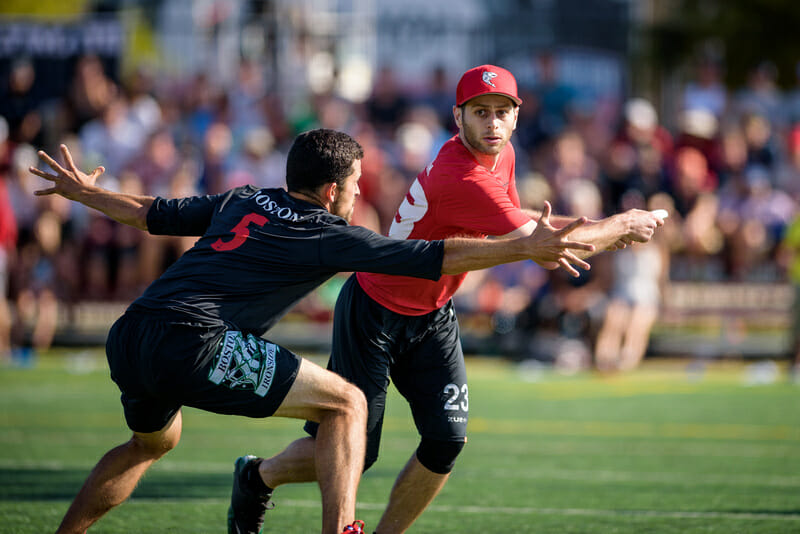 Ultiworld's coverage of the 2016 Club Championships is presented by Spin Ultimate; all opinions are those of the authors. Please support the brands that make Ultiworld possible and shop at Spin Ultimate!
Warning: contains puns1. Some predictions may border on fantasy.
I love Nationals; even though I've never been there, the drama seems to take me back to my university playing days when every team could win and each game was exciting (quite unlike the rather dull UK National Championships). If you're like me, you'll expect to sit back, grab some popcorn, and prepare to be entertained. Having taken a look over the pools and format, here's what I think might happen. For entertainment purposes only, here's a few wild predictions.
Pool Play
Pool A
Seedings:
Ironside
PoNY
Prairie Fire
Ring of Fire
Pool A will feature some upsets; expect Ironside to cruise into first place, but I'm backing Ring's pedigree to show up with a win over PoNY, whom they've a split 1-1 record with so far this season, and to repeat their previous victory over Prairie Fire to come in second.
Prairie Fire has shown their giant-killing capabilities repeatedly this year with two wins over Johnny Bravo and a win over Sockeye, but losses to Revolver, High Five, Machine, Truck Stop, Patrol, and Madison show that consistency is an issue for the Kansas outfit. I'm expecting them to put everything into that first round game, and Ironside will certainly benefit from a first round reality check, but I think Boston will come from behind and win. Let's hope someone is filming for the highlight reel.
That leaves Kansas v. NYC for a spot in prequarters, so this second round matchup is going to prove to be vital for both. I'm backing PoNY for the win; they beat GOAT twice when it mattered at NE Regionals, and while it wasn't a full strength GOAT team, that's still an improvement over past performances.
Brummie's Predictions:
Ironside
Ring of Fire
PoNY
Prairie Fire
Pool B
Seedings:
Revolver
Sockeye
Patrol
Doublewide
Revolver's preseason losses are merely misfires on an unblemished record, and most correlate to events played with a weakened team. The San Francisco factory continues to churn out new perfect ultimate-playing clones year after year like some kind of terrifying Skynet. They feature players that show no pain, remorse, or fear, and absolutely will not stop until you are defeated (they are intense, humble, and disciplined terminators, obviously, as the IHD principles are proving as effective as ever).
In what is without a doubt the most salivating pool play matchup, Revolver will play Sockeye in a rematch of last year's championship game [Watch Live!]. I don't think we'll see an upset; the fish take second. Doublewide spanked Patrol earlier this year, so I'm backing Texas to repeat for the "upset" win.
Not so bold prediction: Aside from the Sockeye game, Beau plays in jogging bottoms, or not at all.
Brummie's Predictions:
Revolver
Sockeye
Doublewide
Patrol
Pool C
Seedings:
Truck Stop
Madison Club
High Five
Dig
At least one pool has to go to seed, even if you're hoping for a wild weekend. This is it. High Five might even get a win over Truck Stop in the first round, but lose out on a three-way tie…typical. If that happens, expect Truck Stop to rebound from their bloody nose by mercilessly crushing in their two remaining games. The D.C. outfit have just too much talent and their only issue is going to be getting everyone playing on the same page.
Dig haven't played many teams of note this season, so I'm expecting them to struggle and lose all three on Thursday, but expect them to bounce back in the Pro-Flight play-in.
Prediction:
Truck Stop
Madison Club
High Five
Dig
Yawn.
Pool D
Seedings:
Johnny Bravo
Chicago Machine
H.I.P
Furious George
Machine lost to Bravo at the Pro-Elite Challenge, but I'm backing them to reverse the result here, as Bravo starts slow. Denver's 2015 run was lackluster, with the weight of expectation for the returning champion proving too much to deal with (alongside losing some big names from their roster). This year, again, the Denver team will be feeling the pressure of coming in as the top seed in the pool. There's only so much that Jimmy Mickle can do, and he'll need to play a perfect weekend if Bravo want to be playing on Sunday. Along with the Revolver-Sockeye game, this will be one of the best games of the round. Both will win their other games relatively comfortably. H.I.P has beaten Furious twice already this season, so I'm expecting they'll make it into pre-quarters.
My prediction:
Chicago Machine
Johnny Bravo
H.I.P
Furious George
PreQuarters
Since none of these match-ups have occurred this season, this is where my predictions get a bit spicy.
Sockeye v. High Five
High Five has already proved themselves more than capable of upsetting people in the past, with wins over Ironside & Bravo at last year's championships. But the fish have been here, done that more times than they can even count. It's not been the smoothest season for Sockeye, and I suspect this game might be close, but I expect Sockeye will leap into quarters.
Doublewide v. Madison Club
Madison have proved their pedigree this year with wins over Sockeye, Ironside, Patrol, Furious, Prairie Fire and more. Madison by three.
Johnny Bravo v. PoNY
This is a rough draw for the NYC team. Bravo has too much firepower for PoNY…sorry Muk. As a bonus, this does mean PoNY will have more time to keep us entertained via Twitter.
H.I.P v. Ring of Fire
H.I.P has an impressive record in 2016, but have barely played any other Nationals-level clubs; they have wins over Furious & Doublewide and a sizable loss to Bravo at Regionals. Ring will be too hot for the young Texan outfit to handle.
Quarterfinals
Ironside v. Sockeye
The #1 seed Ironside could well drop a pool play game, but I think they'll have arrived in quarterfinals relatively easily. Sockeye is one hell of a slippery opponent on your road to a Championship, but this might just be Ironside's year. Why? Well, they've finally got a nice shirt design, and I saw a glimmer of offensive flexibility at Chesapeake; one point looked suspiciously like ho stack, I think there was a side stack in there too…but mostly Ironside just play the same vertical stack offense they always have, rarely throwing deep and instead content to work the unders. Can Sockeye's tricky defense stop them? Maybe, but they will be tired following prequarters, so expect Sockeye's D line offense to falter as execution & decision-making lets them down. Over the years, Sockeye have the better record in elimination. But not this year. Ironside wins.
Machine v. Madison Club
The well-oiled Chicago outfit have marched through this season very effectively, including a double game point win over Madison Club. This game is a toss-up for me, and I think will largely come down to whether the seasoned Machine holds their nerve during one of the inevitable Madison D runs. If Chicago can stay cool, they'll win. I'm calling it that they will.
Truck Stop v. Bravo
Truck's comfortable win in the Pro-Elite Challenge final will be in Bravo's mind; whether it fires up their D-line or causes a choke from their O-line is the only question that needs to be answered. It also largely boils down to which Truck Stop turns up: the version we saw in the Chesapeake final – repeatedly throwing the disc right to the other team – needs to be put to bed. I'm guessing this was a momentary blip and Truck Stop wins by two. This year, Jimmy Mickle won't swear until after the game.
Revolver v Ring
No surprises here, Ring are going to be completely outgunned by San Francisco. Beau plays in shorts, with tights underneath; it's getting important.
Semifinals
Ironside v. Machine
They've met once this season, when Machine took a semifinal win at the US Open. Personally, I'm excited about a "throw off" between Brett Matzuka & Josh "Cricket" Markette, and I'd be happy enough to replace this game with a variety of increasingly difficult throwing challenges like some kind of disc-themed game show. (Just no throwing into bins; sorry Brodie). Interestingly, if Kurt Gibson can power his side through to win the championships, he'll have achieved it with three different clubs; has that ever been done before?
Onto the game. Will the perennial nearly-men from Boston finally break through to win a championship? No. The Chicago outfit have got over the fear factor of being in the big game, and this is a team that's about to break through. Sorry Boston. Cue photo of Goose in uncomfortably tight lycra having an ice bath before the big show on Sunday.
Truck Stop v. Revolver
Apparently, this was the game of the tournament last year – typically unfilmed so I can't say anything myself – and it took a mammoth effort by Beau Kittredge to turn the game around; we might even see his legs today (unlikely). How will Truck Stop fare? When they struggled in the Chesapeake final against Ironside, they had to resort to bringing someone as fast as Peter Prial back into a handler position; this is really not making the best use of their weapons. Prial only went deep once in the Chesapeake final, and no one could get near him; hopefully he'll be fresh enough to dominate going deep. The Prial-Stubbs matchup might be one to watch.
Truck will have had a harder route after taking down Bravo in quarters, but that might be exactly what they need to be firing on all cylinders. And they'll need to be if they want to make it to the final…My head says Revolver will win, but it would be nice for someone else to get there for a change, so let's go with Truck with the upset win, as Truck get a late break courtesy of someone finally overthrowing Beau going deep. I'd blame chopping all your knee ligaments up in the name of "science," mate.
Final
Machine v. Truck Stop
It's the dream final for a neutral, with a guaranteed new champion (and frankly, after years of watching the same few teams battle it out, isn't that nice?). Neither team will feel like an underdog, and these teams haven't matched up in 2016, so expect both teams to go back and forth, with lots of mistakes as both teams go on runs; a bit of wind should be enough to make people cautious about putting it up, so look to Nicky Spiva to keep things lively; he's the huck-happy release valve and brings confidence when others look nervous.
Naturally, Bob Liu & Brett Matzuka will love the conditions and atmosphere, so expect them to rack up lots of stats. Truck Stop will need to put their best defenders on both. In the end, it might come down to height; Chicago have four players who are 6'4", and newcomer Jesse Buchsbaum is a monstrous 6'9". In an upwind-downwind battle, Machine might just feel justified putting it up to their big guys.
Champion: Chicago Machine
In the aftermath of victory, Brett Matzuka will then announce that he's leaving for a new team, and will change his mind at least three times. Expect new glutivation videos with the USAU Championship trophy in the background and Goose's grin plastered all over Twitter for all eternity. Like this: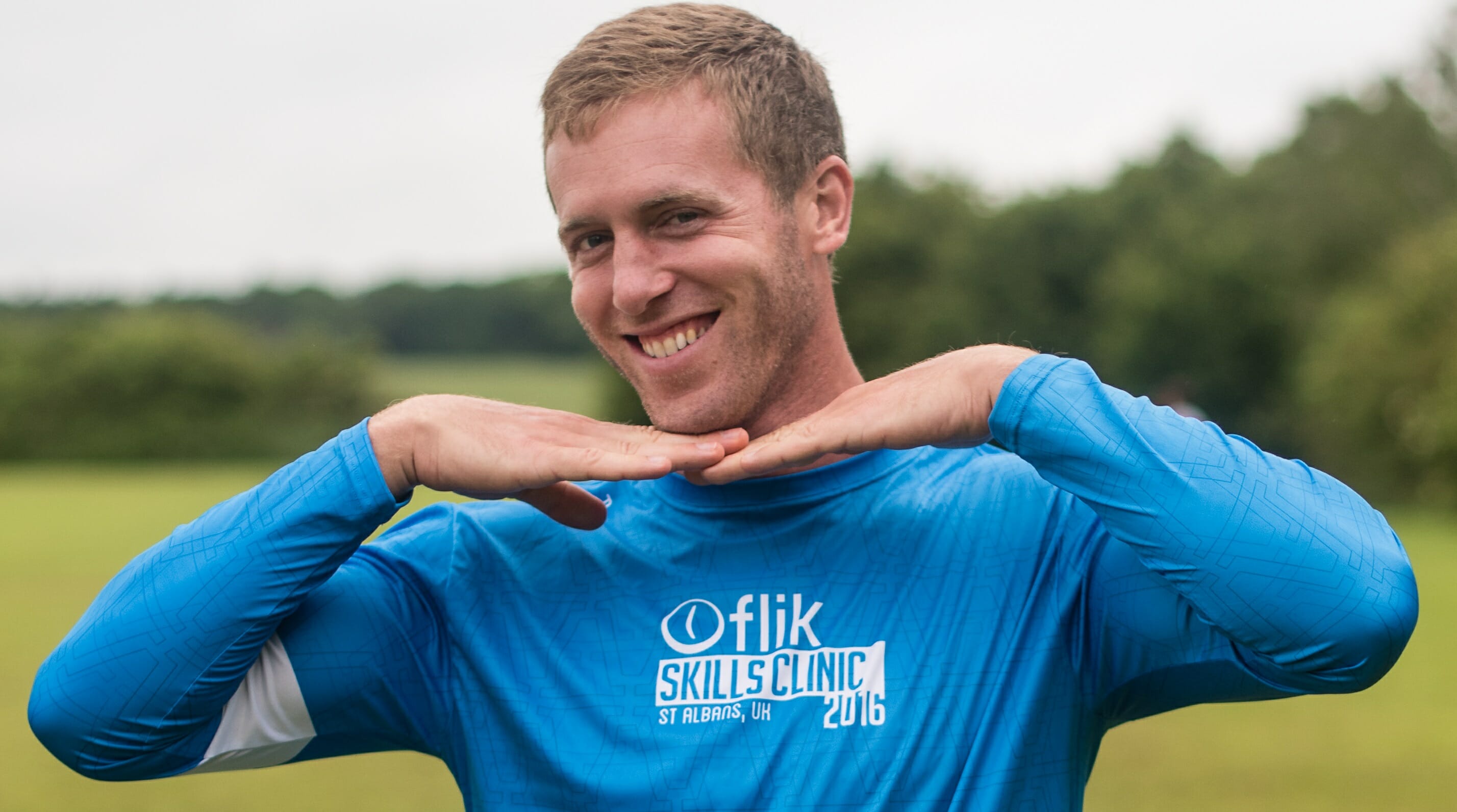 ---
All puns intended ↩