Takeaways from Saturday.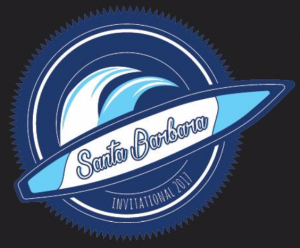 SANTA BARBARA, Cal. — Here are a few things we noticed after day one at the first major tournament of the 2017 college season, the Santa Barbara Invite.
Men's Division
The Southwest Split
Ten southwest teams entered SBI, looking to score wins against the ten out-of-region teams to help alleviate the perennially tragic bid drought in the region. The results yielded quite a dichotomy: Cal Poly, Stanford, and UCSB were big winners, going 4-0, 4-0, and 3-1, respectively. The rest, however, managed just a single win over out-of-region teams (USC over WashU). Strangely, this may actually be a positive sign for the region's bid situation (though a negative sign for the strength of its depth) as long as SLOCORE, Bloodthirsty, and Black Tide can avoid taking losses to the the rest of Southwest.
Washington Rolls
The tournament's top seed, the Washington Sundodgers, played a sloppy first half of ultimate in round one against the UCSD Air Squids, eking out a 7-6 halftime lead. Then, with Khalif El-Salaam on the sidelines all day, they shored up their play, and cruised nearly unbroken to 4-0 and a bye to quarters.
No Wind, But A Lot of Zone
Despite the calm, sunny conditions, zone and junk defenses were heavily featured today. Nearly every game featured a junk look from both teams. An interesting note: the most successful teams today used flat, force middle zones. Cal Poly, Stanford, and Cincinnati all incorporated the concept into their defensive looks. Diamond/flat zones have risen sharply in the Southwest since Arizona famously resurrected the scheme in 2013.
In a slight change of events, teams mostly pulled in bounds today.
Women's Division
Stanford Superfly: Everything Bagels
Superfly executed like champions today. They scored efficiently and refused to let teams in the door, going 39-0 this Saturday. They won their pool with ease yet managed to keep their lines fluid. Rookies like Sesha McMinn and Elise Bruguera shared points with Monisha White and Courtney Gegg. Stanford is the best team at Santa Barbara Invite by a mile, and they've bulldozed an easy path for themselves through the bracket.
Before the weekend began, the #1 Stanford vs. #2 Whitman matchup looked like it would be a tense, even match in the final. But with Saturday in the books, Stanford will enter tomorrow's quarterfinal matchup (filmed by Ultiworld) as the heavy favorite to advance past their 2016 Championship final foes.
Still Early For Whitman
For contrast's sake, the Whitman Sweets allowed 32 points today. The Sweets began the day with a close 13-11 game against their pool's 3-seed Cal-Poly SLO. Then an athletic UCSD beat Whitman on double game point for the tournament's biggest upset, making Whitman's Sunday road much tougher.
Here are your grains of salt: Whitman played open lines throughout the day, this is the first tournament of the year, and Whitman is in a region flooded with bids.
But it's a long road to Nationals, and it began today. Whitman didn't have to crush teams like Cal-Poly SLO, but regardless of open lines, they should practice playing like champions. They'll have another chance tomorrow.
USC Hellions are Underdogs No More
While a bit inconsistent, USC hucked their way through pool play and into the quarterfinals. Julia Johnson ripped so many deep shots that, by the end of games, just her fakes would move entire defenses. USC's four-person zone hobbled Cal in their final game, and athletic plays from Alyssa Perez and Connie Chan helped USC convert quickly.
USC's offense still has some kinks to work out, but their gunslinging philosophy yielded three straight wins.