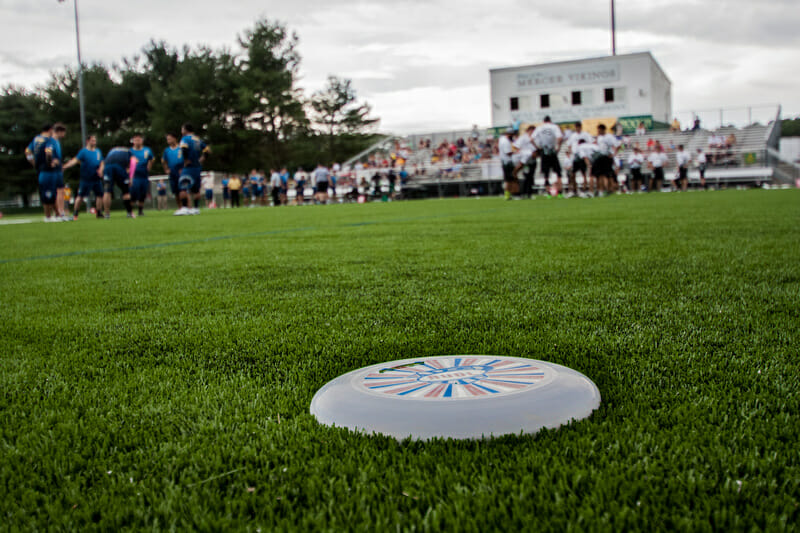 Throughout 2017, we will periodically publish a recap of the latest news from the American Ultimate Disc League. This will serve as a supplement to our standard news reporting and will offer a high-level look at the latest happenings.
Major Headlines
East Division
Midwest Division
Andrew Meshnick is returning to the Madison Radicals. Jay Froude will not return after signing with the Dallas Roughnecks last week.
The Minnesota Wind Chill will be under league ownership this year after the AUDL bought out owner Santiago Escobar. Ben Feldman will take over as general manager and Phil Bowen will coach the team in 2017.
The Pittsburgh Thunderbirds have selected a final roster and already held the first practice of the 2017 season.
The Chicago Wildfire, Detroit Mechanix, and Indianapolis Alleycats all held their first round of tryouts this month.
South Division
West Division
Greg Cohen and Lucas Dallmann are returning to the San Francisco Flamethrowers, which is not a surprise after the team signed a partnership agreement with area club team San Francisco Revolver.
The San Jose Spiders have signed six players to contracts from one to three years long. Tyler Grant will take over as head coach.
The Seattle Cascades have signed Mark Burton and Khalif El-Salaam. Rumors suggest that many players from last year may not return to the Cascades.
Kevin Smith and Sean Ham have left San Jose and signed with the San Diego Growlers. With tryouts completed, more signings are expected soon.
There have been no signings announced by the Los Angeles Aviators or Vancouver Riptide. The Aviators' tryouts are completed; Vancouver's are this weekend.