Catholic becomes the fourth team to accept a bid to the HSNI.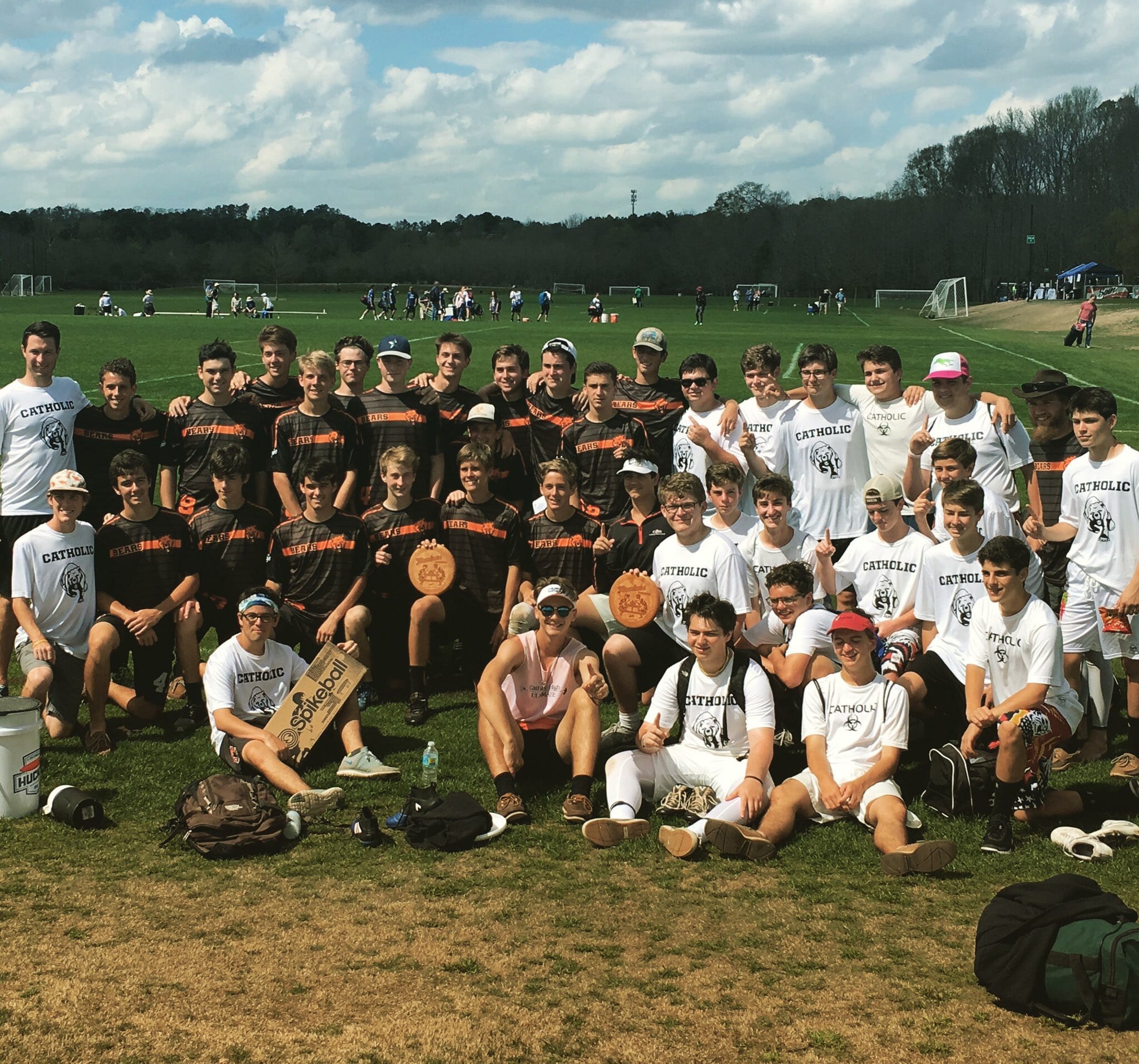 Catholic High School (Baton Rouge, LA) has accepted an invitation to the 2017 High School National Invite, presented by Spin Ultimate, as a part of the new rolling bids opportunity for teams.
Catholic won Juniors Terminus this past weekend, defeating #13 Grady and #23 Paideia along the way.
The team found out in an amazing fashion, with top local sports radio jock Matt Moscona, a Catholic alum, delivering the news in a YouTube video. Check it out:
Matt Moscona | Catholic Ultimate Frisbee Announcement