The deepest high school tournament in the country!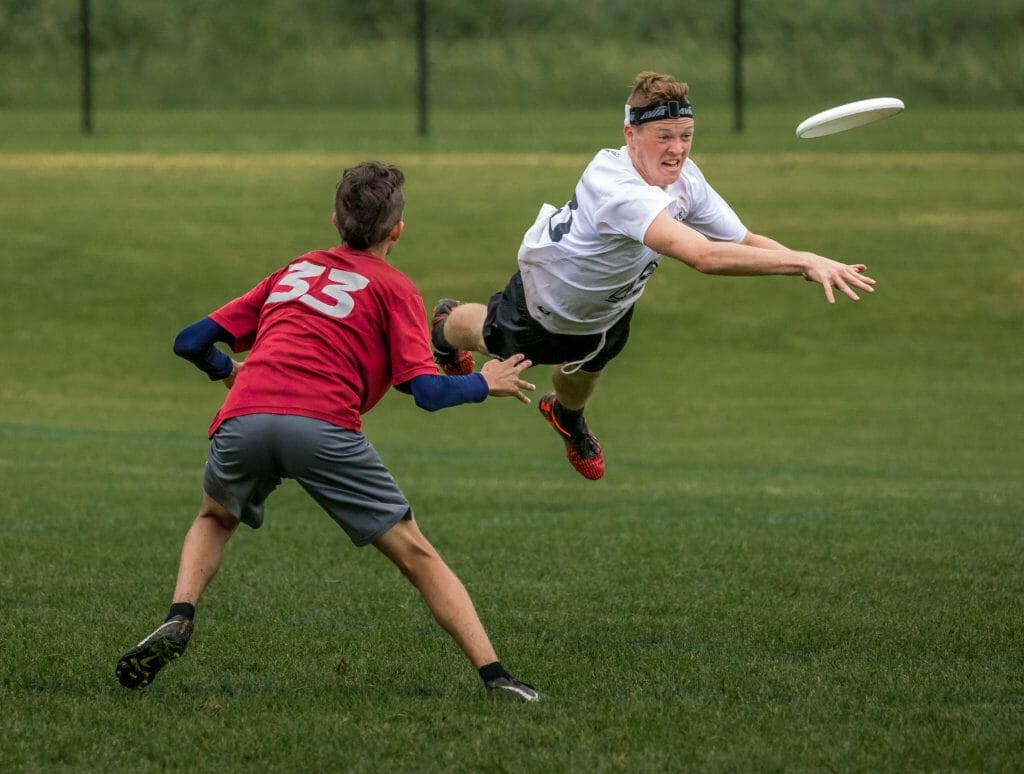 The third year of the High School National Invite means yet another deep and dangerous field of many of the nation's best teams. 16 teams, all at one point this season ranked in our High School Top 25, hailing from 13 different states will converge in Rockford, IL, to fight for the HSNI title.
Defending champions Grady (GA) are back to defend their crown, but they haven't been quite as dominant this season: there are lots of teams that could steal their spot at the top.
Tournament Profile
Location: Rockford, IL
Dates: June 7-8, 2019
Weather: Temps in the low 60s to low 80s, with 5-15 mph winds
Top 25 Teams: 14
Filming Schedule
All times Central. All games are recorded for VOD unless otherwise specified.
Friday, June 7th
10:45 AM: Berkeley v. Holy Family
10:45 AM: Grady v. Hopkins
12:30 PM: Durham v. Madison West
2:15 PM: Ingraham v. Carrboro
2:15 PM: Wilson v. Edina
Saturday, June 8th
9 or 11 AM: Quarterfinal or Semifinal (TBD) – Live!
5 PM: Final – Live!
Pool A
Grady (GA)
After closing out 2018 by winning last year's High School National Invite, #3 Grady (GA) carried that momentum into this season. And Gauntlet has been in fine form in 2019, winning Queen City Tune Up in February and Georgia States last month, closing with an 11-7 victory over #8 Paideia. They've stacked up a healthy pile of wins this spring.
But upon closer inspection, hungry squads have to like their chances against the talent and experience of Grady. Despite returning much of last year's club, led by the division's most creative thrower, Aidan Downey, and teammates Franky Fernandez, Adam Miller, and Jack Persons, Grady has shown a tendency to play uncomfortably close. Could someone take advantage of one of those narrow margins in crunch time?
Berkeley (CA)
#13 Berkeley (CA) has a big senior class, and that experience will be on display in Rockford. Seniors Leo Gordon and Aidan Curry provide a lot of offensive firepower. Gordon's a crafty thrower who will attack over the top if given the chance, and Curry's size makes him a sizable target. Noé Motamedi and Allyn Suzuki are veteran playmakers for them downfield, as well.
That group got High Coup all the way to the California final. While that was postponed due to the lightning, they did face off with Gunn, and fell 11-8 in an incredibly windy game. They went undefeated at Spaghetti Westerns, taking down Bentley in the final by a comfortable margin. Berkeley travels to Rockford shrouded in a bit of mystery, but their experience makes them a scary draw.
Hopkins (MN)
It's been a rollercoaster of a season for #19 Hopkins. The very young team (only six returning seniors) turned in a great performance at Paideia Cup, finishing fourth with wins over Carolina Friends and Pennsbury and close losses to #1 Amherst and #3 Grady. But a spate of injuries hampered the team down the stretch of the season — they finished third at their home tournament, Hopkins Hustle, behind Edina and Madison West, and then lost in the Minnesota state championship quarterfinals to Southwest. Which team will show up at HSNI?
Holy Family Catholic (OH)
The well known #24 Holy Family (OH) program may be the lowest seeded team in their pool, but nobody will be treating them like a soft matchup. Their results this season, as was the case for a number of teams down the middle of the country, were marred by bad weather that make it tough to judge their talent. Revolution also spent a portion of the season without star Mike Schuster, but he is back to full capacity for HSNI.
With Schuster back, he'll slot in next to Luke Monnin, both familiar family names in the Ohio ultimate scene. While the inclement conditions have hurt the team's ability to get reps together, they've adapted by learning to make adjustments well. Whether it's running two or three different defensive sets in quick succession or improvising offensively, HFC malleability could be their ticket to surviving a tough pool.
Pool B
Lone Peak (UT)
It's been a strong regular season for #4 Lone Peak, as it to be expected from one of the nation's top programs. They've gone 24-2, with their losses to top 10 squads, Grady (13-10) and Paideia (11-10), both road games as the team stopped in Atlanta on their way to North Carolina. In NC, they earned quality wins over Carrboro (15-9) and Carolina Friends (13-9), two of their best wins this season.
LP continued their tradition of playing well-structured, team oriented ultimate focused on moving the disc with pace and utilizing the whole field. They are led by senior captain Zach Burnside, UUDA's Boys' High School Player of the Year, who is adept and confident with that play style, and create a lot of space with give and go actions. But they are far from dependent on him, and will get contributions from throughout much of their roster, including fellow All-State selection Tyler Jensen.
Durham (NC)
A small but scrappy #14 Durham Academy (NC) squad comes into the High School National Invite with an interesting track record. The Triangle is a tough place to play, and Durham finished third at the State championships, suffering a narrow semifinal loss to Carrboro. It was a big improvement from a rocky QCTU, and in line with a solid showing in league play, where they split with CFS and lost to Carrboro; they finished in second in league tournament play to Apex.
Madison West (WI)
#17 Madison West has ruled Wisconsin for years, and 2019 was no different. They took home another state title, keeping alive a seven-year unbeaten streak within Wisconsin, according to the club's coaches. But they are attending the High School National Invite for the first time and are eager for the opportunity to prove themselves and show the strength of their community on the national stage.
To do so, they'll have to stick to the hard nuts and bolts ultimate style that led them to a solid season. They finished second at Hopkins Hustle, earned a quality win over Holy Family Catholic at Knockout, and, while their fifth place finish at Indy Invite doesn't impress, their only losses were to the finalists. With 6'5″ Isaac Casey in the deep space, they'll feel confident that jump balls will go their way. But ideally, Zane Stein, Saul Diaz, and Sebastian Brauer's work as handlers and a crew of grinding cutters to keep them from having to go to that well too often.
Lexington Pi (KY)
#20 Lexington Pi was one of the brightest and most fun success stories of last year's High School National Invite, marching to the boys' semifinal with thrilling play, including from some of their youngsters. Their small roster provides a lot of energy and positivity. The top end might be a bit thinner than last year, but Josh Wu and Joseph Lindemuth are both back, reprising major roles from last year's team.
The results this year have shown flashes of potential. They played close with Carolina Friends and Pennsbury at Paideia Cup; they did beat Columbia in pool play, but in a game that didn't impact either club's standing. Pi was knocked out in the Indy Invite semifinals by Chicago Ragtag, a combo team. They landed tournament wins at River Campus Classic and Winterfest, where they bested HFC. Repeating last year's success would be a shock (although they have to be considered a threat to be the most spirited team), but their top players and positive team spirit could muscle them to breaking seed.
Pool C
Ingraham (WA)
Ingraham (WA) will take up the Seattle mantle at the High School National Invite as the top seeded team from the vaunted youth community. Kai Durvusala and David Atwood make for a tough pair to matchup with, armed with length and of a wealth of throws. Expect the offense to put the disc in Durvusala's hands to get things going. Kimi Inoue is the squad's stopper, with tremendous quickness to try to stifle other squad's handlers and mids.
The young Rams roster was strong enough to carry them to solid results in Seattle's fall league. Most of their results were narrow, one way or the other; they earned wins over Roosevelt, Ballard, and Garfield, while taking losses to Cleveland and Franklin. They took the State championship over Nathan Hale in an incredibly dramatic finish with what amounted to a buzzer beater. That same Hale squad knocked them out in the semifinals of the Seattle Invite. Ingraham has all the talent to hold high the Washington state flag on their way to a deep run in Rockford.
Carrboro (NC)
The North Carolina State champion #9 Carrboro (NC) spent the year matching up with top teams in their powerful youth scene and the surrounding area. They took lumps at the hands of the Atlanta contingent at Queen City Tune Up, losing to Grady, Paideia, and, most concerning, Druids Hills. But they were impressive in league play, and showed a lot of resolve at States. They came back from deficits in both the semifinal and final, defeating Durham 11-10 and avenging earlier losses to CFS by winning 13-11.
"We are excited that we got to extend our season by another month," said the teams' coaches.
That's meant more time to build chemistry. Josh Singleton commands the backfield and the lengthy lefty can often unlock the Clams offense. Gavin Blurr, Anil Driehuys, and Nate Adair churn cuts for the team, but all have the ability to make quality continue throws if left unchecked. Perhaps they'll be the first boys team from the Triangle to make the final at HSNI.
Neuqua Valley (IL)
A mainstay of the youth scene, #16 Neuqua Valley (IL) returns to this year's Invite with some of last year's big playmakers in the fold and some new ones who have stepped up this year. Joe Cercello's towering presence is still a nightmare in jump balls, and Sam Swiatek's diverse throwing toolkit combines with his quickness to act as the team's offensive spark. Brendan McCluskey provides a reliable thrower to build around, while Nate Cinnamon's speed and Luke Bleers playmaking are on display when NV is clicking.
For much of the year, Neuqua has been in fine form. While their start at Rivertown Throwdown was rocky, since then, they've won Indy Invite and Illinois States and finished third at Amherst Invite. All of their losses have been close and to strong competition. After a disappointing close to 2018, their 16 seniors and the rest of the club are hoping to end this year on a cleaner note.
Washington-Lee (VA)
Washington-Lee dropped out of the top 25 at the end of May after taking a loss to Yorktown in the semifinals of Virginia States, and, on paper, the team looks like one of the weakest at HSNI. Still, they've been competitive with lots of top 25 teams this season, playing #6 Wilson close multiple times and beating Westfield (then ranked) twice.
Matthew McKnight is the team's lynchpin, and the Min-Fink brothers (Zeya and Nanda) will be ones to watch.
They'll have their work cut out for them in Pool C, where their three opponents are all state champions.
Pool D
Wilson (DC)
After cutting their teeth at last year's invite, #6 Wilson (DC) was pegged as a team to watch this year. While they didn't earn a ton of notable wins in 2018, they reached the HSNI quarterfinals from the no. 15 seed, flashing an impressive offense led by their junior class. The group has pushed them to a successful 2019, coming within a goal each of Grady and Paideia at Queen City Tune Up and closing the year with yet another State title.
That 11-person senior class likely has their eyes on the prize. They've struggled to usurp the powers of the division, falling to Columbia in a contested semifinal match at YULA Invite, though they did take a third place game victory over Edina. This will be their last hurrah. Jacques Nissen is a well-known commodity as one of the division's top playmakers. Elior Waskow's activity level and Aaron Rosenthal's athleticism will also shine as key factors for a team ready to push their chips into the middle.
Edina (MN)
It's been a tough season for #7 Edina (MN), who's had some ill fortune when it comes to weather. It makes close examination of their results challenging. They finished fourth at YULA Invite, losing to Carolina Friends and Wilson. They beat the host team at Neuqua Knockout's weather-shortened version. Even their State final had to be postponed before they claimed it earlier this week. They won Hopkins Hustle, though, and have clearly been the strongest team in a very competitive area of the country.
A nine-person senior class headlines their deep squad. Pete Rock lives up to his name as the solid presence in the backfield, while AJ Larson does his damage downfield. Junior Haakon Rondestvedt hunts for blocks on defense and can punch in scores after the turnover. But this is a team that likes to play smart, mix up looks, make timely adjustments, and take opponents of their comfort zone. If they can do that, they can make a deep run.
Seattle Waldorf (WA)
Perhaps the most dangerous wild card in the field is #15 Seattle Waldorf (WA). They have an experienced group that thrives on creativity, and can push the pace and be aggressive. That style of play is exemplified by Adam Jemal, an electrifying thrower who is surrounded by a quality cast. And it extends to the defensive side, where they can burst into throwing lanes to generate blocks by closing well.
They beat Franklin and Garfield, while losing to Nathan Hale, Roosevelt, and Ballard at Seattle Invite. In league play, they went 7-3 during the regular season, with two losses to Lakeside. Waldorf closed league play out by defeating Cleveland in their tournament quarterfinals before being felled by Nathan Hale in the semifinals. It's tough to say how they'll fare on the national stage, but the potential for a run well beyond their seed's projection is definitely there.
Catholic (LA)
A young #25 Catholic (LA) club is back at the High School National Invite, which they won in 2017. While it would be shocking for them to do so this year, they've made a habit of defying expectations this season. "Our team is extremely young and was not expected to do anything of this magnitude this season, so just being able to prove why they belong and represent Louisiana Ultimate will make this a success," said coach Kyle Breen.
They don't have a ton of results, having a few of their tournaments hurt by bad weather. They went 4-1 at Rivertown Throwdown and won their title at States. But sophomore Charles Gordon and his young teammates have only five seniors to lean on. That forces them to play smart and within the system, and when they can stick to the script and force opponents to defend the entire field, their offense can be effective. They come equipped with multiple defensive looks, a strong plus when playing in Rockford.