The season is underway, and we've already had some surprises!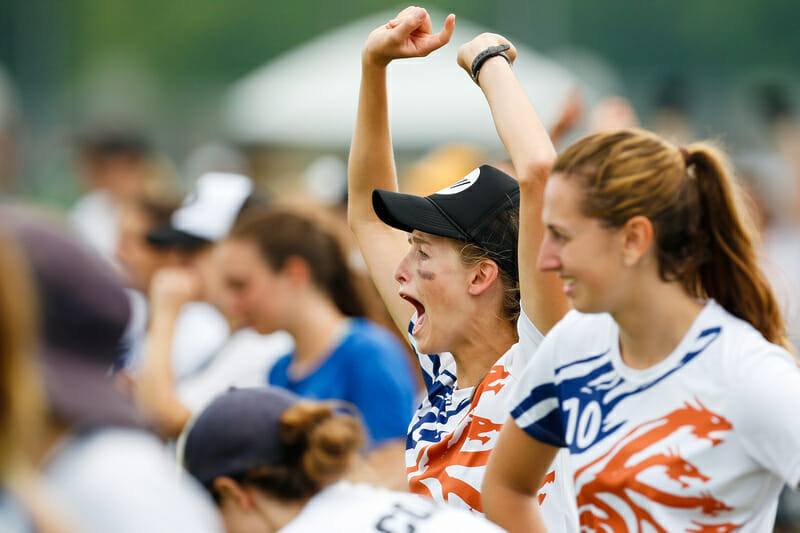 During the spring season, we will publish a bite-sized weekly recap of the action across the College Division. This will serve as a supplement to our standard tournament reporting and will offer a high-level look at the latest happenings and the biggest stories of the week.
Want your tournament listed here? Submit a recap of what happened right here.
Women's
West Chester Surprises at Florida Winter Classic
The big story out of the Apopka, Florida, season-opener was the performance of #13 West Chester, who won the tournament, notching numerous wins over 2017 Nationals attendees. They were the most impressive outfit at the tournament, topping #15 Ohio State 13-9 in the final. OSU dealt West Chester, an in-region opponent, their only loss on the weekend in crossover play and did so handily.
For full coverage of Florida Winter Classic, check out our tournament recap!
D-III Update: North Georgia With 2-6 Weekend
One of the younger D-III programs in the division, North Georgia Aurea was the lone D-III squad in action in the season's first weekend. They scored two pool play wins – one over Florida-B and the other over South Florida – and lost a tight game to Tennessee. This program has been trending upward through last season and into this preseason, so while the weekend isn't a roaring success, it's a reasonable starting point for UNG to build on.
Men's
There were no men's division events this week, so stay tuned for next week!
Looking Ahead
Carolina Kickoff (M) essentially, as the name says, kicks off the elite men's season. Four ranked D-I men's teams, including #2 North Carolina, fill out the 8-team roster, and D-III #8 Carleton GoP will be one of the most intriguing stories to follow.
Flat Tail Open (M) starts things off on the west coast, especially with some intriguing D-III teams in attendance, including #1 Air Force, #18 Portland, and #23 Lewis & Clark, as well as Oregon State.
Bellingham Invite (M/W) is an unsanctioned event, but with a 5-team women's field featuring the top five ranked teams in the Northwest region, it's a great event to check the temperature of a talented region. The men's side has shrunk to four, but Oregon and UBC will take on some local club competition in addition to early versions of top regional competition.
Other Events: T-Town Throwdown (M)