Darkside and Ego exhibit strategic prowess in one of the cleanest college games we've seen in a long time.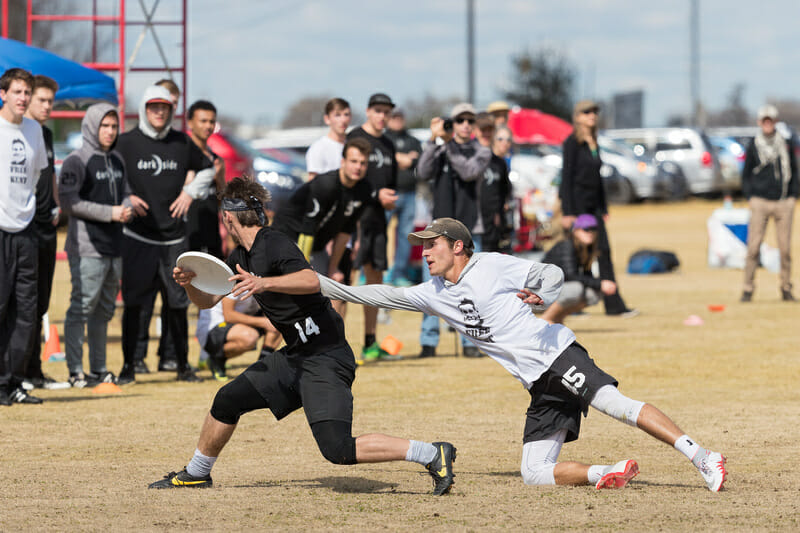 The 2018 Stanford Invite semifinal between #1 North Carolina and #2 Oregon provided a glimpse into the coming next epoch of men's college ultimate. Darkside and Ego both played with an incredible level of pace, discipline, and intention that is rarely seen in the collegiate game. This instant classic truly had it all: creative, varied set plays, stellar individual performances, high-level system understanding, and a handful of big time plays that decided it all.
We dig into the strategies employed by each team and break down some clips that tell the story of what made this game so great.
Breaking Down The North Carolina Vs. Oregon Instant Classic is only available to Ultiworld Subscribers
Already have a subscription? Log in
Whether you visit Ultiworld for our reporting, our podcasts, or our video coverage, you can help us continue to provide high quality content with a subscription. By becoming a subscriber, not only do you receive benefits like exclusive articles and full article RSS feeds, you also help fund all of Ultiworld's coverage in general. We appreciate your support!