Colorado is the surprise of the women's division, but they reached the final through the contributions of some players you should get to know.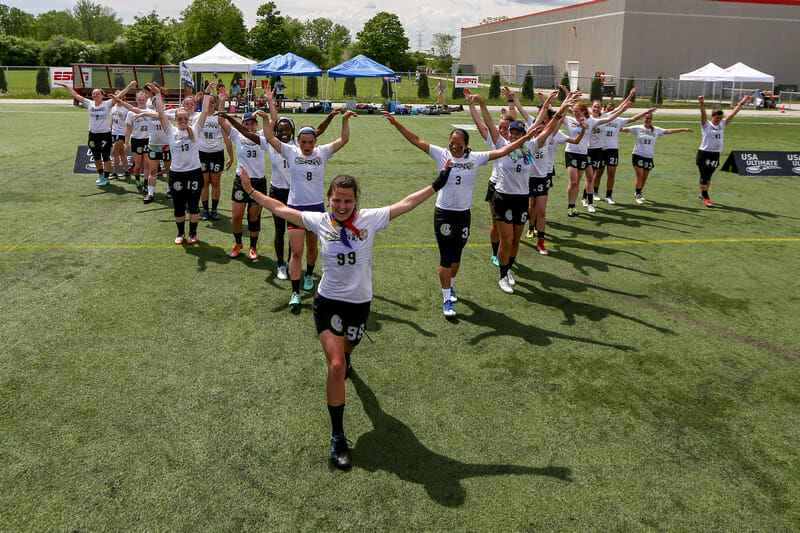 Coverage of the Women's Division of the 2018 D-I College Championships is presented by VC Ultimate as part of their season-long support of our women's coverage. All opinions are those of the authors. Please support the brands that make Ultiworld possible and shop at VC Ultimate!
It may have taken Colorado Kali 23 years, but the storied women's program finally earned their spot in the national final. Their most recent streak includes four consecutive Nationals appearance, but even last year's team, featuring three US U24 National Team members, could not make it past the semifinals. It's only in 2018, after losing two of those stars, that Kali made it to the biggest stage.
If Colorado's spot in the final comes as a surprise to you, you're not alone. Heading into Nationals, Kali was seeded No. 12, and had their fair share of struggles throughout the regular season. But their team came together when it mattered most. And now they have a chance to be the first Kali team to ever win the National title.
So who are the players on this Kali team? And what should you watch for in the final this afternoon? Don't worry, we've got you covered.
The Names to Know
Meet Kelsey Bennett and Jean Russell, Colorado's star handling duo. These two seniors are in their second year anchoring this offense and are the perfect complement for each other. Bennett favors her IO flick breaks and will jumpstart the offense for Kali. She's extremely comfortable with the disc in her hand, capable of faking her mark with a twitch and launching flick hucks from a standstill. As their center handler, Bennett is under the most pressure to perform on Kali's O line, but has managed to remain composed for all of Colorado's close games this tournament.
Jean Russell is her partner in the backfield, and her talents differ dramatically. Russell favors the around backhand, and always looks for the safe option first. When Kali's offense has stagnated, Russell's throws allow Colorado to spread the field and open up space for their cutters to get going. Having Russell as a safe reset handler allows Bennett to be more aggressive looking downfield; she can actively seek open cutters anywhere on the field knowing that Russell can move the disc if there is no opportunity in front of her.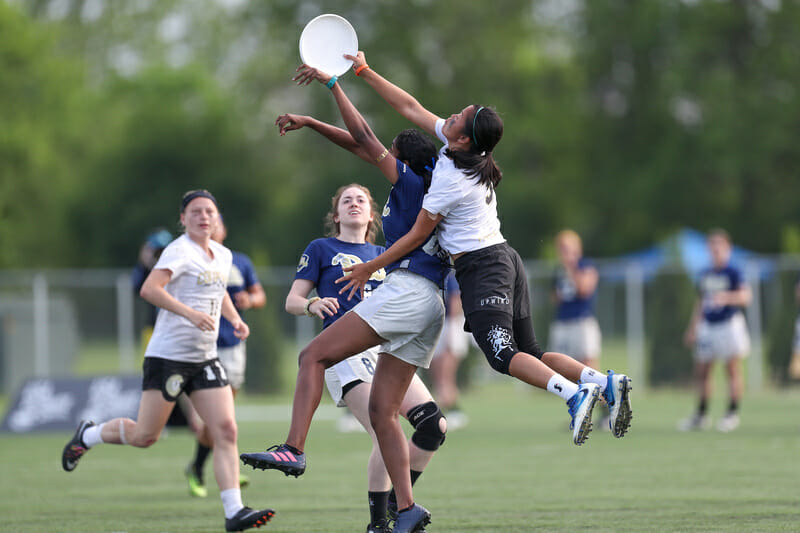 Nhi Nguyen and Meg Henderson are Kali's initiating cutters, and Bennett's favorite targets downfield.
Nguyen has twice represented the US as a National Team member, and is the most experienced cutter on Kali's roster. Despite a slew of injuries through her college career, Nguyen's prowess is well-known in the division, and she will often come up with big plays to back up the reputation. She put up a stellar performance at the 2017 College Championships, and was a large part of what kept them close in their semis loss against Texas. While her personality might not be imposing, her on-field performance tells a different story. Nguyen has all the tools to be a dominant cutter, and has troubled defenders all weekend. She's also had trouble staying on the field, dealing with a lower body injury that's kept her from playing her fair share of points.
Henderson may be the fastest player on Kali's offensive line and is the top goal scorer for the team. Even this deep into the tournament, Henderson is still turning on the jets every time she cuts deep, which has been a release valve for Colorado during bracket play. Without the right defender on Henderson, she can get open at will. She's turned into an imposing offensive force.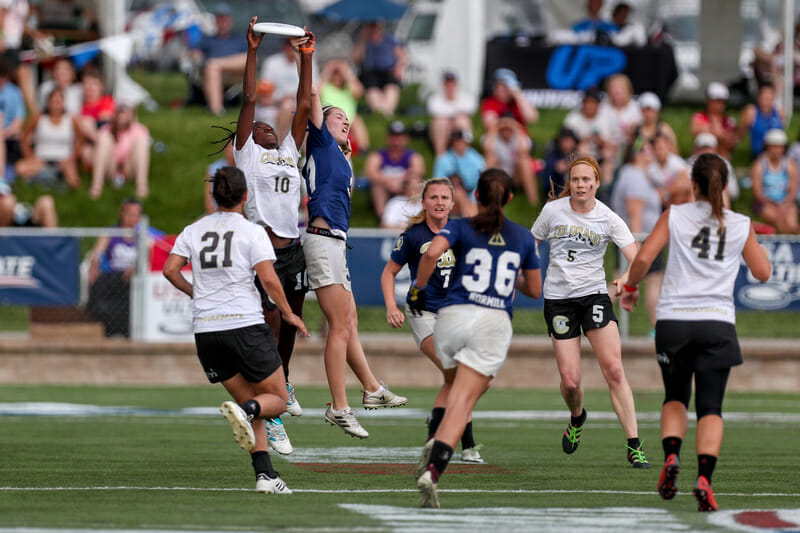 Katiana Hutchinson, Rachel Wilmoth, and Emma Capra are core defensive weapons. The three of them combined accrued 31 blocks for the tournament, dispersed evenly. Hutchinson and Capra are veterans of Kali's defensive line and were a critical part of Colorado's road to semis in 2017. This year, they're joined by Wilmoth, a grad student from Vancouver. With Wilmoth helping mark downfield, Colorado can clog the downfield space and force their opposition into making uncomfortable throws.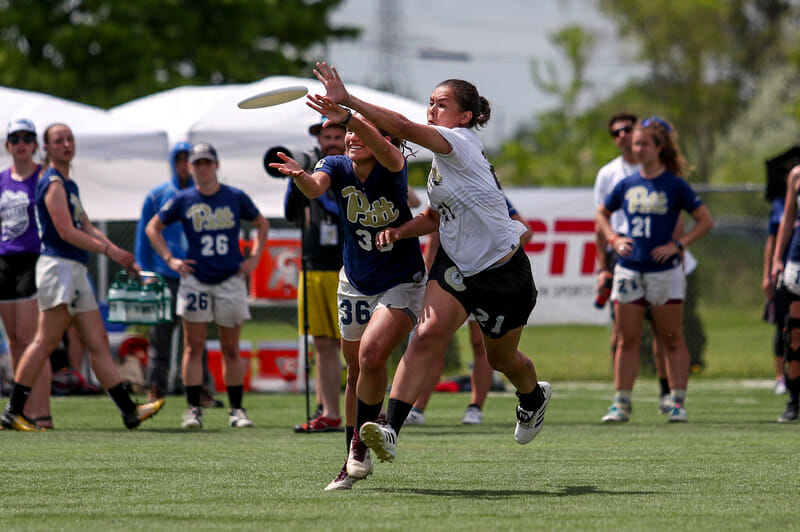 Colorado has benefitted this season from a large contingent of seniors and grad students, but Saioa Lostra is a true freshman that has been crushing it on defense for Kali. Lostra has recorded 10 blocks throughout the tournament and has taken more responsibility for Colorado with each game, including tailing Pittsburgh star Carolyn Normile in their semifinal duel. Colorado's defense will have to capitalize on every defensive stop they can get, so Lostra will probably see heavy minutes in the final, potentially against Dartmouth's strongest weapons.