What you need to know about building pod workouts.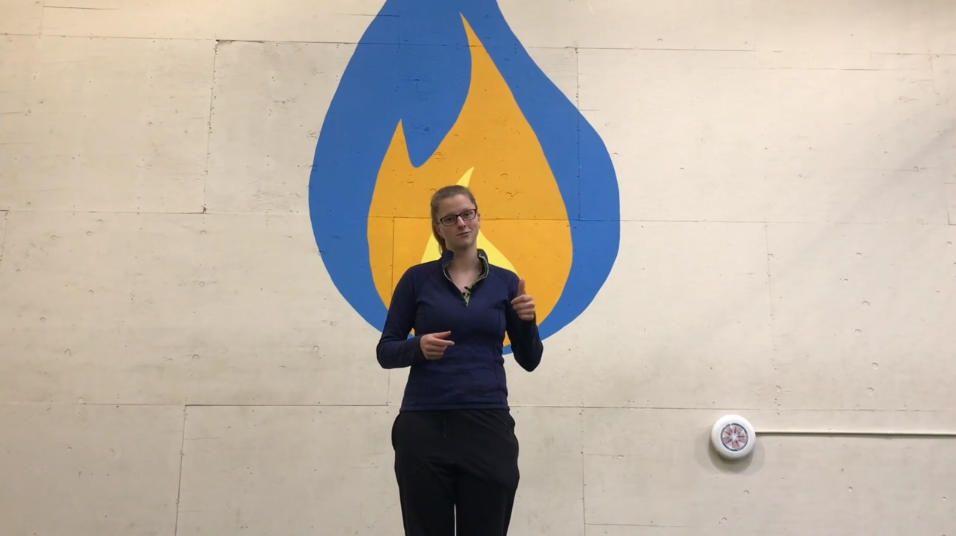 Tuesday Tips is presented by Spin Ultimate; all opinions are those of the author. Please support the brands that make Ultiworld possible and shop at Spin Ultimate! 
As the club season dials up, supplementary workouts are a huge part of dialing in individual skills and building power and endurance to compete. Most ultimate players call them pod workouts. Once you have your logistics in place for how you'll run those workouts, it's time to figure out what you'll do with the time. There are general principles of strength and conditioning you can apply to structuring workouts so your team can get the maximum benefit from pods.
Intentional Drills
The first principle is honestly just solid general life advice. When planning workouts, you should know what the purpose is behind what you're doing. This helps players understand what they're doing, but may also have an impact on where you put the drill within the workout and how much rest you take between repetitions.
Something you can try is focusing the whole workout on one theme, such as person defense, throwing, or acceleration. This helps give the workout a cohesive flow and allows you to supplement that week's practices with individual skill work.
One of the most overlooked areas in workouts I've looked at is running technique. Many ultimate players have incredible room for improvement in their first three steps or how they change direction that can impact speed, efficiency, and reduce the risk of injury. A Speed and Agility Coach can instruct on the underlying concepts of the technique elements, as well as provide you with drill progressions that build up to game-speed play.
In-person coaching is not the most accessible approach for most teams. RenFitness Virtual has a series of videos for ultimate players on speed and agility technique that walks through the concepts and drill progressions for acceleration, reacceleration as you change direction, and top speed.
For some concepts you can build into your track workouts, check out the first video in the series on concepts for linear acceleration here. To see drill progressions for linear acceleration and learn more about other running technique elements, sign up for a membership to RenFitness Virtual.
Order of Exercises
Many ultimate teams have a practice of throwing while tired to work on executing while tired, which makes sense for the game. The same idea isn't necessarily applicable to doing complex agility while tired or plyometrics1 such as jump work while tired. When training these elements, it's important to make sure the work you're doing won't lead to overuse strain by keeping the work early enough in the workout and controlling the amount of hard-hitting work you do.
The structure I recommend starts with a warm-up jog; dynamic stretching; and specific core and glute activation. Get your muscles warm, work into your range of motion, then get your muscular powerhouses firing.
Following this warm-up, the general principles to follow are: put exercises that are high in impact and high in brain usage first. The flow I use when designing workouts starts with plyometrics, technique training, integrated agility and footwork, followed by conditioning. This allows you to follow progressions that start in a controlled environment and dial up toward more game-realistic work. Similarly, the work:rest ratios shift over the course of the workout, starting with full recovery for plyometrics and technique training and decreasing from there.
If you're not sure what you would do within this structure, RenFitness is offering weekly running and lifting workouts starting June 1st for all RenFitness Virtual members. These workouts follow a theme each week, building on technique instruction and following progressions of plyometric training across workouts. RenFitness also offers virtual consults for team leaders looking to implement these suggestions for their squad.
Dialing in the Volume
How much yardage to cover, especially in conditioning work, is a nuanced element of planning. The amount of volume of work that's right for each player depends on their training status. Doing workouts for Worlds-level players doesn't make sense for everyone, and certainly is something that needs to be gradually built up to.
---
Plyometrics is a frequent misnomer in the ultimate community. These are specific exercises that train your ability to to absorb and transmit force into the ground. They can be very high impact and energetically straining for your muscles. ↩