13 teams will stake their claim for a National Invite title!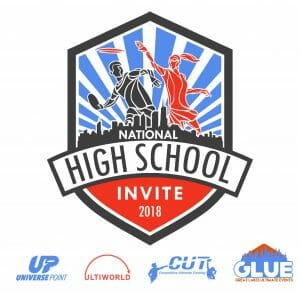 After a successful inaugural event, the High School National Invite presented by Universe Point cleats is back with a stronger and deeper field of many of the nation's best teams. 13 teams hailing from 11 states will converge on Rockford, Illinois, to fight for the HSNI title. Many of the top teams and players in the division will be in attendance, making a tournament the proving ground for the top high school programs.
With defending champs HB Woodlawn, not in attendance, each team has a shot to be crowned a new HSNI champion in 2018.
Tournament Profile
Location: Rockford, IL

Dates: June 9-10, 2018

Weather: Highs near 80 with a chance of thunderstorms.

Top 25 Teams: 7
Filming Schedule
All times Central. All games are recorded for VOD unless otherwise specified.
Saturday, June 9th
9:00 AM: Nathan Hale (WA) vs. Eagan (MN); Neuqua Valley (IL) vs. Knoxville Hornets (TN)
3:00 PM: Holy Family (OH) vs. Lexington (MA)
5:15 PM: West High (UT) vs. Madison West (WI)
Sunday, June 10th
8:00 AM: Quarterfinal TBD
12:00 PM: Final [Livestream]
Pool A
High Country (NC)
#3 High Country is the tournament's No. 1 seed, and the group of homeschoolers has earned the tournament's top seed by conquering perhaps the toughest State Championship in the division. The small squad marched through five other top 25 North Carolina teams, including #5 East Chapel Hill by a 9-6 score in pool play and #6 Chapel Hill by a 10-6 count in the final. It was revenge for the 9-7 defeat High Country suffered in the Queen City Tune Up final at the hands of Chapel Hill, their only loss on the season.
It might sound insane for a team of 13 to rely on wearing the opposition down, but High Country does just that. The team plays hard matchup defense, with a group used to playing with low numbers, and pushes teams to the limits of their endurance.
"We've lost the first point every game this year, I think, and I expect most teams will stay close to us in the first half," said High Country coach George Ehrhardt. "But…I don't think there are many teams out there that can get down in the mud and grind with us for a full game. Maybe a team at HSNI will turn out to be an exception, but it won't be easy."
If teams are going to find a way to win even when High Country drags the game into the dirt, they'll need to quiet the connection between handler Alyssa Ehrhardt (a U20 Team USA selection) and downfield threat Margaret Barry.
Edina (MN)
#24 Edina heads to Rockford hoping to cap off an incredibly successful season with one pockmark. The team spent the beginning of the season buried by the Minnesota snow, but they emerged at Neuqua Knockout, earning a 5th place finish. After that, they compiled a 22-game win streak before running into Eagan in the Minnesota State quarterfinals. Eagan triumphed in the windy match, knocking out the favorites.
Don't expect this team, from one of the most competitive youth communities, to be a pushover. They have three All-State selections in Betty Stringfield, Clara Bills, and Ali Kidd. The team plays loose and aggressive. "Well, we really like to throw hucks and hammers," said Edina coach Ashley Green.
West High (UT)
The tournament presents an interesting opportunity for #25 West High. Entering as the No. 7 seed, the Utah team has a strong chance of breaking seed. They're interested in finding out how they stack up after mostly knocking heads with Utah squads all season. "There's a big dichotomy between the high school girls teams in Utah. We tend to play in lots of blowout games," said the West coaching staff. While West has dealt out their fair share of those big wins, they've struggled against #7 Lone Peak.
With no other Utah team in sight, the team will get to really test themselves. They play with the discipline and structure common for teams from the area and have some playmaking freshmen flanking Wilhelmina Graf, the team's senior star. Graf is an impressive handler and will be playing at the U20 World Championships with Team Mexico.
Madison West (WI)
Following a second place finish at Wisconsin States, Madison West is hoping to put up a strong finish after a middling season. Their 9-6 loss to Stoughton at States kept them a few points away from a state title, while a 9-3 pool play loss to Monarch at Neuqua Knockout took away Madison's chance to break seed. They finished the tournament in 12th place, matching their No. 12 seed. They reprise that role at High School National Invite and could face uphill climb in a tough pool.
North Allegheny (PA)
After losing a large senior class, North Allegheny has been developing their fresh young talent this season. While that didn't pay off to start Pennsylvania States, where the team went 0-3, they fought back in consolation play. While seniors Hannan Semon and Ayuna Uemura are two of the team's most productive players, it's really the team's speed and aggressiveness that they rely on for success.
"Offensively, we have a lot of speedy cutters who have really developed good cutting mechanics and confidence downfield," said the North Allegheny coaches. "Defensively, we rely on our intensity."
An aggressive playstyle and hungry defense is an effective way to earn upsets if things are clicking. If North Allegheny can reproduce the success they experienced in the latter half of States, they can push some of the tougher competition at the tournament.
Pool B
Nathan Hale (WA)
#5 Nathan Hale will be the lone representative of the high-powered Washington youth girls community. As the second place finisher in the state, expectations for them to perform well are very high. And those expectations are hard earned. A 13-10 loss to #3 Franklin in the State Championship game is nothing to sneeze at and neither is their 9-8 win in the semifinals over #12 Ingraham.
The team prides itself on embracing chaos, confusing other teams with their offensive rhythms and their defensive sets. "We like to mix things up and cause havoc for other teams," said Nathan Hale coach Amanda Kostic.
Their deep and athletic team is led by Ally Constantino, who has been one of the best players in the girls' division for years. Along with her sister Emma and teammates Sevonne Hirt and Liz Chrach, Hale can match up with opposing top ends or overwhelm teams with depth and fitness.
Neuqua Valley (IL)
#17 Neuqua Valley cut their teeth at tough tournaments this season before dominating at Illinois States. Their turned in fourth place showings at both Neuqua Knockout and Paidiea Cup; they finished in the same spot at last year's HSNI, so maybe four is the magic number. How about four players to watch? Allie Swiatek can do the work of four cutters, but Ally Alford, Maddie Galvin, and Tessa Kucharski all can do damage if given the opportunity.
NV has spent the year putting up competitive results against strong teams like #8 HB Woodlawn, #9 Holy Family Catholic, and #11 Paideia. Expect them to put the lessons learned to good use as the team continues their aggressive style of play that can bowl opponents over in a flurry of hucks and skies.
Eagan (MN)
It's been a very successful season for Eagan. They won Hopkins Hustle and added a State Championship with a 9-3 victory over Edina. It was an upwind/downwind game, but the comfortable margin bodes well for their ability to play under pressure and as the underdog. All-State selection Katherine Wimes, as well as All-Conference picks McKenna Miller and Channa Overland, anchor the Eagan attack and will be a big part of any upsets they register.
Knoxville (TN)
With a Terminus victory under their belt, No. 11 Knoxville could certainly outperform their seed. The Tennessee State Champions have a 9-3 win over Paideia as a pelt on their wall, and took their state title over University School of Nashville. With handlers Nettie Stanfield, Keilah Roberts, Anna Huss, and Ellie Stanfield helming their offense, Knoxville can put points on the board.
While they don't employ a ton of complexity, they do have a solid gameplan built on their skillset. The team is rich with quickness, and their handler-driven offense can blaze a trail to the end zone. If their fundamentals are tight, and cutters like Micah Roberts can deliver on their end, the team has enough grit and firepower to slip past higher seeded foes.
Pool C
Holy Family Catholic (OH)
#9 Holy Family entered the 2017 High School National Invite as the No. 1 seed and took care of business in pool play. But they suffered a shocking upset at the hands of Neuqua Valley to be eliminated in the quarterfinals. For seniors like Janey Vandergrift and Kameron Horn, it would be sweet to end their career on the other end of such an upset in the bracket.
They certainly are experienced playing against stiff competition. They've seen the likes of #7 Lone Peak, #17 Neuqua Valley, #1 Roosevelt, and #8 HB Woodlawn this season. Along the way, they've earned opportunities to grow, particularly for players like key freshmen Rebecca Monnin and Margaret Schuster. They mashed the competition at Ohio States, rarely conceding multiple goals.
Holy Family plays with great discipline and fundamentals. Coach David Fry described the team as, "Fairly conservative offense with some pretty good discipline." They take smart looks and maintain possession, controlling tempo and taking advantage of teams who simply wait for mistakes.
Lexington (MA)
#16 Lexington comes to the High School National Invite with a Massachusetts State Championship in hand and the potential to add more hardware to their 2018 haul. The club's first ever State title included a double game point win over the reigning champs, Four Rivers, after accepting a 5-1 deficit. After some mixed results from Amherst Invite and YULA Invite, it was a welcome progression.
Lexington brings a lot of depth to the field, probably the top toolkit in their arsenal, particularly on defense. "We want every point to be a grind for the oppositions offensive line," said Lexington coach Jake Cook. "We know that with our large depth, we can push as hard as we can every point which really puts pressure on opposing teams offense." A defensive unit including Mira Anderberg and Marisa Boni may get key reps, but Lexington's defense requires strong team play.
On offense, Tess Johnson (a U20 Team USA selection) and Caroline Tessy lead the way from the backfield. The Lexington offense is intelligent and position-oriented, eschewing risk for consistency. With a defense that can wear teams down, the offense can simply wait for mistakes to open up options.
Brebeuf Jesuit (IN)
It was only a weekend ago at Brebeuf was at the neighboring Illinois State Championships, where they won their pool and finished in 4th. They earned a win over a Neuqua Valley split squad, a solid victory to look back at. While they often play coed, Brebeuf Jesuit won't be an easy out.
In large part, that will be due to the play of Catherine Soto. She's already been named to All-State in Indiana and competed as a part of Indy Red. Her dynamic talents will give Brebeuf a chance in any game.
Minneapolis South (MN)
After a sixth place finish at Minnesota States, No. 10 Minneapolis South wants to get back to producing the type of results they did for most of the Minnesota season. They went undefeated in pool play at the tournament, but fell 8-6 to Hopkins in the quarterfinal round. Hopkins has proven to be a bit of a nemesis for South, which is understandable given than they are one of the best squads in the state. The same team knocked them out in the semifinals of Hopkins Hustle, by the same score.
All-Conference selections Sylvie Mercil and Anna Mulhern lead the way for Minneapolis South. Their vertical stack offense relies on handler play from Emma Mulhern and Rosie Letosfky to keep things humming. Injuries during the regular season gave them opportunities to grow their depth, as well. But the strength of Pool C offers a serious challenge for the whole roster.