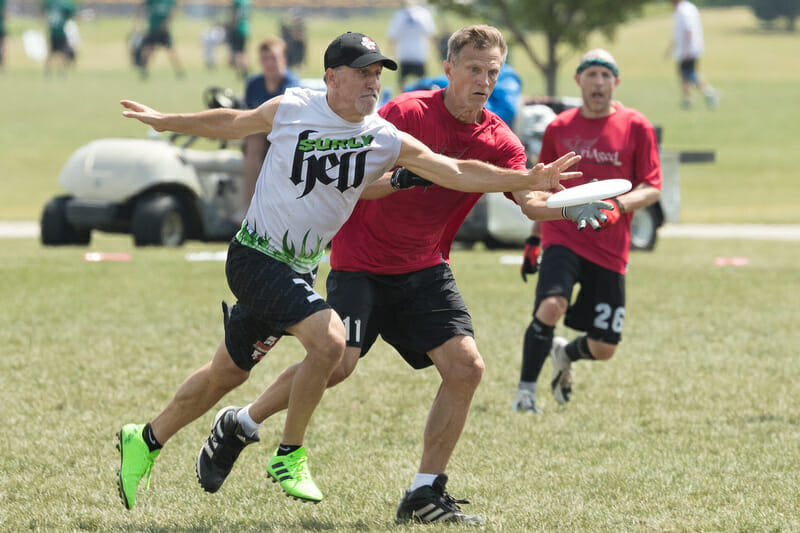 During this 2018 summer and fall season, we will publish a bite-sized weekly recap of the action across the Club Division. This will serve as a supplement to our standard tournament reporting and will offer a high-level look at the latest happenings and the biggest stories of the week.
I go through the annals of score reporter so you don't have to!
Want your tournament listed here? Submit a recap of what happened right here.
—
And we're back! After an off week last week due to WUCC, Club Update is back in your feed. While very few ranked teams participated outside of Cincinnati, we recap the various club action around the country from the past two weekends!
Also, if you missed our team's great reporting from Cincinnati last week, you can check it all out here for the women's, men's, and mixed divisions.
Women's Division
Quick Hits
Men's Division
Quick Hits
Mixed Division
Quick Hits
Master's Division
In a special section this week, here's a rundown of who took home the hardware at Masters Nationals this past weekend.
Looking Ahead
This coming weekend's main event is the TCT Select-Flight Invite! The Salt Lake City tournament is a chance for Top Select and other regionally competitive teams to go out and earn a bid for their region with a stellar performance. This is always a scrappy competitive battle filled with hungry teams ready to take a stab at the teams right above them in the lower half of Ultiworld's Power Rankings. No one is safe (ever).1
Elsewhere:
---
https://twitter.com/NOISEUltimate ↩