Rivalries and regional titles frame this year's regionals weekend in women's.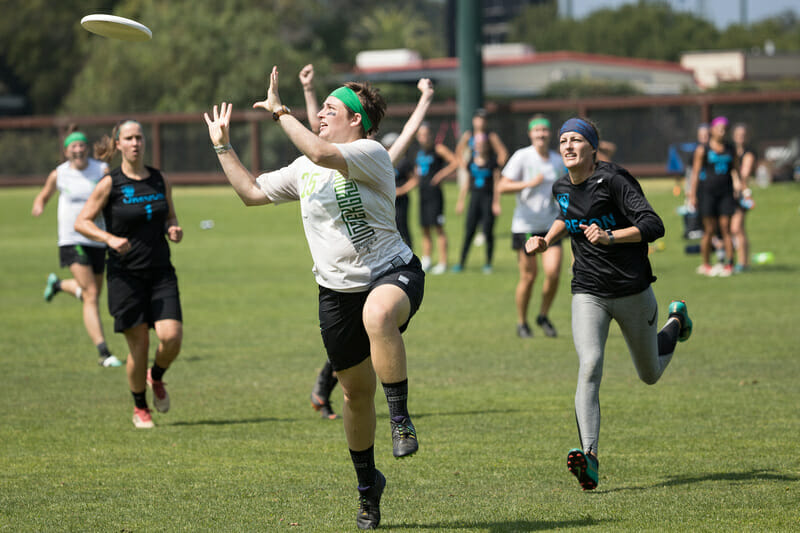 Ultiworld's coverage of the 2018 Women's Division is presented by VC Ultimate; all opinions are those of the authors. Please support the brands that make Ultiworld possible and shop at VC Ultimate!
Much of the excitement of this year's Series in the club women's division is tied up in who will win regional championships or reserved for the trial of Nationals. But there are some teams around edges, lurking in a bid to be this season's surprise. The combination of lower ranked teams showing sparks of high-level play and higher ranked teams' struggles with inconsistency adds some subtle spice to the mix of this year's regionals weekend.
Great Lakes
Competition Schedule
Location: Aurora, IL
Number of bids: 2
Excitement level: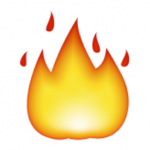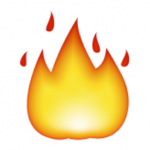 For the second season in a row, the Great Lakes Region feels like it's already wrapped up. With two bids, there's not much drama here, as #12 Columbus Rival and #11 Chicago Nemesis are heads above the rest of the clubs in the region. Where the region does provide a bit of excitement, however, is in who takes first place, and who has to settle for second.
Since Rival's second year of existence, they have won the region both years. That left Nemesis out of Nationals entirely the first time, while both qualified a year ago. Having won the region every year post-redraw before Rival came onto the scene, reclaiming the number one spot is the goal for Nemesis.
Rival comes in as the no. 1 seed, in spite of having the more up and down season of the two. Rival did have a strong showing in their last regular season tournament, though, at Elite-Select Challenge. They got an upset win over Toronto 6ixers, played Raleigh Phoenix close in semifinals, and then blew out Madison Heist in the third place game. It was a strong turnaround for a team that had been 5-9 coming into the tournament. They played with a much higher efficiency on offense than they'd shown earlier in the season, and if they can keep that up they have a great chance of winning the region for the third straight year.
Nemesis had a pretty different road to ESC. Apart from a pair of one point losses to Texas Showdown, they'd only suffered losses to teams that made quarterfinals of Nationals. They did suffer a blip against Portland Schwa in a meaningless pool play game, but otherwise had a pretty similar weekend to Rival. They lost to Phoenix in the final by the same 13-11 score that Rival posted in semis, and they beat Heist comfortably in their semifinal matchup. Just one spot separate these two teams in both the Ultiworld Power Rankings and the USAU rankings, and they both played to similar levels the last time we saw them. This regional final is as 50-50 as any in the country.
The two do provide an interesting contrast of styles, though. Nemesis has no true superstars, and relies on their roster across the board to play sound ultimate to get wins. Rival, on the other hand, has relied heavily on Sophia Knowles, who is quickly becoming one of the most exciting and talented players in the women's division. Knowles has been unplayable at times this year, and Nemesis has struggled to cope with dominant downfield players. Chicago will need their team approach to mitigate Knowles' brilliance and force her teammates to have clean solid games, if they are to take the Great Lakes back from Rival.
Mid-Atlantic
Competition Schedule
Location: Frederica, DE
Number of bids: 1
Excitement level: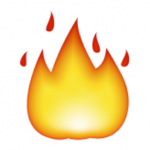 The Mid-Atlantic has been owned by #5 Washington DC Scandal since the regions were redrawn in 2012. The region has sent a second team to Nationals three since then1, but those teams combined for score a meager five wins at Nattionals. Scandal has taken first place in the region every single year while continually being a threat at the Club Championships. This year, though, they could face a challenge from within their own city. #15 Washington DC Grit has proven themselves capable of taking down some of the more established clubs in the division this year. Impressive showings at Elite-Select Invite and Pro Championships weren't enough to earn a second bid,  thanks to the team's rough start to the season, but showed their potential and built their confidence.
Grit has developed a tenacious D-line with a strong enough offense the other way to consistently get breaks. Lukiih Cuan and Kaitlin Trenerry have both had impressive seasons for the defensive unit, but they'll have to play their best ultimate of the season if they're to steal a bid. Their offense isn't necessarily a weakness, but they are susceptible to getting broken themselves, sometimes struggling to convert red zone chances into goals.
Grit is a team that has the look of a Nationals team. Had they not attended Boston Invite, where they gained no positive results in the beginning of the season, Grit would have finished 14th and earned a second bid for the region. So they're capable of playing Nationals-level ultimate, and they've done so at their last two tournaments, but their real problem now is how well Scandal is playing.
Scandal has progressively gotten better throughout the season. They had a lot of new faces to work into the system and that led to some early growing pains. But players like Lindsay Soo, Laurel Oldershaw, and Lauren Allen have become key cogs for the team and they all had strong individual performances at Pro Championships.
That weekend culminated in a final appearance for Scandal, where they took half against Boston Brute Squad. They're playing their best ultimate of the season right now, and look like they could be challengers for a semifinal spot at Nationals. Grit has had a great season. They're a team to watch for the next couple of seasons if they're able to keep their roster together. And it's not beyond possibility that they provide a shock if Scandal has a poor game in the final, but this doesn't look like a Scandal team that is susceptible to forfeiting their stranglehold on the region.
North Central
Competition Schedule
Location: Blaine, MN
Number of bids: 2
Excitement level: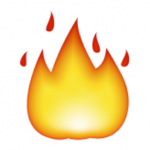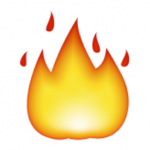 For the second straight season, the North Central's top two teams did their work in the regular season, bringing home a pair of slots at the Club Championships. That means that, after years of #13 Madison Heist ending #14 Minneapolis Pop's season, they will both be favored to advance to Nationals once again. 
The setup takes some of the fire out of both the region and the rivalry. The drama of this tournament is centered around the regional championship, which Pop has been unable to wrench away from Heist. The two have not played each other yet, and despite plenty of common opponents, it's tough to make one the favorite. Heist was 2-7 against common opponents, compared to Pop's 2-9; both got wins over Rival and Showdown. They even went so far as to beat Showdown by the same margin and both lose to Rival the other time they matched up. With such similar resumes, it's no wonder the pair are back-to-back in the Power Rankings, with Heist's narrow victory over Grit at the Pro Championships perhaps the difference-maker.
The oddsmakers side with Madison for two big reasons: they have dominated this matchup historically, and they have Robyn Wiseman. While Heist has been very inconsistent this season, Wiseman is an unmatched playmaker in region. Austin Prucha, Rose Glinka, and Amelia Cuarenta are the core cutters for Heist; Cuarenta is perennially underrated as one of the most effective goal scorers in the division. Handlers Jean Huang and Maggie Walker, when playing well, give this team a lot more personnel flexibility, with the throwing ability to hurt defenses.
Pop is counting on that inconsistency to expose an opportunity. Chip Chang anchors from the backfield, but the team has a pretty varied cast of contributors, including veteren cutters Courtney Kiesow, Becca Ludford, and Biz Cook, supported by youngsters Emma Piorier and Kayla Blanek. Pop's depth is valuable for them and should give them the ability to capitalize on Heist's slip-ups, while Cook's defensive capabilities make her the team's best bet to generate turns against Madison, whether she's deployed on a handler or cutter.
The most likely team to provide a surprise is, as has been the case for the past few seasons, Kansas City Wicked. They began the season 13-0 against mostly Classic and Select teams before going 2-3 at Select-Flight Invite. But they were competitive against the likes of Rival and 6ixers, falling by similar margins as Pop and Heist. Wicked might be a greater hurdle to the favorites than it might appear on paper; Pop is burdened with playing them in the final pool play round on Saturday, a poor prize for the no. 1 seed. Wicked gave it a go last year, losing that pool play game 13-10 before getting mashed in their semifinal against Heist. But an upset would push Heist and Pop onto the same side of the bracket and set up a thrilling game to go.
Northeast
Competition Schedule
Location: Devens, MA
Number of bids: 2
Excitement level: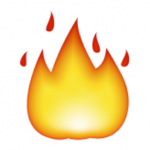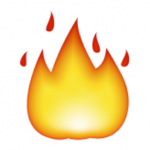 Devens once again plays host to a tournament that has more good teams than desirable prizes, meaning someone is going home empty handed. Like in 2017, the same four teams enter as the top four seeds, in the same order, with the same number of bids available to them. #1 Boston Brute Squad is a heavyweight with few weaknesses. The remaining three teams all believe they can claim the second bid to Nationals.
The top contender is #8 Toronto 6ixers, a preseason darling who hasn't turned the corner, but has shown some potential. We've learned not to over-value their double game point matchup at WUCC with Brute Squad, but probably should focus more on their wins over strong competition ranked below them. While they were shorthanded at the Pro Championships when they took bad losses to Boston and Scandal, it's definitely creating the impression that the 6ixers are a good to take care of business until they face off with the top ranked teams. That makes sense considering how many young players they have playing significant roles.
Next in line are #21 New York Bent and #22 Boston Siege. While Bent has some Nationals appearances in their lineage, both teams have been not only knocking on the door, but cupping their hands to the glass to peer inside. They'll need a lot more than wistful looks to conquer one of the bid-earners; both will have to break trend from checkered performances at Regionals. One of Siege or Bent has lost in the game to go to conclude each of the past four seasons, and lost to one another in the game-to-go-to-the-game-to-go for two seasons running. Bent's 2014 collapse against Ottawa Capitals, in which they conceded four straight to miss Nationals after beating Caps in pool play, is the stuff of NE Regionals legend.
There's enough firepower on either roster for them to exorcise the ghosts of their pasts. Bent has wins over Siege and Heist this season. They're dangerous when the deep game is connecting. The young Boston squad has wins over Bent–they've split the season series 1-1– and Grit, but their other best result is a competitive loss to Scandal. Siege has a lot to prove, and getting past Bent would be nice, but they have to have eyes on toppling 6ixers.
Brute Squad will remain the favorite to win a fifth straight Northeast Regional title in the women's division. 6ixers may have talent and gave a somewhat lax Boston team run at Club Worlds, but they have yet to demonstrate they can really stand the heat against elite competition. They also hold the cards with a clear path to the final and good odds of being ahead in the final, with their trailing opponent knowing they probably have a game to play that will define their postseason.
Northwest
Competition Schedule
Location: Tacoma, WA
Number of bids: 3
Excitement level: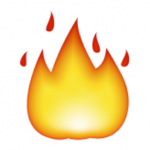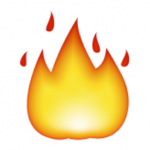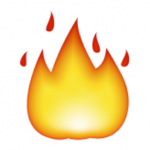 The Northwest is the spiciest region in the division. With four teams that made Nationals a year ago, and just three bids to go around, a major club is going to be left out.
It is all but guaranteed the odd team out won't be #3 Seattle Riot, however. It's been a while since we've seen them at a major national tournament. Since they won a world championship back in July, they've attended only the Bay Area Invite, where they did suffer an upset loss to #10 Vancouver Traffic. They were without Player of the Year candidate Alyssa Weatherford in that game, as well as Claire Trop, and when the two played again at Sectionals, Riot won handily. It would be stunning to see Riot not win the region, and it is impossible to conceive them missing out on Nationals entirely.
Beyond the region's reigning dynasty, though, there is a lot up in the air. Traffic is the odds on favorite to take second place, and they've been the number two team in the region for nearly as long as Riot has been the number one. But they've had a down year, and they've lost to one of the two teams seeded immediately below them, and played a close, 12-10 game with the other. Traffic is still the most talented team in the region behind Riot, with players like Catherine Hui, Rachel Moens, and Laura Mason. But they've already proven themselves capable of losing to the teams they need to beat to hang onto their bid.
#18 Portland Schwa and #19 Seattle Underground are those next two teams, with Underground being the team to claim a 15-11 win over Traffic at the Bay Area Invite. Even with Underground's win, and Schwa's close defeat to Traffic, these two clubs are still likely to face each other in the game to go. That's still an awfully enticing game to go matchup if it does play out that way, though. Schwa has made Nationals every year since 2012, and Underground has made it three times in that same stretch. The two have also played three times already this season, with Underground winning two. The goal difference across those games, though, is just two, so if these teams do play in the game to go, it's likely to come down to the final couple of points.
It's unlikely that any of the teams beyond those four will be able to disrupt them. Vancouver Sneaky House Hippos are 0-2 against Underground, who they'll play in pool play, and Salt Lake City Elevate are 0-1 against Schwa. But with three bids for four teams who all have legitimate expectations of making Nationals, the Northwest provides plenty of intrigue anyway.
South Central
Competition Schedule
Location: Denver, CO
Number of bids: 1
Excitement level: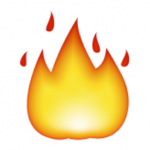 It's been a little under a year since Showdown beat Molly Brown at Regionals in 2017. This surprise victory reinvigorated the rivalry between the two teams. With just one game, it seemed like the future of the South Central would be these two juggernauts locking heads for years to come. Unfortunately, in 2018, #16 Texas Showdown has simply struggled to match the expectations that they set last season. There still is a chance that Showdown could catch Molly Brown at the perfect time but this region will likely go according to seed. 
Showdown's woes began in the preseason, with the loss of players like Julie Malacek, Katey Forth, and Michelle Arceneaux. Showdown has always been a deep team but losing some of their best players from last season created a void they could not fill. Their handlers core has started to gel better as the season has developed, but it is not quite as threatening as it was in 2017. The squad could not hold onto a bid this season, and that's deeply unsettling for a team that will have to overcome a driven Molly Brown squad if they want to book tickets to San Diego.
#4 Denver Molly Brown has continued to gain young talent in 2018 and are incredibly driven, even with the heartbreaking injuries that have cropped up throughout their season. The addition of players like Kiera Lindgren, Alika Johnston, and Allysha Dixon has definitely helped ease the burden for Molly Brown's core rotation. Still, this season has taught us that Molly Brown's title hopes predominantly reside in the performance of players like Claire Chastain, Liza Minor, and Paige Applegate. Even when the team is at their peak, they have struggled at times to overcome their competition in the top four. Luckily for them, Showdown likely won't be playing at a level that can challenge Molly Brown like they did last year. Barring a dramatic collapse, Molly Brown has this region sown shut. 
Nipping at the heels of Showdown and Molly Brown are two younger Colorado teams, #24 Denver Small Batch and Colorado Jackwagon. Small Batch has had a fairly successful season this year but struggled immensely against the stiffer competition at the Elite-Select Challenge. If they want a chance against Showdown or Molly Brown, they'll need to show that they're stronger than their regular season results. Jackwagon's roster is largely made up of the same Colorado Kali players that made it to the final at the College Championships this year. The club season seems to have quieted them, though, and they haven't seen the same success as they found in May. There's a chance that they could bring it together by Regionals, but it's more likely that the team will need a few more years to realize the full extent of their talent.
Southeast
Competition Schedule
Location: Bradenton, FL
Number of bids: 2
Excitement level: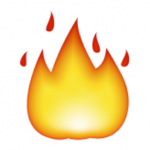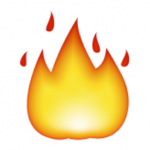 It's a perfect fit: two top 10 teams, two bids to Nationals. And while there have been competitive challengers in past years, no other team in the region has made a statement to earn that type of praise this year. Everything is lined for another matchup between eternal rivals, Phoenix and Atlanta, in the final, as it has been in every year of the Southeast Region's existence.
And in every one of those finals since 2013, Ozone won. As the no. 1 seed, #9 Atlanta Ozone has ample opportunity to extend their streak. But #6 Raleigh Phoenix has had an impressive season and will provide an imposing foil to the reigning semifinalists. The Southeast showdown looms.
If Atlanta wants to remain on top, they'll have to answer Jenny Wei. The Phoenix cutter has been hotter than the flames of the legendary bird, an unrelenting offensive force. Nobody in the deep space is safe from winding up on one of her posters. But the throwing prowess has blossomed an opened up a lot of options for her. Along with Jessi Jones and Ashley Powell steering the ship, Wei acts as the cannons on the bow. The team's young additions have been proven eager and athletic.
Atlanta has the talent to go toe to toe. In fact, their ability has earned them wins when their execution has failed them. Their battles with injuries this season have been troublesome, and who shows up for Ozone healthy and ready to go remains to be seen. But the sum total is deep, with a balance of experience, athleticism, and skill. Despite that, they've struggled in the few big games they've played this season, and with minimal reps as a full unit, Ozone will have to figure it out quickly.
Southwest
Competition Schedule
Location: Tracy, CA
Number of bids: 3
Excitement level: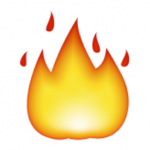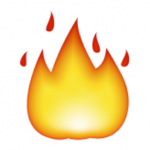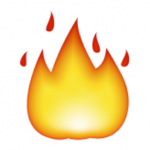 This season went about as perfectly as the Southwest could hope. #2 San Francisco Fury continued to excel at the highest level, #7 San Francisco Nightlock firmly proved that they are among the top ten teams in the nation, and #17 San Diego Wildfire did all they had to do to lock up a third bid. In a year where Nationals is in-region, the luxury of three bids will not go unnoticed. 
Wildfire has to be particularly pleased with how 2018 has gone, as the team missed out on Nationals in 2017 after a disappointing regular season. With a renewed purpose and a revamped roster to match, Wildfire has to feel relieved that they don't have to go through Fury or Nightlock to earn a spot at Nationals. The team has been bolstered by the presence of Lindsay Lang in the backfield and breakout star Ronnie Eder cutting downfield. Those two, combined with defensive talents like Kristen Pojunis and Dena Elimelech, have primed Wildfire for a deep run at Regionals.
That doesn't mean Wildfire's road will be easy. To avoid watching Nationals from the sidelines in their hometown San Diego, they'll have to beat out #25 Oakland LOL. While LOL hasn't really had any dramatic regular season wins that would signify that they could steal a bid, they only ever bring out a full roster in the post-season, and the late addition of Laura Bitterman is sure to help the squad if and when they face Wildfire. LOL's experience is their strength, and having their full roster for Regionals might just be all they need. 
Between LOL, Fury, and Nightlock, the cream of the Bay Area's crop is well represented at Regionals. While Nightlock and Fury may not join LOL in struggling for a bid, they'll have their own set of problems. Fury is the obvious favorite to take the top bid, but the Southwest Region has never been stronger. And yet, even as their competition grows stronger, Fury always seems to be one step ahead. The young talent on their roster, like Kirstin Johnson and Amel Awadelkarim, have fit in well with the squad, and the team is obviously happy to have Sarah Griffith added to their ranks. Their toughest game will likely still be against Nightlock, but it'd be wrong to disregard the chance that LOL and Wildfire could cause a little panic under the right circumstances. Their worst case scenario is dropping one game. It'd take a complete meltdown for them to drop two. Fury making Nationals is about the safest pick you can make this weekend.
Nightlock has to feel good about their chances of making Nationals, too. The team has consistently been the second best team in the region and 2018 looks to be no different. The question is, are they content with coming in second? Nightlock hasn't really shown the fortitude to beat Fury or the other teams at their level but the talent is there this year. Audrey Lyman, Iris Leung, and Adrienne Lemberger have all had standout games where they flipped the switch when the team needed a big play to bring up the energy. Their close games against Riot and Scandal this season have shown that the possibility of challenging Fury is there, even if the odds are against them. For too long Nightlock has been seen as a younger roster full of talent. This year the team is filled with returners and veteran talents. They have to be thinking that they're close to unlocking the next level.
---
Pittsburgh Hot Metal in 2012, Philadelphia Green Means Go in 2014 and 2016 ↩