The Seattle Sockeyes could become a thing.
The Mailbag is now for subscribers only. That's going to do a few things: it will keep me committed to writing it every week. It will reward subscribers with a weekly column they can count on (and we have more weekly content rolling out soon!). And it will allow us to offer, every week, a free one-month Mini subscription for the best email or comment we get and publish in the Mailbag. If you're already a subscriber, you get a free extra month (or a discount). If you're not, you can come in and check out the benefits.
You can email me anytime at [email protected] with questions, comments, ideas — whatever you've got.
Q: Let's say you're given carte blanche to redraw regional boundaries for the college and club divisions. You want to prioritize balance and excitement, while keeping the same total number of regions and making travel reasonable. What do your maps look like?
– Pat S.
A: Since it's the club season, I'm only going to focus on club, but remind me to do this exercise again during the college season.
First of all, here is the existing regional map: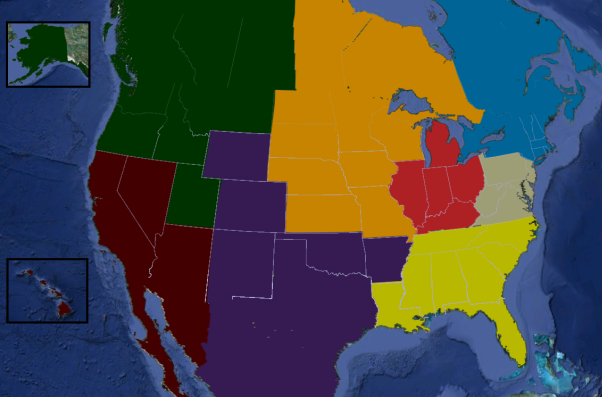 These have been the regions since the redraw in 2012. It's what we know. Not much to say. These regions are fine, if not spectacular. I appreciate that it uses state lines and doesn't do weird things like the map used to do like split California in half and make San Francisco teams play Seattle during Regionals.
Now, after much consideration, here is my map: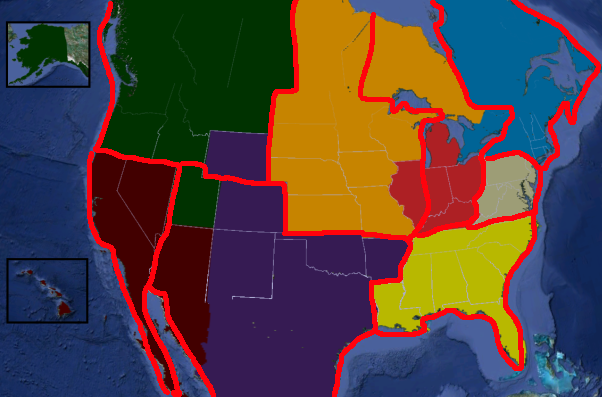 Here are my regional redraws. I changed some names too: the regions are now called the Northwest, West, Southwest, North Central, Great Lakes, Southeast, Mid-Atlantic, and Northeast.
Mailbag: Redrawing Club Regions, Best Statistics, NHL's Seattle Sockeyes? is only available to Ultiworld Subscribers
Already have a subscription? Log in
Whether you visit Ultiworld for our reporting, our podcasts, or our video coverage, you can help us continue to provide high quality content with a subscription. By becoming a subscriber, not only do you receive benefits like exclusive articles and full article RSS feeds, you also help fund all of Ultiworld's coverage in general. We appreciate your support!