What a start to the season!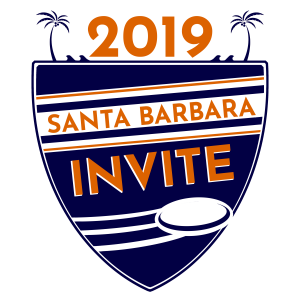 Ultiworld's 2019 college coverage is presented by Spin Ultimate; all opinions are those of the authors. Please support the brands that make Ultiworld possible and shop at Spin Ultimate!
With beautiful weather and upsets galore, Santa Barbara Invite offered plenty of intrigue on Saturday. As a result, the bottom half of the bracket is stacked and we will likely see top-seeded Washington take on #2 seed Cal Poly SLO in the quarterfinals.
Pool A
In the most exciting game of the day, USC Lockdown upset the Washington Sundodgers 13-12 in a spirited double game point nailbiter. Each team was missing a star player–USC's Sam Cook is attending a wedding and UW's Derek Mourad tweaked his hamstring earlier in the day–but this game did not lack for fireworks. Back and forth big plays–neither team managed more than a single break lead at any point–set up a wild final point. Multiple times, it appeared that the point had finished, as UW's Jake Steen had a monster sky in a pack called for a dangerous play and Lucas Chen was called out of bounds on a tight upline. USC made the most of their many chances and was able to work mostly through Hill Balliet, Wyatt Paul, and Dave Sealand to put the game away.
Pool B
Cal Poly SLO was easily the class of the pool. Despite battling some injuries, SLOCORE did not give up more than eight points in a game and looked every bit the favorite we expected them to be coming into the tournament.
UT-Dallas and Western Washington Dirt both showed flashes of excellence and could pull off upsets in pre-quarters against Stanford and Santa Barbara, respectively, and will use this weekend as a starting point to develop into more consistent teams. Dirt played with the trademark energy and intensity of their new coach, Kelly Johnson, while UT-Dallas came well prepared to try a variety of offensive sets and personnel groupings to see what is most effective for them moving forward. They had a great start with a 3-1 showing today while spreading out playing time and bringing some Texas swagger to the fields, break cowboy hat and all.
Pool C
Victoria stole the show and went undefeated on the day. They came from behind to beat UCSB in the first game of the day, then rattled off a 3-0 run to close their game against Stanford. Devon Thomson and Dawson Pasin calmly ran their offense, and when given an opportunity, their D-line was usually able to convert. UVic is already playing like a confident team at the start of the season.
Host team UC Santa Barbara also impressed, outperforming expectations even without Max de Visser this weekend. Black Tide stayed close to Victoria and was able to upset Stanford in the last round of the day. Robby Odum stood out for Tide, both as a release valve on offense and as a stingy defender (notably, he had a game-clinching Callahan over UConn).
Stanford took two upset losses on the chin today and did not look as polished as some of the teams they faced, but they do have the talent necessary to regroup and make a bracket run on Sunday.
UConn, who missed a lot of practice time and fall tournaments because of weather cancellations, did not look competitive for much of the day, but they did play to a one-point loss to UVic before getting crushed 13-5 by #19 seed UCSD.
Pool D
BYU flat out looked like the best team at this tournament as they finished their SBI competition with a 6-0 record with each of their wins coming by at least three points for an aggregate score of 78-47. Their offense was all but unstoppable (they gave up only four breaks all weekend), and their energy was unmatched. BYU looks well-practiced and deep, and they got good contributions from Jordan Kerr, Braden Eberhard, and Luke Yorgason.'
#20 seed UBC upset Colorado State to take second in the pool (and earn a bye into quarters in BYU's place). The Thunderbirds have really solid fundamentals and are able to outwork their opponents to earn wins.
CSU still looks like a team finding its footing. Hibida has some impressive athletes and a solid system in place, per usual, but they have work to do to be able to put together a comfortable win against a quality opponent.
Sunday Bracket