Revolver's new head coach has been on the sidelines for six seasons as an athletic trainer. Now, Molica Anderson takes the reins.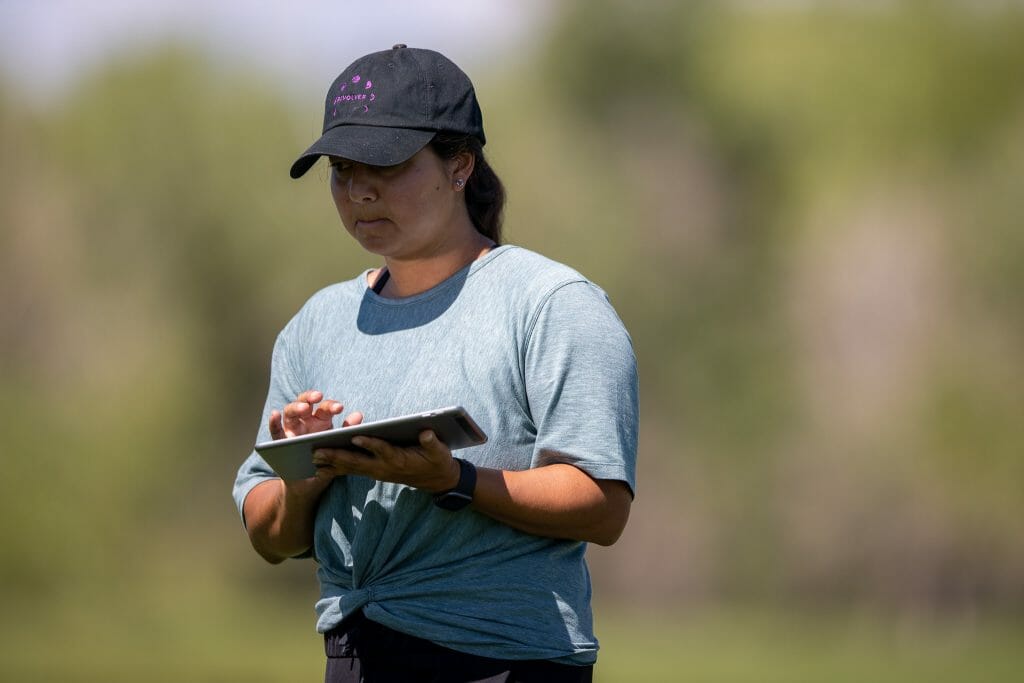 Lost in all the 2019 men's division preseason hype — the annual drama of bid predictions, the dissolution of teams in the midwest, a talent surge in New York and Chicago, a potential decline in San Francisco — was an unheralded and understated, and yet definitely momentous, summit of sorts. During warmups before the first round of pool play at Pro-Elite Challenge, Atlanta Chain Lightning coach Miranda Roth Knowles strolled thirty yards down the sideline to greet and introduce herself to her counterpart from San Francisco Revolver, first-year head coach Molica Anderson. Anderson looked up from her tablet computer, smiled, and shook Roth Knowles' hand.
The exchange lasted no more than thirty seconds. Roth Knowles went back to her command post, and Anderson turned her attention once more to the screen of her tablet. There was no fanfare; at 7:40 in the morning there weren't even any fans. But that handshake and those few words represented an exceptional moment: for the first time at the elite level of men's division ultimate, teams headed by female coaches would square off.
Anderson appreciated the welcome. "She came and introduced herself and I'm like, 'I'm a fan! I look to you.'"
A New Phase In San Francisco: Molica Anderson Takes Revolver's Top Job is only available to Ultiworld Subscribers
Already have a subscription? Log in
Whether you visit Ultiworld for our reporting, our podcasts, or our video coverage, you can help us continue to provide high quality content with a subscription. By becoming a subscriber, not only do you receive benefits like exclusive articles and full article RSS feeds, you also help fund all of Ultiworld's coverage in general. We appreciate your support!