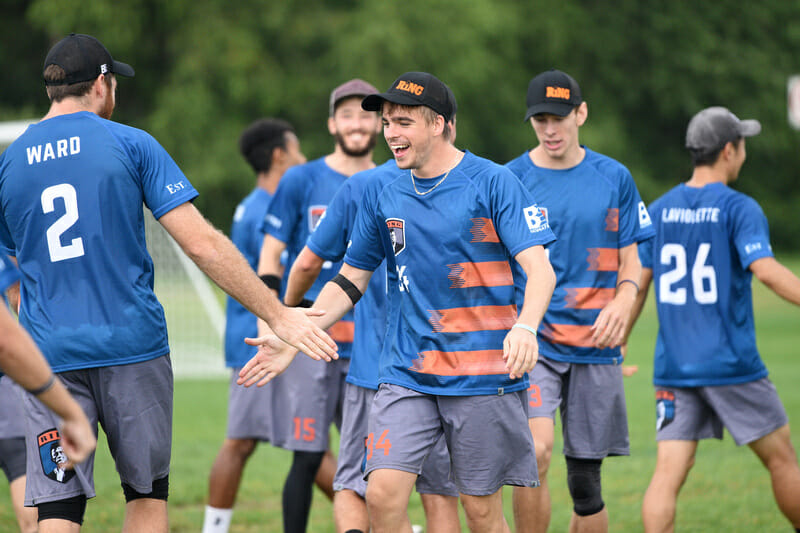 With the US Open fading fast in the rearview mirror, it's worth one last backward glance at some of the tournament's less heralded developments.
Revolver Lying Low
Okay, what's going on with Revolver? As has been noted elsewhere, they have now failed to make semifinals in two straight tournaments for the first time in more than ten years. It's a jarring development. Even if they didn't come into the season as a heavy favorite to win the 2019 title, the talent on their roster, not to mention the championship experience so many of their players bring with them, suggests a team that can do better than a seventh-place finish at the US Open.
Notes From The US Open Men's Division: Revolver, All Tournament D-Line, Jersey Watch is only available to Ultiworld Subscribers
Already have a subscription? Log in
Whether you visit Ultiworld for our reporting, our podcasts, or our video coverage, you can help us continue to provide high quality content with a subscription. By becoming a subscriber, not only do you receive benefits like exclusive articles and full article RSS feeds, you also help fund all of Ultiworld's coverage in general. We appreciate your support!