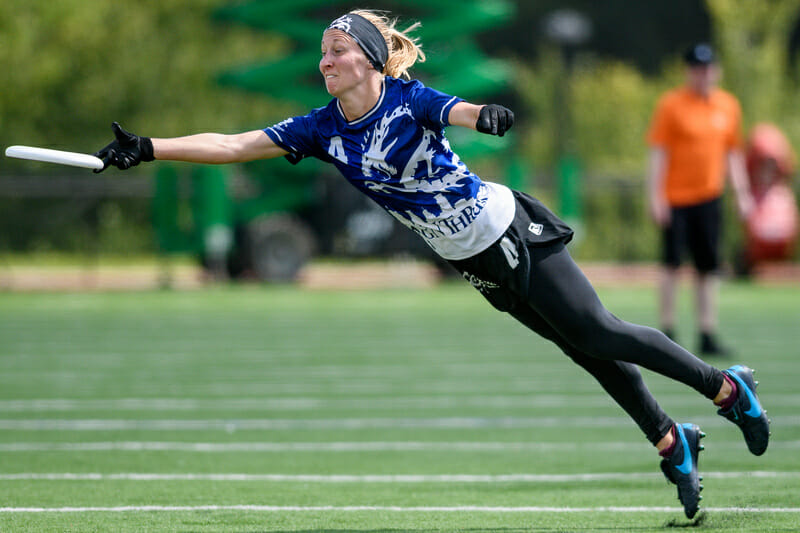 Ultiworld's reporting on the Club Mixed division is presented by Universe Point cleats. All opinions are those of the authors. Please support the brands that make Ultiworld possible and shop at Universe Point!
Pool B Preview — Pool C Preview — Pool D Preview — Competition Schedule
Drag'N Thrust is an imposing #1 overall seed leading off Pool A that will face a bevy of teams that have had their moments this year. BFG took down Mixtape in August, Public Enemy had as impressive a Regionals performance as any team in the country, and even Cocktails, with just one win against the Nationals field, is coming into Nationals fresh off of an undefeated Regionals run. Although none of the teams likely have the chops to take down Drag'N, the winner of both the US Open and Pro Championships, they will battle it out for the two spots in prequarters.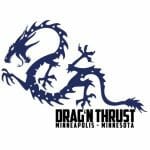 Minneapolis Drag'N Thrust
Seeding: Overall No. 1, A1
Power Ranking: #1
Overall 2019 Record: 25-2
Against the Nationals Field: 10-1
Against the Pool: N/A
#1 seed Drag'N Thrust has not lost a single game since dropping games to Boise Lochsa and Boston Slow White at the Colorado Cup in July. In a streaky, sloppy US Open final against a short-handed Mixtape, Drag'N rallied back from a 5-0 hole on the back of their athletic, star-studded D-line and went on to rattle off five straight goals of their own before eventually winning on double game point. Since that exciting matchup, none of their games have even felt particularly close. Drag'N rolled through the Pro Championships, scoring the first four points in the final against Philadelphia AMP and never looking back. Their regionals game against Madison NOISE, a perennial regional rival, looked tight at half, but Drag'n ended up closing out the game 13-9 in comfortable fashion.
Roster additions Becca Ludford and Leo Sovell-Fernandez have had spectacular performances this year. Sovell-Fernandez has displayed consistent, confident precision well beyond his 19 years at the center handler position, and Ludford, a transplant from Minneapolis Pop (and formerly Boston Brute Squad), has been a constant threat downfield. New additions Claire Thallon and Logan Weiss, both Carleton alums, have also made an immediate impact on both sides of the disc. Meanwhile Drag'N vets like Brian Schoenrock, Erika Baken, and Sarah Meckstroth have been as dominant as ever.
The primary challenge for Drag'N will be not to get complacent. Captain Brett Sullivan stated that during pool play, Drag'N will have to "play their best, give it their all every point, run their systems, and lift each other up" during every game. Drag'N will have to continue to resist the urge to coast. They have not yet faced a full-strength Mixtape and cannot expect to go up 4-0 on AMP off of drops and turfed throws as they did at the Pro Championships. But as long as they are as focused and precise as they were during the regular season, Drag'N Thrust should be the team to beat at Nationals.
Likely Ceiling: National Champions
Likely Floor: Semifinals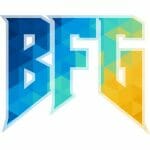 Seattle BFG
Seeding: Overall No. 8, A2
Power Ranking: #9
Overall 2019 Record: 20-8
Against the Nationals Field: 5-5
Against the Pool: 2-0 v. Public Enemy
#8 seed BFG has had an up-and-down season. After losing several key players to crosstown rival Seattle Mixtape, both during the 2018 season and after, BFG has had to reestablish its identity. This has entailed a considerable amount of reliance on their standout backfield, comprised primarily of returners. Julia Bladin, in particular, was impressive all season long, picking apart defenses with lightning-fast give go moves, keeping possessions alive when downfield options were sparse.
After achieving mixed results in early season tournaments, losing in prequarters to Love Tractor at the Colorado Cup, and taking seventh place at the US Open, BFG was seemingly on an upward trend, with an undefeated weekend at Northwest Fruit Bowl, a hometown tournament hosted by Seattle Birdfruit. BFG capped off Fruit Bowl, the team's final regular season tournament, with a 13-11 win against Mixtape, coming back after trailing 7-5 with a clean, efficient second half. But that path veered at the Northwest Regional Championship. After a loss in the crossover game to Montana MOONDOG, BFG barely edged by Seattle Lights Out in the quarterfinals, only to be blown out 15-8 by Mixtape in the semis. The team then had to fight through the backdoor bracket, winning a tough game-to-go against Boise Lochsa.
Despite their tepid performance at Regionals, BFG seems to be coming into Nationals trending up. They have beaten pool opponent Public Enemy twice this year, and have performed well against Drag'N Thrust in past years, albeit with a different roster. If BFG's new roster members can step up and perform on the national stage, BFG should be primed to make a run deep into the championship bracket.
Likely Ceiling: Semifinals
Likely Floor: Prequarters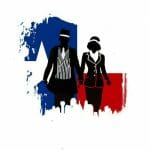 Dallas Public Enemy
Seeding: Overall No. 12, A3
Power Ranking: #10
Overall 2019 Record: 21-7
Against the Nationals Field: 2-4
Against the Pool: 0-2 v. BFG
After falling to Fort Collins shame last year at the one-bid South Central Regional Championships, #12 seed Public Enemy came into the 2019 season with a heavily revamped roster, ready to return to the national stage. Notable among their 11 new roster additions is long-time men's division gunslinger Brandon Malecek, whose big throws should prove a valuable addition to Public Enemy's athletic, high-flying offense in San Diego.
Public Enemy was one of the huge surprises of the season so far. They took fourth at a competitive Northwest Fruit Bowl, placing only behind BFG, Mixtape, and, after a tight 11-10 loss in the third-place game, Iowa's CLX. Even more impressive was Public Enemy's performance at the South Central Regional Championship. After cruising through pool play, Public Enemy stunned Love Tractor with a 13-9 win in a windy Saturday afternoon semifinal. In the final on Sunday, the team took down shame., the region's clear favorite, in dominant fashion, taking the first half 7-1, and closing strong.
Despite their revamped roster and recent successes, Public Enemy faces some tough competition in pool A. The last time they beat #1 seed Drag'n Thrust was at 2017 Nationals in Sarasota, in consolation play. While they have not yet seen Drag'N this year, the athleticism and consistency of the Drag'N D-line should challenge Public Enemy's trigger-happy offense. BFG has also been a bad matchup. Public Enemy faced BFG twice at Fruit Bowl, their last tournament of the regular season, and lost twice. Columbus Cocktails is also an unknown quantity, as Public Enemy has not faced them this year.
While they have a definite shot at making the championship bracket, Public Enemy will need to continue to find their Regionals magic if they want to make it far against Nationals' stiffer competition.
Likely Ceiling: Quarterfinals
Likely Floor: Done on day one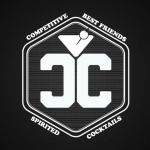 Columbus Cocktails
Seeding: Overall No. 13, A4
Power Ranking: #16
Overall 2019 Record: 26-11
Against the Nationals Field: 1-4
Against the Pool: N/A
#13 seed Columbus Cocktails heads to San Diego after qualifying for their second consecutive (and second ever) Club Championships. Cocktails has faced enormous roster turnover in 2019, with 14 additions and 10 departures, including U24 team USA phenom Sadie Jezierski. Making the most of their new pieces has taken up a large part of Cocktails' 2019 season.
The early season certainly came with growing pains, including a 7th place finish at the Colorado Cup and an 8th place finish at the Elite-Select Challenge. Fortunately, like much of Pool A, Cocktails enters Nationals on the upswing. The Great Lakes Regional Championship was the team's first undefeated tournament of the year, and the final, a 13-8 victory over Ann Arbor Hybrid, was never particularly close, and featured particularly strong showings from Emily Barrett and standout rookie Jordan O'Neill. That said, Columbus Cocktails is still untested against any of the other teams in Pool A. In fact, their win against Polar Bears at the Elite-Select Challenge is their only one against the field. Their other encounters with Nationals competition include three losses to Mischief and one particularly concerning loss to Mixtape, in which, when their hucks weren't connecting, Cocktails had a hard time gaining any yards at all.
While Cocktails has certainly looked clean recently, their early-season results against higher levels of competition are clearly cause for concern. Pool A should present both an opportunity and a challenge for Cocktails. If the team is off its game, they might find themselves out of contention on day one. But if their deep throws and athletic cutters are connecting, Columbus Cocktails could have some exciting upset potential.
Likely Ceiling: Prequarters
Likely Floor: Done on day one