Three powerhouse programs and a MOONDOG!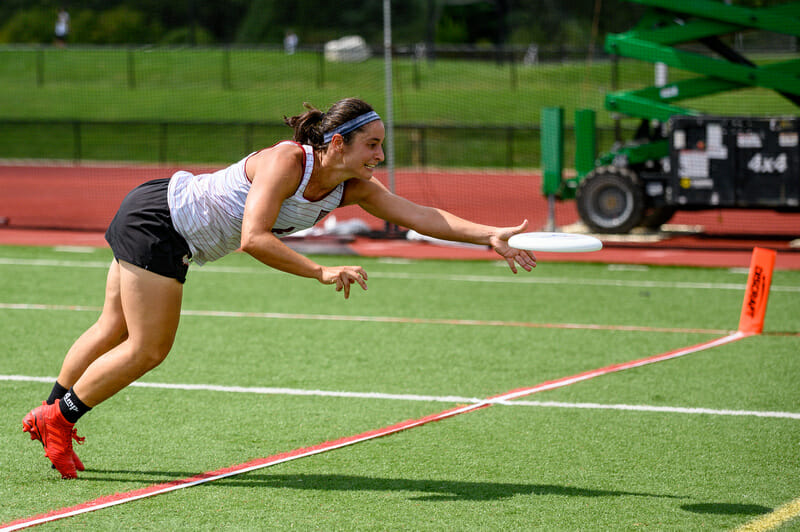 Ultiworld's reporting on the Club Mixed division is presented by Universe Point cleats. All opinions are those of the authors. Please support the brands that make Ultiworld possible and shop at Universe Point!
Pool A Preview — Pool B Preview — Pool D Preview — Competition Schedule
Pool C has the potential for the wildest results in San Diego, with last year's champions, a semifinalist from 2018, another traditional mixed division powerhouse, and one of the biggest surprises from the season all together in the same group. No team in this pool will be a pushover, and the first round will set the tone for what should be a tightly contested group of games. With a long break between the first and second games, AMP, Mischief, Snake Country, and MOONDOG all have the chance to make adjustments and get the drop on their competition on Thursday.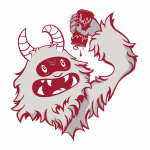 Philadelphia AMP
Seeding: Overall No. 3, C1
Power Ranking: #2
Overall 2019 Record: 23-3
Against the Nationals Field: 10-3
Against the Pool: 3-1
Stop me if you've heard this before, but Philadelphia AMP comes into Nationals with a real shot at winning the championship. After coming agonizingly close in 2017, AMP made true on their potential with a run to the title in 2018. This year, despite the departures of a few big names, AMP looks as good as ever. This is a fast and athletic team from top to bottom, with no obvious weaknesses. Anna Thompson is back to full strength after an injury-riddled 2018 and looks as good as ever. The firepower doesn't end with her, though. Sean Mott is having yet another stellar year in the handler spot, and Raha Mozaffari continues to amaze year after year on both the offensive and defensive ends. The list, truly, goes on. The defending champs will be at full strength this weekend, which spells trouble for the rest of the field.
AMP comes in to San Diego knowing quite a bit about their poolmates. With three victories over Boston Snake Country over the course of the season, including two at the Pro Championships, AMP might have the Snakes' number, but the Philadelphia team can be prone to surprising bouts of inconsistency. San Francisco Mischief own one of those three victories over AMP this year, a big 15-10 win at the US Open back in August. Maintaining that mental edge is tricky for any team, and it remains to be seen which version of AMP will show up. Will we see the well-oiled machine that put together three good wins over a semifinalist from last year? Or will it be the team which inexplicably misses easy resets, as they did in their loss to Minneapolis Drag'n Thrust at the Pro Championships? Expect the former, but don't be shocked if the latter makes a brief appearance.
Likely Ceiling: National Champions
Likely Floor: Semifinals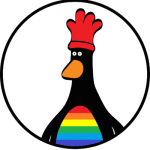 San Francisco Mischief
Seeding: Overall No. 6, C2
Power Ranking: #8
Overall 2019 Record: 14-9
Against the Nationals Field: 4-7
Against the Pool: 1-1
San Francisco Mischief is a fixture at Nationals and always a team to keep an eye on given the wealth of talent in the Bay Area. After a quarterfinals exit at Nationals last year, many of us were wondering if the team would ever put together another dominant run. This could be the year it turns around. The San Francisco squad picked up Lexi Zalk for this year: adding one of the most dominant cutters in the division to their existing mix of handlers can only mean good things. Fellow newcomer Ethan Falat made his presence known immediately, ranking among the assist leaders in the division at the US Open. But with perennial standouts like Gina Schumacher, Cody Kirkland, and Robin Meyers still in the fold, Mischief has the depth to back up the star power.
"You could probably go to our team page, put your finger down randomly, and it'd probably be somebody that deserves press," said captain Han Chen.
The results certainly bear that out, as Mischief rode their depth to power through the bracket and take the top spot in the Southwest region despite an uneven regular season. That depth will again be key to make it through a tough first day. Despite grabbing an eyepopping 15-10 win over AMP this season, Mischief struggled to notch more marquee wins. A few close losses to Seattle Mixtape and Minneapolis Drag'n Thrust indicate the team's mental strength, but it hasn't been quite enough to push them into that top tier. Perhaps with a month to prep and recover, Mischief will push back into it.
Likely Ceiling: Semifinals
Likely Floor: Quarterfinals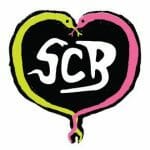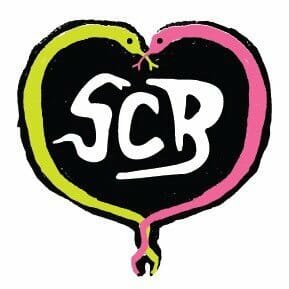 Boston Snake Country
Seeding: Overall No. 10, C3
Power Ranking: #6
Overall 2019 Record: 14-10
Against the Nationals Field: 3-10
Against the Pool: 1-3
Coming off a semifinal appearance in 2018, which saw them come within one point of a championship game, expectations were high for Boston Snake Country's second year on the national stage. Captain Anna Beddor was quick to shut down any talk of this being a less successful season, saying, "I would be hesitant to say that we have struggled to replicate our success. Success is measured in many different ways. Snakes like to peak at the right time…and for us that time is Nationals!"
With such a loaded roster, it's tough to disagree. Peter Prial, Jacob Taylor, and Kim Culpan need no introduction, but Snake Country also picked up Shellie Cohen from Brute Squad to add to an already dangerous handler line. Beddor also made sure to highlight the versatility of Alex Grintsvayg, a player whom Snake Country can move around lines and trust to make an impact regardless of role.
Snake Country have had the misfortune to be on the losing end of three separate games against poolmates Philadelphia AMP, but managed to push them to a 14-12 capped semifinal at the Pro Championships. They also put together a 13-10 victory over San Francisco Mischief at the US Open, opening up the possibility for some seed shuffling on Thursday in San Diego. With a win over fellow Boston powerhouse Slow White at the Pro Championships, it's clear Snake Country can match up with the best in the country. But their struggles against Wild Card and Slow White at Northeast Regionals does suggest some reason for concern.
Last season, we didn't know much about the team aside from their talent. This year, Snake Country is more of a known quantity, but with a nearly full (and talent-packed) roster making the trip to Nationals, another trip to the semifinals could be in the cards.
Likely Ceiling: Semifinals
Likely Floor: Done on the first day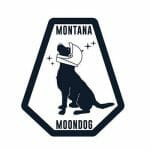 Montana MOONDOG
Seeding: Overall No. 15, C4
Power Ranking: #6
Overall 2019 Record: 24-9
Against the Nationals Field: 3-2
Against the Pool: 0-0
In 2019: 24-9, 3-2 against the field, 0-0 against Pool C
You can't sum it up better than how captain Matt Konen put it: "We're playing like we have nothing to lose, because we're not even supposed to be here!"
After losing in the game to go in Big Sky Sectionals, Montana MOONDOG went from a deep low to the highest of highs when they defeated Boise Lochsa in their Northwest Regionals1 semifinal and locked in a trip to San Diego. MOONDOG emerged from combining Big Sky stalwarts Missoula Mental Toss Flycoons and Bozeman Bozos into an all-Montana all-star team, and despite their relative unfamiliarity with one another, put together a string of results any team would envy. Winning the Select Flight Invite (West) was a statement of intent, and despite some of the inconsistency you'd find with any first-year team, they proved to have the stars and the depth to make any opponent's life difficult. Former Riot and Mixtape player Lucy Williams and captain Ethan Yourd are two huge playmakers for the Montana team, but Konen made sure to call out players like fellow captains Kyla Crisp and Kari Shelkey as well as Drew Shanafelt as standouts who pushed MOONDOG to San Diego.
It's not like MOONDOG don't have the results to back up their trip to Nationals, though. Victories over Seattle BFG and Dallas Public Enemy are not common, and MOONDOG has wins over both. MOONDOG also emerged from multiple double game point contests to get where they are, highlighting the grit and determination to play at their best. Any team in Pool C looking past this Montana team does so at their own risk. Pool C is the toughest from top to bottom, and MOONDOG has the talent and grit to power their way into the bracket.
Likely Ceiling: Quarterfinals
Likely Floor: Done on the first day
---
which they attended because a qualified team dropped out ↩