The winners and analysis of our picks contest!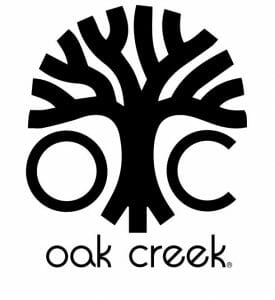 For this year's Club Championships, we wanted to give our readers the ability to test their predictive skills against our own prince of prognostication, Editor-in-Chief Charlie Eisenhood. So we got together with our friend at Oak Creek Ultimate and created the Beat Charlie Challenge, free to enter, to give folks to chance to go head to head to Charlie to see who could more accurately project the results of Nationals.
And for those who could out-choose the chief, there would a reward! Each entrant to score more points than Charlie would be entered into a drawing to win one of three Oak Creek Ultimate Prize Packs. So without further ado, let's reveal who those winners are!
Winners
Each will get an Oak Creek Prize Pack, valued at $100!
Josh O.
Travis1
Brock S.
Of over 300 entrants, only 29 managed to score better than Charlie, while 24 additional competitors tied his score. Less than 10% of our challengers scored better than the face of Ultiworld.
Running The Numbers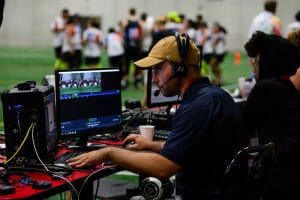 For reference, Charlie picked:
Mixed

QFs: #1 Drag'N Thrust, #2 Mixtape, #3 AMP, #4 Wild Card, #5 Slow White, #6 Mischief, #9 Shame, #10 Snake Country
SFs: #1 Drag'N Thrust, #2 Mixtape, #3 AMP, #6 Mischief
Fs: #1 Drag'N Thrust, #2 Mixtape
Champion: #1 Drag'N Thrust

Women's

QFs: #1 Fury, #2 Molly Brown, #3 Riot, #4 6ixers, #5 Brute Squad, #6 Scandal, #7 Phoenix, #9 Schwa
SFs: #1 Fury, #2 Molly Brown, #3 Riot, #6 Scandal
Fs: #1 Fury, #6 Scandal
Champion: #1 Fury

Men's

QFs: #1 Sockeye, #2 PoNY, #3 Truck Stop, #4 Ring of Fire, #5 Revolver, #6 Machine, #7 Sub Zero, #8 DiG
SFs: #1 Sockeye, #2 PoNY, #4 Ring of Fire, #5 Revolver
Fs: #1 Sockeye, #2 PoNY
Champion: #1 Sockeye
Quarterfinals
There were plenty of surprises across the field complex in San Diego, but we can even compare which surprises were the most shocking. And chief among them was Portland Rhino Slam reaching the quarterfinals. Just a single entrant picked the no. 16 seed to make it to the final eight in the men's division. Shout out to Noelle T. for having superior foresight with that pick.
Though more faith was shown in Columbus Cocktails in the mixed division, they garnered a quarterfinals prediction from less than 3% of the contestants. They were the least picked team in the mixed division! We were all caught sleeping on the Ohioans! Meanwhile, more than 80% of people were picking Boston Wild Card and/or Boston Slow White. Whoops.
But none of that helped you beat (or lose to) ol' Charlie. He made those same mistakes. Charlie wisely picked Portland Schwa and Fort Collins Shame (35%, each) to help separate himself from the pack, while he dodged Washington DC Space Heater (72%), Vancouver Traffic (56%), and Austin Doublewide (40%).
Semifinals
This was a pretty crucial round for Charlie Eisenhood. He picked seven of 12 correctly, and while that's not pretty, a lot of his misses were also popular picks. Seattle Mixtape (93%), Denver Molly Brown (89%), and Seattle Riot (83%) kept him from getting too hurt. Even San Francisco Revolver was selected by nearly 50% of his challengers. His final selection was Washington DC Scandal (28%), his most damaging pick.
But he made up for it with San Francisco Mischief (17%), and a little bit by taking Raleigh Ring of Fire, whose 42% was the lowest selection rate among the top six men's teams.
Only 4% of our contestants had Shame getting this far in mixed. But even that's generous compared to the two competitors with the gall to predict Schwa's semifinal run. Mia G. and Brent S. can go ahead and take their bow.
Finals
It's no surprise that the Toronto 6ixers were the least frequently picked of the finalists across any division, with 6%, but there were a few folks with faith in the Canadians. No. 6 seed Chicago Machine (18%) was actually the third most popular men's finalist.
Charlie's picks, like many at this point, did not fare well. He only had one of the six finalists correct (Sockeye). But he didn't have Molly Brown (39%) or Riot (40%), giving him an edge on those that did.
Champions
The 35% of entrants who picked New York PoNY got stung by this, as a lot of people had Sockeye vs. PoNY. That includes Charlie, who had the correct pick with Seattle, and 46% of the pool. Better luck next time, one person who picked Doublewide. No other team broke 6%.
In the women's division, three teams garnered over 10% of selections, most of those going to San Francisco Fury (54%). Just below those three was Boston Brute Squad, this year's champion, at just 9%. No dice for the one person to pick Phoenix.
Finally, in the mixed division, the most popular pick of any champion was Minneapolis Drag'N Thrust (63%). But the actual champ, Philadelphia AMP was picked by 10% of the contestants, third most in the mixed division. Every other team was at 2% or below.
---
No last name given ↩