It's time to unwrap some presents as we introduce the 12 Days of College Ultimate. Over the next few weeks of December, we will be releasing one gift per day, though don't count on getting any partridges in pear trees: it's all college ultimate. From top players to strength bid predictions to highlights, we've got a little something for everyone.
Today's topic: The sixth day, we'll reintroduce six teams that will have new names this coming season. Get to know them, again.
---
2019 has been the year of college team name changes. There were various reasons for doing so, including rebranding team identities and being more culturally sensitive. Coming up with team names is hard. Not only do you have to pick a word or phrase that sounds good and you can make cheers with, you also have to connect it back to your school or city with clever wordplay or a uniting symbol.
In addition to coming up with a name that meets all the above criteria, teams have to (or at least all the teams in this article did) consider alumni feedback. Teams don't want to completely upend team culture created by those who came before them. Here are the details behind these college team shake ups, from mid-level regional teams to perennial Nationals qualifiers.
Bonus: The Georgetown men's team dropped the Catholic from their name to become simply Justice. But there's only room for six.
UC San Diego Dragon Coalition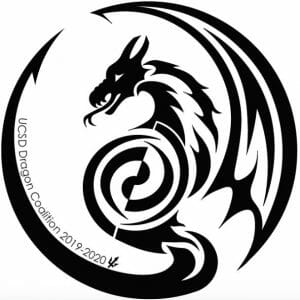 Formerly: Psychos
The UCSD women's team more explicitly stated their reasoning for changing their team name in a Facebook post. "As our players and fans know, this team is founded on a spirit of inclusivity. What makes this team so amazing is that it is comprised of people from all different backgrounds and identities. Having a name that is hurtful or offensive to anyone – players, family, or fans – therefore goes against the very culture that this team has been based upon since its inception."
There were many grumblings on Twitter after college Nationals about the offensive nature of their former team name, based on it's insensitivity to those struggling with mental illness.
"After internal discussion, we settled upon a name that is a call-back to former 'Psycho' generations and captures all of the wacky qualities that make this team so unique."
As far as the name itself goes, I'd say it's pretty cool. Dragons make for a fearsome mascot, which is fitting for the defending national champions. Additionally, their new logo doesn't stray too far from past team jersey styles, and will make alumni happy because of the connection to former teams.
Colorado Quandary
It's no secret that times are changing and that teams have to grapple with names from a less socially aware time period. While not explicitly stated in their Facebook post, Quandary shifted from their Hindu Goddess name, Kali, to avoid cultural appropriation, as well as delve deeper into their Colorado roots (or peaks, if you will).
According their social media announcement, "Quandary is the name of a 14er in Colorado, as well as defined by 'a state of perplexity.'"
Quandary is a curious and unique name, but given its meaning makes me think more of a debate team than an ultimate team. While there is no new logo or jersey design yet, they will likely take on the mountain theme as demonstrated by their roster announcement.
William & Mary Cypress
Formerly Mother Huckers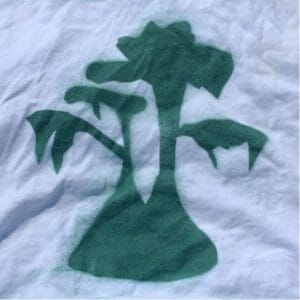 For east coast college teams, you may remember William and Mary women's team solely based on their name, Mother Huckers. It's a pretty classic frisbee pun, that gives the sense of a fun college team that isn't taking things too seriously. According to their captains, that's exactly what they were trying to move away from.
"The name change was something we wanted to do to represent the progression of our competitive nature. The team culture has really shifted in the past few years and it was important for us to reflect that in our name…" said senior captain Maggie Pendleton. "One of the main concerns was that we would lose our history and identity, but once the name changed it immediately revitalized the team and got people excited to start a new chapter."
A logical step, but where did the name come from? "We found the name because Williamsburg is in a swampy area, so we were kind of looking for something that related to that."
Cypress trees are commonly found in swamps. As for a team name, it works pretty well. It sounds crisp and strong, and the tree could make for a pretty nice logo. They've worn the design pictured as a fall tournament stand-in, but it gives an idea of how the concept could be excuted.
William & Mary Merry Men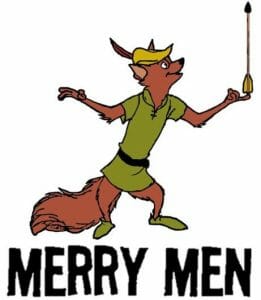 Formerly Darkhorse
William and Mary's men's team also underwent a name change that similarly considered team culture. However, the men's team almost went in the opposite direction of the women.
"We felt that Darkhorse wasn't a name that resonated with us and wasn't a name particularly unique to us. We try and create an environment where, first and foremost, we are friends who love being around each other. We want everyone to be the best they can be and in the past this idea was sometimes forgotten due to a desire to 'win now'," explained team captain August Wagner. While clearly still taking things seriously, they are conveying a more jovial attitude towards the game. Darkhorse is a fine name, but Merry Men is definitely more fun.
"While we've gotten some criticism about how our name might not strike fear into the hearts of our opponents, we don't need implicit fear to be a cohesive and dangerous team out on the field. We only need each other, and that is what the Merry Men mentality is all about."
Tulane Tucks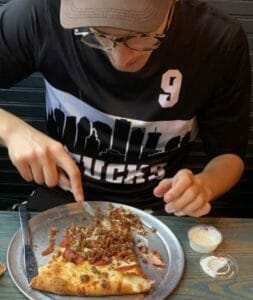 Formerly Rex
This name change was one of the most serious that addressed a history of racism that I had never realized before. The original name was based on the "Krewe of Rex." ("Krewes" are social organizations in New Orleans that are best known for putting on parades and celebrations during Mardi Gras.) The Krewe of Rex has a problematic history of exclusion and resistance to integration that was eventually required of them in the 1990s. Their new name is based on the "Krewe of Tucks" whose values include "enjoy yourself, have a great time, and put on a magnificent show for the viewing crowd." Although I don't know what their original connection to the Krewe of Rex was, I'm glad to see their efforts to move away from the racist past and embrace a more inclusive group that still connects them to their local history.
The best picture I could find of their new, New Orleans Skyline-themed kits is here, along with some distressing imagery of a player eating pizza with a fork.
Ohio Trout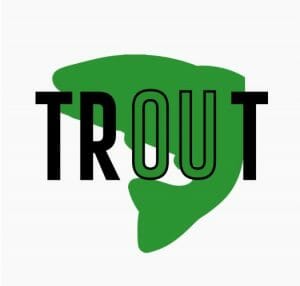 This is by far the most on-brand college ultimate reason to change a team name. I will let their captains explain their reasoning:
"We wanted to get new Patagonia sun hoodies. The ones we wanted had the Fitz Roy Trout on them. So our captain was trying to decide to pay more for the same color in a more expensive sun hoodie model, or to pay less [for the trout hoodies]. When he told the team about the trout problem, the alumni actually said they would order more hoodies if there was a trout in the back. So the trout sun hoody was ordered. Then around a week later, our coach told the team that it was obvious and that 'OU' was right there in the middle of the word trout and that it should be our name. So we ran with it and, after getting the team and alumni on board, that's our new team name."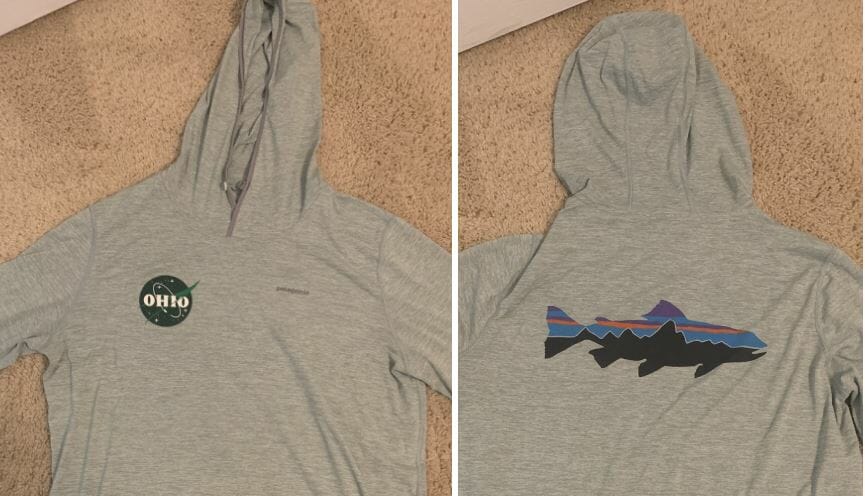 Would Trout be my first pick for a team name? Definitely not. Can I respect the team's dedication to their thrifty tendencies? Absolutely.