Your weekly news update!
January 13, 2020 by in News with

0

comments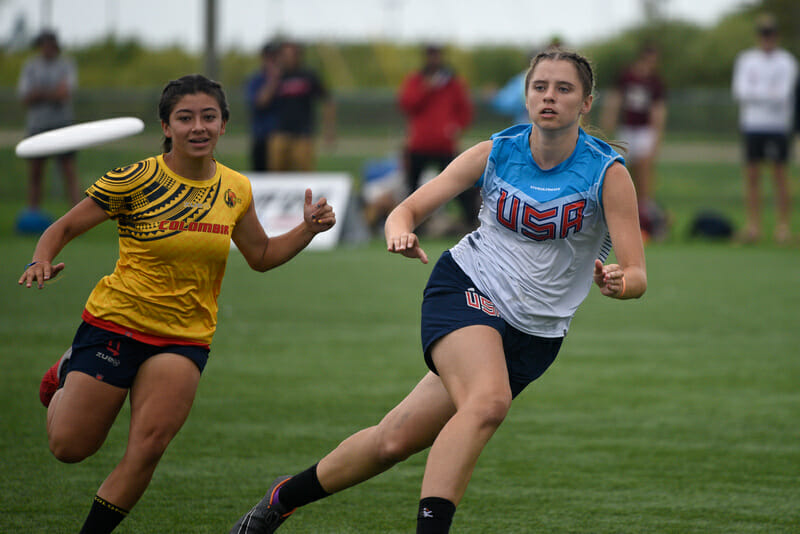 Welcome to Opening Pull, your weekly wrap-up of the previous week in ultimate. We've gathered the news you need to know and highlights you need to see, and we'll let you know what's coming up in the next week.
It's the final week before the beginning of the USA Ultimate college season and the first full week of 2020. That meant plenty of shakeups at USAU. Catch up on last week's goings on.
USAU Unveils U20 US National Team Rosters
The 48 players selected to represent the United States at the WFDF U20 World Championships this July were announced this past week. Selected from a large and talented pool, both the men's and women's teams will be favorites to repeat as gold medalists in Sweden this summer, although the sweeping success of the Americans' 2018 campaign was a return to form.
The composition of the two rosters has drawn criticism online for a lack of regional diversity. Nearly a third of the 48 athletes are from Washington state; add in Massachusetts and North Carolina, and you've got the locations of over half of the selected athletes. Similar complaints arose around the tryout selections, but the grumbling seems to have intensified with rosters finalized.
What nobody is questioning is the talent collected. It should be a lot of fun to watch these skilled young players on what, for many of them, will be the biggest stage of their careers thus far.
Crawford Named USAU EDI National Outreach Director; USAU HQ Staff Changes
Shanye Crawford was announced by USA Ultimate as their first Equity, Diversity, and Inclusion (EDI) National Outreach Director this past Thursday. Crawford, an Atlanta area club player who has competed with Ozone and Bucket in the past, helped create AFDC: Project Diversity and orchestrate 2019's Color of Ultimate showcase. She is also the Director of Operation for the Atlanta Soul of the Premier Ultimate League.
Meanwhile, USAU also made public some internal changes. Josh Murphy will be leaving the organization after serving as the Director of Member Services and Community Development. Stacy Waldrup will move from Senior Director of Communications to fill Murphy's role, as well as Co-chairing EDI. Larry Melton will move into Waldrup's previous role, taking the position Manager of Communications and Development after working as a Communications Coordinator; he will also hold a Co-chair of EDI title.
Ultiworld Hosting WUGC US National Team Roster Contest
We like to make predictions around here, and many of our readers do, too. With so many amazing players trying out for the U.S. National Team that will compete at WUGC this July, we're giving prizes to whoever can most accurately predict the selections for the men's, women's, and mixed team. Get the most right across all three teams for the grand prize, or show off your predictive skills for a specific squad for smaller prizes. Entries are due February 7th!
Rules Clinic Tonight For New USAU 2020 Rules
It's 2020, and with the change of the calendar begins the new USAU rule set for this college season and beyond. While we've broken down some of the key points, you can become better educated through USA Ultimate's STAR Webinar going over the new rules. Rules committee chair Janna Hamaker will be guiding folks through the updates tonight at 7 PM ET.
Looking Ahead
The college season is finally here, so expect lots of college coverage from us, including the first D-I Top 25 rankings of the year. Find out who is our championship favorite! And our subscribers will be getting an early peak at the rankings.