Is identifying college talent easier than in other sports?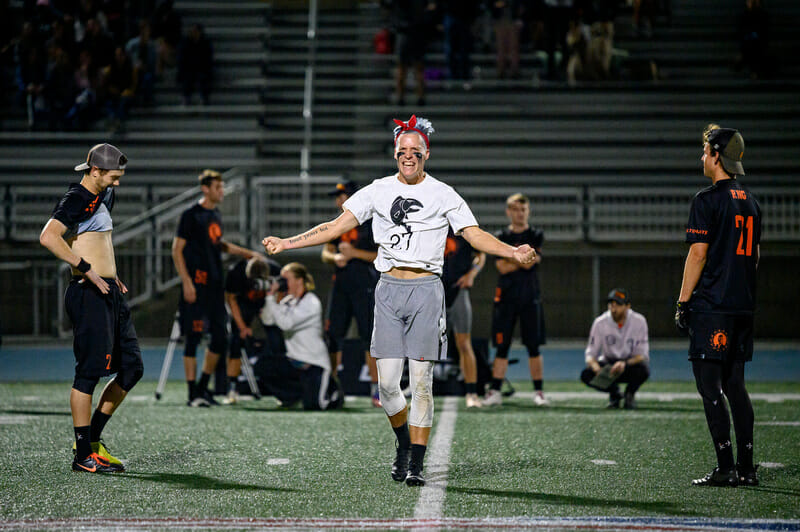 The Mailbag is now for subscribers only. That's going to do a few things: it will keep me committed to writing it every week. It will reward subscribers with a weekly column they can count on. And it will allow us to offer a free one-month Mini subscription for the best email or comment we get and publish in the Mailbag. If you're already a subscriber, you get a free extra month (or a discount). If you're not, you can come in and check out the benefits.
You can email me anytime at [email protected] with questions, comments, ideas — whatever you've got.
Question of the Week: In pro sports (NBA, NFL), it can be really difficult to evaluate how youth talent will translate to higher levels of play. In the NBA, there have been many recent years where a top five pick ends up being a complete bust. In ultimate, it seems like the top youth prospects are good in college, and the top college players are good in club. There are of course players who come out of nowhere to become stars, but it feels like there have not been any notable "busts" that I can think of. Do you agree? Why do you think this is?
Mailbag: Are There Ever Club "Busts?", How Sockeye Won is only available to Ultiworld Subscribers
Already have a subscription? Log in
Whether you visit Ultiworld for our reporting, our podcasts, or our video coverage, you can help us continue to provide high quality content with a subscription. By becoming a subscriber, not only do you receive benefits like exclusive articles and full article RSS feeds, you also help fund all of Ultiworld's coverage in general. We appreciate your support!