Your guide to the biggest players, teams, and stories of the 2020 D-I college season.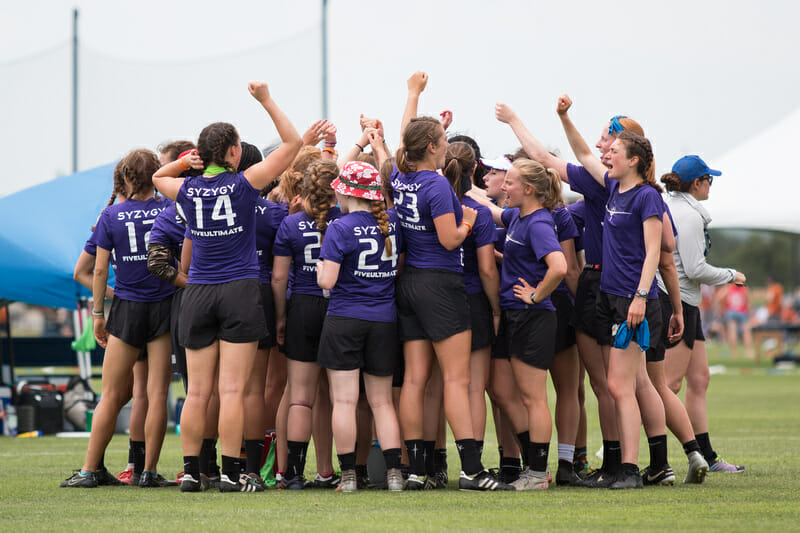 Ultiworld's 2020 college coverage is presented by Spin Ultimate; all opinions are those of the author(s). Find out how Spin can get you, and your team, looking your best this season.
After a couple of months of quiet, it is time to make some noise. College season is back, and it brings with it all the things that make these next few months so fun. Whether it is title chases, regional rivalries, new stars, unbelievable rookies, or unexpected storylines, each year we find college ultimate delivers entertainment and plenty to talk about. We've gathered up the stories and names you need to know before the college season kicks off.
Major Storylines
Written by Graham Gerhart, Daniel Prentice, Keith Raynor, and Lindsay Soo.
The Battle for #1: Carleton vs. North Carolina
Daniel: One thing that Keith and I will be able to agree on is that these two teams are both set to run the division for the foreseeable future. The pipelines of talent pouring into the two programs over the last few seasons have filled their rosters with an embarrassment of riches and a plethora of U20 and U24 national team appearances. But which of the two will be the top of the top in 2020?
The slight edge on paper has to go to #1 Carleton. They took the eventual champions to double game point in quarterfinals last year, and they lose less from their 2019 roster than #2 North Carolina does. Senior captain Karen Ehrhardt was the team's lone All-American last season, but could realistically be the third or fourth best player on the team this year. Sophomores Kate Lanier and Carly Campana could become two of the biggest stars of the division and the team's depth is absurd. That makes them the favorite in my eyes.

Keith: Can you remind me how Carleton wound up playing a fearsome opponent like UC San Diego in the quarterfinals? Ah, yes, because they got ran out of the gym by Dartmouth to the tune of 15-5 the day before. UNC played Dartmouth to 12-10 in semifinals, as the no. 2 seed, earned in part by beating Carleton handily twice during the regular season. We don't have to rehash 2019 in full, but safe to say Pleiades was the superior outfit last year.
In 2020, North Carolina has plenty of firepower on the roster, headlined by reigning Offensive Player of the Year Anne Worth. Like Carleton, they are deep, with a crop of sophomores that matches Carleton's class, and veterans like Bridget Mizener, Tyler Smith, and Julia Zwierzynski. Ultimately, they have proven they can win; Carleton, while talented, has not demonstrated they can win big games yet. I would favor Carleton in 2021 if I had to say today, but I have trouble seeing how Carleton should begin this season above UNC, even though I admit they have the potential to end it there.
The Boulder Breakout
After a shocking run to the national final in 2018, #4 Colorado predictably took a step backward in 2019. Having graduated quite a bit of talent, they both began and ended the year ranked #11 in our Power Rankings. The team rebranded in the offseason, dropping their Kali monicker in favor of Quandary. Their new identity could get off to a hot start and be the beginning of an impressive run for Colorado given their youth and institutional strength.
Much of the excitement around this club's potential comes from their big-name rookie additions. Stacy Gaskill has already played with the U24 U.S. Women's National Team and two seasons with Denver Molly Brown before taking the field for her first sanctioned college match. Her size and strength are guided by notable elite-level experience, and she might already be one of the division's best pullers. Meanwhile, Skye Fernandez spurned her home program and Colorado's regional rival, Texas, to join up in Boulder, and is a talented offensive piece to add.
As impressive as those pickups are, don't lose sight of what Quandary brings back. Bailey Shigley is a highlight-reel player who can power an offense. Emma Capra and Rachel Wilmoth are tenacious defensive presences that can play both ways; Wilmoth was impressive in her first season with Molly Brown this past summer. Sai Lostra, Riley Swift, Sarah Nadler, Jordan Stockdale, Britta Bergstrom, and others give them considerable depth. Without a lot of weak components and a ton of potential, Colorado could begin a multi-year run as one of the division's top contenders.
2019 Finalists Playing Without Their Stellar Stars
It's time to set expectations for the 2020 college season and there's one that's indisputable: we aren't going to see a repeat of the 2019 final pitting Dartmouth against UCSD. What we saw last year was lightning in a bottle, a historically great dynasty program with the best college player ever going up against a historically great regular season team with the best college ultimate player from 2019. We aren't going to see that again this year, but what we're getting from UCSD and Dartmouth might be just as fun, albeit for different reasons.
For #7 Dartmouth, we're getting a chance for Claire Trop to show just how much she can flex without the inimitable Jack Verzuh or rock-solid Caitlyn Lee. Trop and Caroline Tornquist have a lot of responsibility placed firmly on their shoulders, and not a whole lot of senior experience around them. Dartmouth has never had a significantly large roster, but they may shorten their rotation even more if they're trying to maintain the standard of ultimate they've been known to produce over the past few seasons. For the sake of us fans, I'm hoping for a Harvard 2015 performance from Trop and Tornquist. Guiltily, all I want is to see Trop torture a defense by going every-other up the field without tiring. More realistically, we'll see Dartmouth develop as the season progresses and peak just when they need to. This team has enough to make Nationals again, but it might come down to the 11th hour.
#8 UC San Diego's blueprint will have to be entirely different. Thanks to their positioning in the Southwest, their season starts a whole lot sooner than Dartmouth.1 They need to be firing on all cylinders at the Santa Barbara Invite just to keep the sharks at bay. The differentiating factor for UCSD will always be their system. It feels disrespectful to the departed Dena Elimelech, but UCSD's style of offense was the real MVP of 2019. The design of their signature vertical stack is a fortress built to be under siege. No matter how the opposition tries to force them to surrender the disc, there's always another way for them to work around it. If it takes one hundred passes, then that's what it takes — as long as at least half of those are offhand backhands. UCSD doesn't need stars to be a great team, which is why it's likely they'll still do well this season despite losing two U24 selections in Elimelech and Kelli Iwamoto.
We probably aren't going to see UCSD or Dartmouth in the final in Milwaukee, but their potential this season is still compelling.
The Battle For New England
Dartmouth, Tufts, Northeastern, Vermont.
Four years ago, back in 2016, only one of these teams made it to Nationals. There were even doubts that Dartmouth would make Nationals due to an injury-riddled and lackluster fall season. Now, four teams from the region are top 20 in the Power Rankings. This puts them in the company with the once-feared "Evil Empire" of the Northwest and the more recently dominant Southwest. Those powerhouse regions have sent 35 and 29 teams to Nationals since 2011, versus just 16 from New England.
After five straight years of getting blown out in the regional final by Dartmouth, the other top teams in the region look like worthy challengers that could finally dethrone the juggernaut from New Hampshire. But don't write your eulogy for Dartmouth in ink just yet. They may have lost some stars, but they still have a couple of the division's most talented players, and their resume of three final appearances and two championships in the last three years means that the lesser-known portions of their roster have valuable experience winning.
However, the reigning regional champions have little room in which to step back. #6 Tufts not only returns All-American Margo Urheim but adds vaunted recruit Hazel Ostrowski while getting back Hannah Wells from a spring abroad. Fresh off of a return to Nationals, #14 Northeastern returns their 2019 statistical leaders and have a fresh perspective. And #16 Vermont's recent recruits form a terrifying duo to top off an athletic and experienced team that's ready for their first trip to the College Championships in their modern history.
Sophomore Stars Prepared To Take Over Division
In case you didn't hear last year, the class of 2022 is incredible. There were so many great rookies that we came up with four All-Rookie teams from the 2019 season without even breaking a sweat. Sophomores are continuing to power the top two teams in the division: UNC will count on Ella Juengst, Dawn Culton, and Sydney Rehder, while Carleton's impressive class features Kate Lanier, Carly Campana, and Lauren Carothers-Liske. The rest of the division's top teams also boast star power that will continue to rise: Dartmouth's Caroline Tornquist, Georgia's Marie Perivier, Northeastern's Clara Stewart, Pittsburgh's Beth Manturuk, Vermont's Bethany Eldridge, Colorado's Bailey Shigley. There are plenty of others.
Although the POTY frontrunners right now are mostly seniors and fifth years, many in this sophomore class are not far behind, and will be a huge driving force for teams. With the loss of huge stars like Jack Verzuh, Dena Elimelech, and Sadie Jezierski, the women's division is itching to have new faces rise up. The class of 2022 inspired lots of conversation last year, from our staff and beyond, but they were just getting started. With a weighty group of veterans out of the picture, this season is when these second-year players begin to take over as the top of the division.
#Bidwatch 2020: Intense Competition On The Horizon
One of the most fascinating elements of the D-I college season is the meaningful regular season. Point by point, game by game, from mid-January to early April, results are tabulated that impact the final bid counts. We've seen bid results decided by tiny margins throughout the years. That means teams need to bring their A-game every game, or risk being put in a tight vice come regionals.
But this year, there are too many gladiators trying to get into the tunnel to the arena to comfortably fit. There are a number of teams you can imagine landing themselves a coveted strength bid. Don't believe me? Let's break it down.
First, it feels inevitable that the Great Lakes and Metro East will again be resigned to one bid. Second, let's just assume the following teams win their regions, and if you disagree, you can just swap them with your preferred favorite below: Carleton, Colorado, Georgia, North Carolina, Ohio State, Tufts, UCLA, and Western Washington. That gets us to 10 strength bids. For simplicity, let's also assign some bids to some of our higher-ranked clubs: Dartmouth (NE), UC San Diego (SW), Washington and British Columbia (NW), and Wisconsin (NC).
For the remaining five bids, here's my list of contenders:
Atlantic Coast: South Carolina
Ohio Valley: Pittsburgh
New England: Northeastern, Vermont
North Central: Minnesota
Northwest: Oregon, Utah, Whitman
South Central: Texas
Southwest: UC Santa Barbara, Cal Poly SLO, Stanford, California
That's 13 teams! Can you really look at any of those teams and say "There's no way they win a strength bid" with confidence? There are more teams you could conceivably get on this list, whether they be from the Atlantic Coast, Southwest, South Central, or beyond. Brace yourself for what could be the most cutthroat race for strength bids since the redraw began.
Players To Watch
Written by Sadie Jezierski, Daniel Prentice, Keith Raynor, and Lindsay Soo.
Some of the players we think will define the 2020 college season.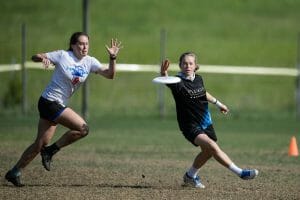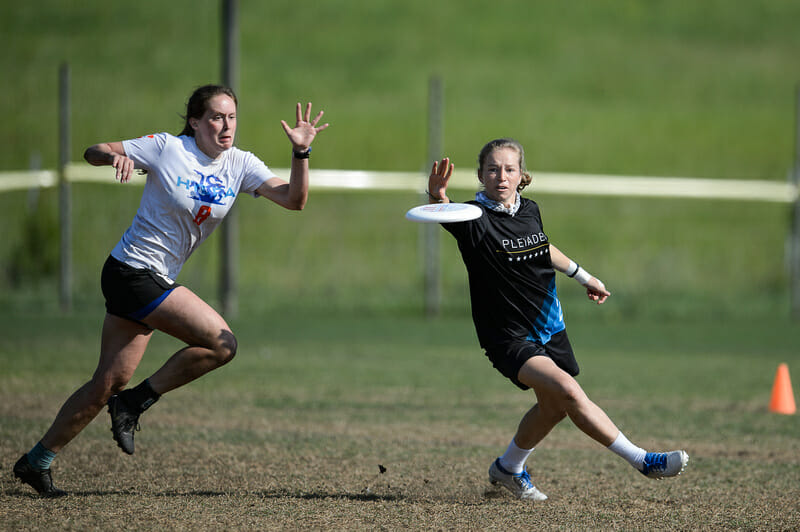 Anne Worth (North Carolina)
Anne Worth exploded into the spotlight last year by being one of the division's best players, earning herself a spot on the U24 U.S. Mixed National Team, PUL Breakout Player of the Year, Ultiworld First Team All-American, and Ultiworld College Offensive Player of the Year.
As one of the most efficient players in the division, Worth has the ability to rip apart defenses with her smart and well-timed cuts that eat up yards. Now in her fifth year and with a heartbreaking yet motivating semifinal loss under her belt, Worth is poised to be dominant against any match up that dares to take her on.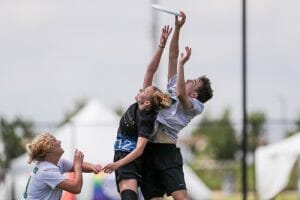 Claire Trop (Dartmouth)
Claire Trop is one of the most decorated college athletes the sport of ultimate has ever seen. In the span of two seasons, she won a college championship, U20 gold, U24 gold, a World Club Championship, and a club championship. Not only was she on all of those rosters, she was a significant contributor to all of those teams. And she is just a junior. She is impossible to guard one-on-one, amazing in the air, a ferocious defender, and a skilled thrower. You could argue that she is the most individually talented player in the division.
That said, with the loss of two of the other most talented players in the country — Jack Verzuh and Caitlyn Lee — the prospects of Dartmouth are reduced from the past few years. The crown for Player of the Year isn't simply given based on talent, but on performance. Does Trop, with the help of a few skilled sophomores, have what it takes to carry Dartmouth back to the top of the field? If anyone could do it, it's certainly her.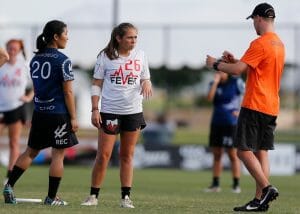 Cara Sieber (Ohio State)
Ohio State has been Sadie Jezierski's team for the past couple seasons. Now is Sieber's time to truly shine. She broke out as a star last season, earning All-American status for the first time. Now, she'll have the keys to the engine room and has all the skills necessary to fill the outsized hole left by one of the 2019 POTY runners up.
Sieber was a Swiss Army Knife for Fever in 2019, doing a little bit of everything at a very high level. Sometimes she connected the team's primary throwers with their downfield receivers, or sometimes she steps into either of those roles herself. The Fever vet may have to adapt that versatility a bit, while maintaining her high level of performance this season, now that most of those primary throwers are gone. But Sieber proved her star status last year, and there's no reason to believe she won't continue to grow in whatever new role she has.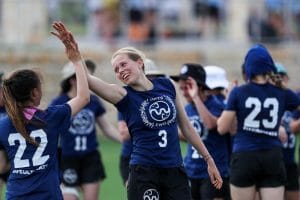 Margo Urheim (Tufts)
An absolute stat machine last year, Urheim was the only player to earn All-America honors while playing for a team that didn't make the bracket at Nationals. She led Tufts in goals and assists in Round Rock. She's one of just four returning players in the country to have posted double digits in both categories, and the only one of those four who didn't make it to at least the semifinals.
We expect the burden on Urheim to not be as weighty as it was last year, but this time for Tufts to make a deeper run. The stats and highlight reels should be as staggering as ever, and with a more developed team around her, Urheim could make the leap from Second Team All-American to out-and-out POTY candidate.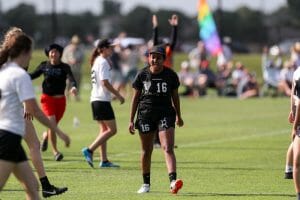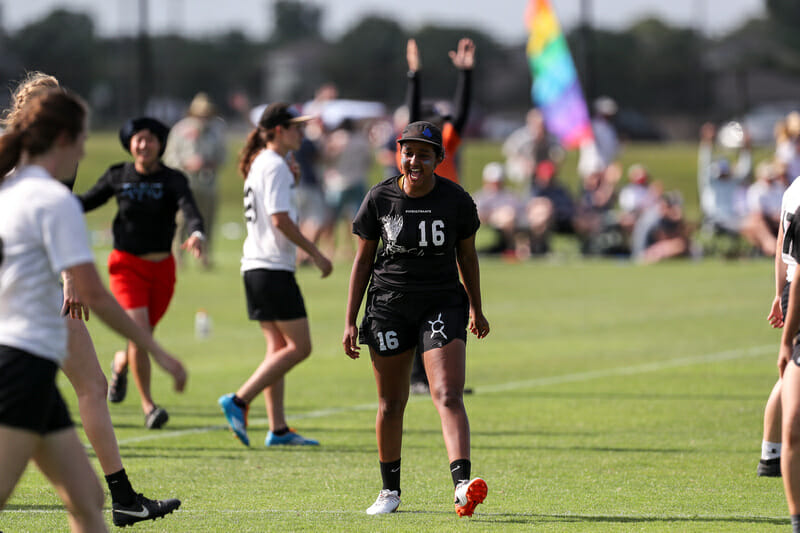 Samiya Ismail (Western Washington)
The trend for Ismail is quite positive right now. Western Washington turned in their strongest season yet last spring, thanks in no small part to Ismail's contributions. She was strong for the U24 U.S. Women's National Team last summer, finishing fourth on the team in the stat sheet including a tied-for-team-leading 16 assists and one monumental foot block. And then she got quality reps for Seattle Riot through last fall. Not a bad 2019.
Now, Ismail takes the lead for a talented college club that might aspire to the grandest run in the program's history. Her unique deep throwing abilities are the showstopper, and her forehand huck will deservedly draw plenty of attention. But Ismail's intelligence and intensity will be key for Chaos if they want to deliver on the promise of the year to come.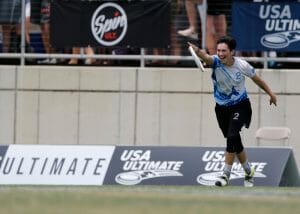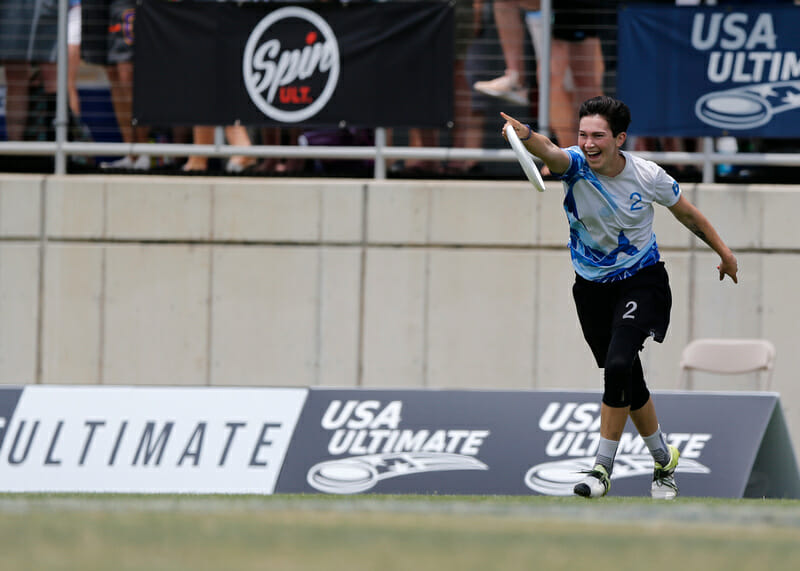 Alex Diaz (UC San Diego)
Since joining the team as a sophomore, Diaz has been an excellent rotation player for UCSD. She's one of the division's most effective finishers, brutally outpacing her defender deep for a quick goal or timing a strike cut on the goal line for maximum impact. Now, without Dena Elimelech and company, she'll have to do all those things while drawing the opposition's best defenders.
Diaz seems up to the task. She wears her confidence so well that it's intimidating. Even though she may not have the throwing prowess of the others on this list, her raw athleticism and adherence to UCSD's system more than makes up for it. Diaz doesn't need to overextend herself to be great this year; it'll come naturally — and it'll make UCSD must-watch ultimate.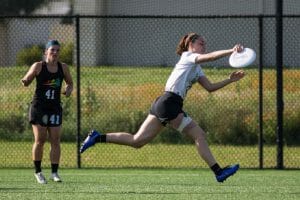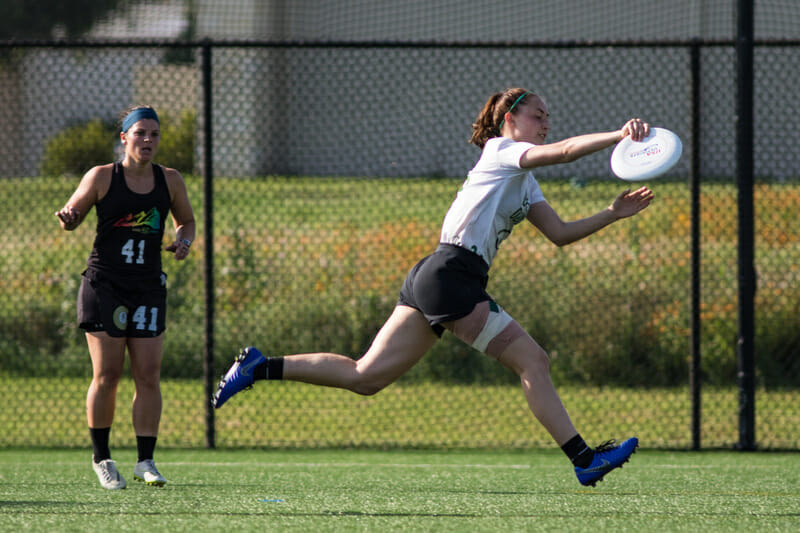 Margaret Walker (Wisconsin)
We go into 2019 without Sadie Jezierski, Domenica Sutherland, or Ella Hansen. Along with players like Ari Nelson and the aforementioned Ismail, Walker will take up the mantle as one of the division's foremost shooters. With a penchant for propulsion, the Wisconsin junior's mighty throws can cover the length of the field.
Walker's talents as a backfield general extend beyond simply long throws, as she is adept at shiftily cutting through the reset space or simply overpowering defenders when necessary. Her leadership and field vision can also help set her receivers up for success. Marge is in charge in 2020, and that could translate to a successful campaign for Bella Donna.
Rising Stars
They might not be leading the charge to a championship or carving out space in the Player of the Year conversation yet, but these players are geared up for big seasons, either through growth in talent, context, role, or some combination therein.
Kennedy McCarthy (Vermont)
Maddie Fleming (Ohio State)
Carly Campana (Carleton)
Kyra Khoroujnikova (Utah)
Mindy Radike (Texas)
Katharine Suarez (Georgia)
Elsa Winslow (UC Santa Barbara)
Vanessa Beeler (Cal Poly SLO)
Kaitlynne Rolling (Wisconsin)
Ikky Elmi (Washington)
Bold Predictions
The fears of dangerous heat impacting games in Texas may have been overblown, but Milwaukee will be even worse at this year's College Championships. – Lindsay Soo
Four New England teams — Tufts, Dartmouth, Northeastern, and Vermont — will make it to the bracket at Nationals. – Daniel Prentice
Tufts will be a top-four seed at Nationals and contend for semifinals, with Hazel Ostrowski taking home the Rookie of the Year award. – Scott Dunham
At least half the All-American selections will be first or second year college players, verifying the youth movement in the women's division. – Keith Raynor
Three Southwest teams will end the season in the top 10. – Graham Gerhart
---
Well, technically, Dartmouth actually plays a tournament first: Florida Winter Classic this weekend. But it's a lot more of a warmup than the far more competitive Santa Barbara Invite. ↩