Catch up on the news in ultimate.
February 3, 2020 by in News with

0

comments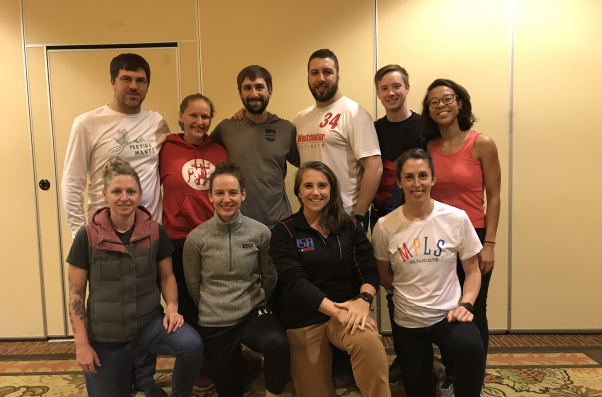 Welcome to Opening Pull, your weekly wrap-up of the previous week in ultimate. We've gathered the news you need to know and highlights you need to see, and we'll let you know what's coming up in the next week.
We've got a couple of weeks to look back at, so let's get right to the news.
USA Ultimate Club Roster Limit Decreases, Expansion of Nationals Considered
Results from the discussions between members of the Club Division's competition working group were formalized this past week. The group, comprising club decision-makers and elected athlete representatives, discussed potentially expanding the field of the Club National Championships, and made decisions on a number of other small changes. Event roster size limits went from 27 to 26, in part to allow mixed division teams to have even gender-matching competition on their roster. The Triple Crown Tour structure will remain very similar to past years' and international teams at the U.S. Open will be included in the rankings algorithm. You can see the full list of changes here.
AUDL Games To Be Rebroadcast On Fox Sports 2
The league recently announced their new media partner, Fox Sports 2, will rebroadcast their Game of the Week each Wednesday. The two entities have a two-year agreement, reached after the AUDL and Stadium, their most recent media partner, could not find suitable terms to renew. The move takes semi-pro ultimate from streaming back to television, though AUDL.tv will remain the league's host space for live and on-demand game viewing. FS2 reaches an estimated 57 million homes.
PUL Divisions Announced, Tryouts In Full Swing
The Premier Ultimate League finalized their 2020 divisional structure and alignment. League teams will compete in either the Central Division — Atlanta, Austin, Indianapolis, Minneapolis, Milwaukee, and Medellin — or the East Division — Columbus, Nashville, New York, Portland, Raleigh, and Washington DC — this coming season.
Tryout season is in full swing, with hundreds of players attempting to get onto rosters.
Looking at PUL tryout reports, we're seeing a rough average of 90-100 attendees per team across the league. That's 1,000+ womxn showcasing their talents in a league that didn't even exist in 2018! A few shots below. (1/2) pic.twitter.com/tmn3fzPpLF

— Premier Ultimate League (@PremierUltimate) February 2, 2020
In addition, there's a signing tracker to see key roster announcements that have been made. Teams have also been announcing coaching hires for the year as we approach the season.
Teams From Russia, Lithuania, and Poland Win European Indoor Championships
The European Ultimate Indoor Championships crowned champions in the men's, mixed, and women's divisions over the weekend. In mixed mJAH (Warsaw, Poland) took the top spot, while Drop That Smile (Vilnius, Lithuania) earned the women's title and RealFive (Dzerzhinsk, Russian) won the men's division.
College Season Quick Hits
Presidents' Day Qualifier offered the winner in each of the divisions a spot in the strong invitational field. Southern California took the win in the women's division; UC Santa Cruz did the same in the men's division.
D-III school Sul Ross State went from 2-2 on Saturday to the tournament winner at Big D in little d's men's event.
This Week
The college season rolls on, with Queen City Tune-Up in the spotlight in North Carolina. You know we'll be there!