Ultimate news to start your week.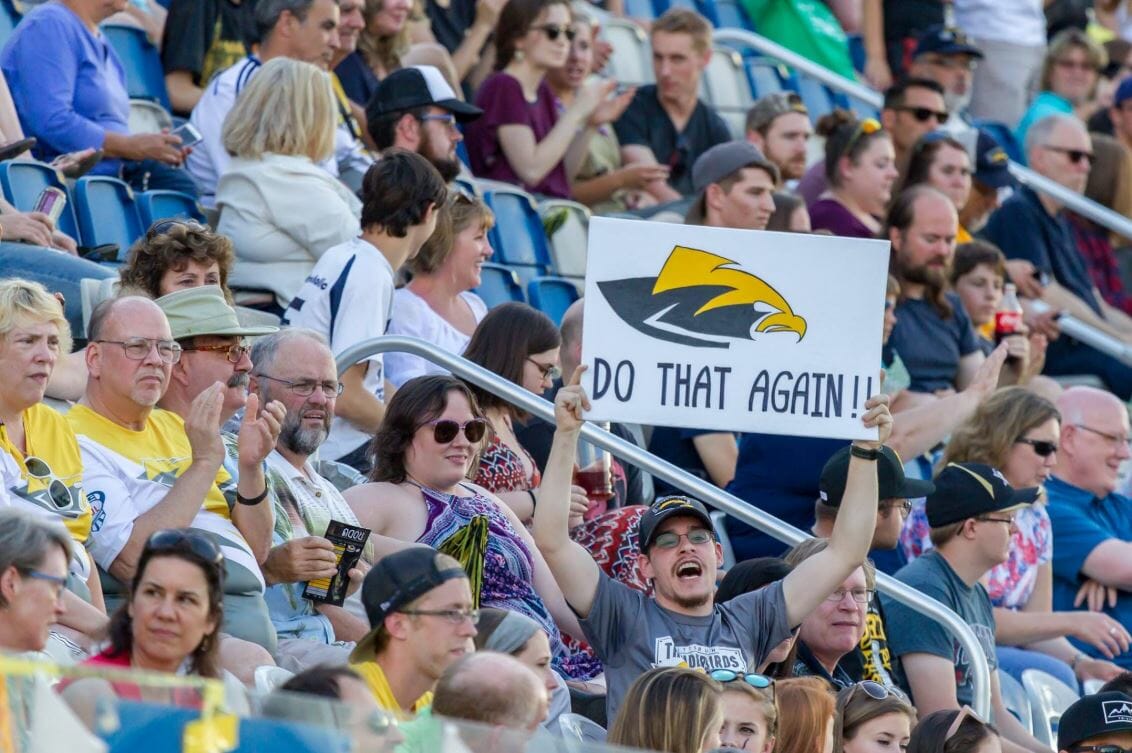 Welcome to Opening Pull, your weekly wrap-up of the previous week in ultimate. We've gathered the news you need to know and highlights you need to see, and we'll let you know what's coming up in the next week.
AUDL Announces Game of the Week, Full Schedule
The 2020 AUDL season is now less than two months away, with opening pull (ahem) scheduled for April 4th. The league just announced the full 2020 game schedule alongside the Game of the Week broadcast schedule.
Western Ultimate League Announces Schedule
The newly formed Western Ultimate League has announced game dates for its inaugural season. The season will run from March 21st to May 9th. No playoffs have been announced.
Beach of Dreams Showcase Game
The first of four #LiveUltimate showcase games from Beach of Dreams has been released by USA Ultimate:
College Season Quick Hits
This weekend featured two of the biggest tournaments of the season so far: Florida Warm Up and the Presidents' Day Invite.
At Warm Up, #14 Michigan MagnUM upset both #1 Brown and #4 Carleton in quarterfinals and semifinals, respectively, before defeating an injury-depleted #13 Texas 14-11 in the final.
#2 BYU, facing perhaps the most difficult schedule in the history of Warm Up, went 7-1, losing their eighth and final game to Brown on double game point after winning seven straight. Perhaps most impressive about their weekend was their 13-4 win over Michigan, the eventual champion.
Presidents' Day Invite competition, appropriately, continues today, starting with quarterfinals this morning. In the Women's Division, only #11 UC Santa Barbara remains undefeated after top-seeded #7 UC San Diego lost 10-9 to #6 Western Washington in power pools. In the Men's Division, top seeds from the Northwest, #8 Oregon and #7 Washington, are undefeated through pool play and power pool competition, including wins over #12 Cal Poly SLO and #6 Colorado, respectively.
Finland Women Drop Out of WUGC
The Finland women's national team has declined their bid to the 2020 World Ultimate Championships.
"We are sorry to say that there were not enough player applications for the women's national team for the summer of 2020 and that this will prevent the team from participating in the summer 2020 World Cup," the team announced on the Finnish ultimate website.
Coming Up Next
The Presidents' Day Invite will crown champions this afternoon in San Diego.
The East Coast tryouts for the USA National Team that will compete at the 2020 World Ultimate Championships are set for this weekend in Florida. Stay tuned to Ultiworld for coverage from the tryouts. West Coast tryouts coverage is here.
Announcements about the 2020 Triple Crown Tour and National Championships dates and locations are expected imminently.