Catch up on the last week in ultimate news.
February 24, 2020 by in News with

0

comments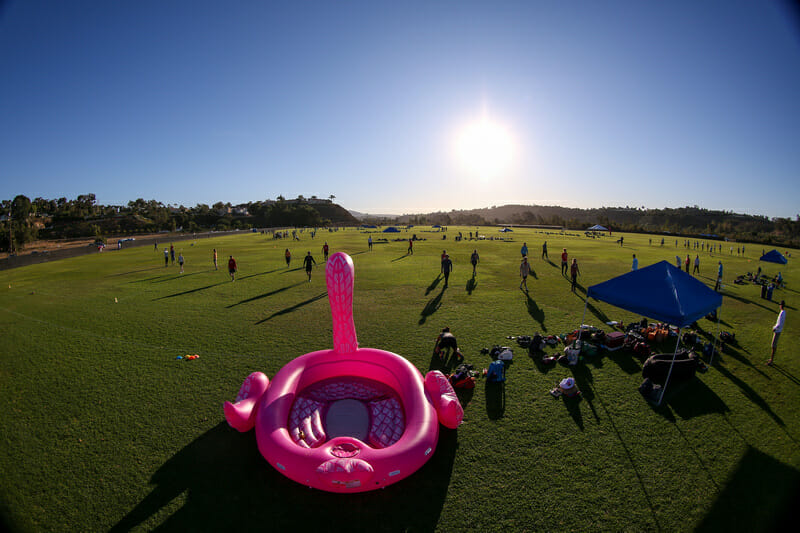 Welcome to Opening Pull, your weekly wrap-up of the previous week in ultimate. We've gathered the news you need to know and highlights you need to see, and we'll let you know what's coming up in the next week.
Club Championships To Return To San Diego Through 2022; Triple Crown Tour Locations Revealed
After two straight years in San Diego, USA Ultimate's Club Championships will be staying for another three years. After a lot of positive feedback, USAU made the announcement just days after publishing the club Triple Crown Tour dates and locations for the 2020 season. Players and pundits voiced concerns online about the lack of information around the location of this year's Nationals, even speculating that less popular locations would play host.
The Triple Crown Tour locations and dates were revealed, as well, perhaps to a more tepid response. Pro and Elite Flight events will be stationed in Aurora, CO for the Pro-Elite Challenge; Lebanon, OH for the Elite-Select Challenge; Boulder, CO for the Pro Championships; and of course, mainstay Blaine, MN for the U.S. Open. With two trips to Colorado and Nationals in California, some east coast players on top teams have expressed frustration on social media. We'll see over the next few months how this changes event attendance and the occurrence of independent elite events.
College Season Quick Hits
Two big stories emerged from Commonwealth Cup Weekend 2, a top-level women's division event in Virginia. #2 North Carolina rampaged through the field, going 7-0, netting all but one of those wins by five or more goals. They did need an impressive second half comeback against in-region Virginia, but despite playing without star Anne Worth, UNC has looked like a title contender.
The other story was a big bounce back for Pittsburgh. Having fallen out of our top 25 after a subpar debut at Queen City Tune Up, Danger rebounded with a run to the final at Commonwealth Cup. They earned significant wins over Northeastern and Vermont and gave UNC their toughest test of the tournament. Best of all for Pitt fans, they toppled the Ohio Valley favorite, rival Ohio State.
Sports Social Media Features Ultimate Clips
Two of Ultiworld's clips — both, coincidentally, featuring the Pittsburgh men's team at Florida Warm Up — received quite a signal boost after being featured on major sports social media accounts. ESPN put a layout grab from Michael Ing in their Snapchat top plays.
Bleacher Report also posted a highlight of Dan Goldstein faking a defender the ground.
Dropped him running the route ?

(via @Ultiworld) pic.twitter.com/P107KsadQe

— Bleacher Report (@BleacherReport) February 21, 2020
Premier Ultimate League Announces 2020 Sponsor-A-Player Program
The Premier Ultimate League's Sponsor-A-Player fundraising program is back for the league's second season, and looks to have been expanded into a major event with league news and engagement.
?PUL Sponsor a Player Program?
The best and most fun way to boost and hype your favorite PUL team and players! Monday March 2 @ 5pm on @vcultimate website. Can we sell out again?! Share + RT! pic.twitter.com/xKT518AJJK

— Premier Ultimate League (@PremierUltimate) February 18, 2020
Rosters will be officially announced at that time, and the league appears to have other promotions in the works. This fundraising effort was a huge success during the league's 2019 pilot season, not only bringing in capital, but boosting visibility and excitement.
Coming Up Next
It's time for D-III to take center stage! Ultiworld will be livestreaming from FCS D-III Tune Up, featuring many of the best clubs in D-III men's.