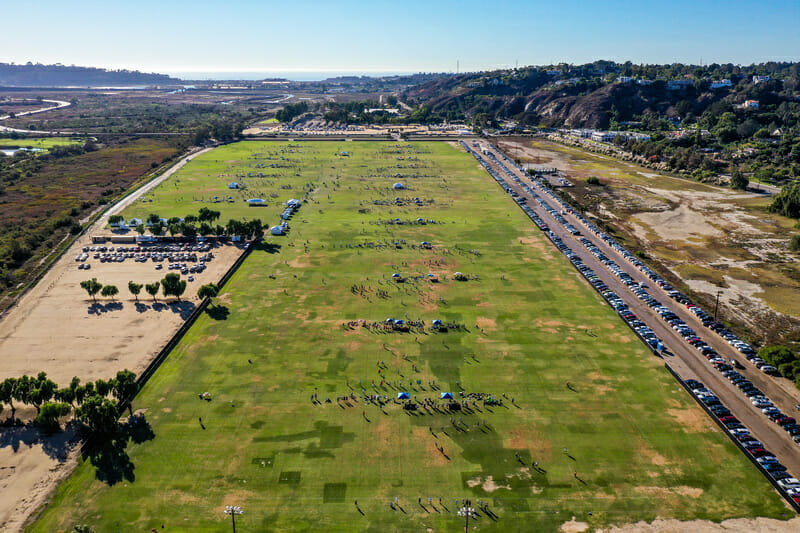 USA Ultimate announced that the club National Championships will return to San Diego for the next three years through 2022.
The Championships have been in San Diego the past two seasons and drawn rave reviews from players.
"Our athletes and fans have had an incredible experience at the National Championships in San Diego the last couple of years and we have been proud of the excitement the event has generated within the ultimate community and beyond," said USA Ultimate Managing Director of Competition Will Deaver in a statement. "We have also had a great experience working with our local partners, including DUDE and the Surf Cup Sports Park, and we look forward to working with them, along with California Ultimate, again."
The Championships will remain at the Surf Cup Sports Park, the venue that's hosted the tournament each of the last two years.
This year's Championships will run from October 22nd to 25th. The dates for the next two years were also announced: Oct. 21-24, 2021, and Oct. 20-23, 2022.