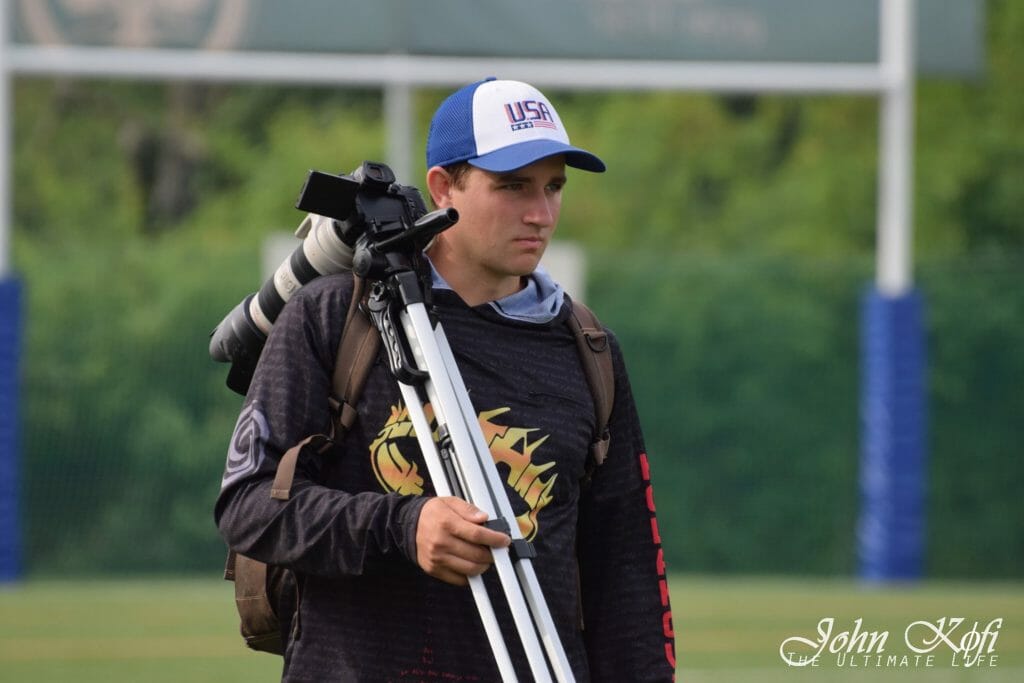 Sideline Talk is Ultiworld's subscriber-only podcast about the people and personalities of ultimate. Charlie Eisenhood hosts long form, in-depth interviews with marquee figures in the sport.
Nathan Kolakovic is ultimate's foremost highlight reel producer. From filming the clips at tournaments around the world to editing together some of the most iconic reels, Kolakovic is a talented one-man band.
In this episode of Sideline Talk, he discusses how he got into doing video work, what his career trajectory has been like, and what's next for him amidst the uncertainty of the coronavirus pandemic.
Sideline Talk: Nathan Kolakovic [Ep. 27] is only available to Ultiworld Subscribers
Already have a subscription? Log in
Whether you visit Ultiworld for our reporting, our podcasts, or our video coverage, you can help us continue to provide high quality content with a subscription. By becoming a subscriber, not only do you receive benefits like exclusive articles and full article RSS feeds, you also help fund all of Ultiworld's coverage in general. We appreciate your support!