Reminiscing can be therapeutic -- and even entertaining for others!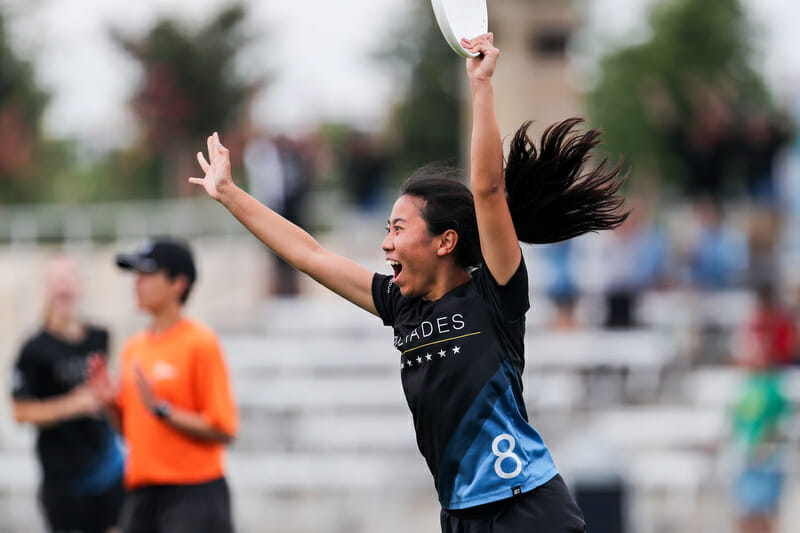 Tuesday Tips are presented by Spin Ultimate; all opinions are those of the author. Please support the brands that make Ultiworld possible and shop at Spin Ultimate! 
There are many reasons to relive your past ultimate glory. Take some time and, instead of thinking of the future, go back into your ultimate past. Examine, take a look, reflect, and think of finding ways to share.
It can be:
Instructional

Therapeutic

Historic

Fun for others

Pretty damn awesome
If you have video saved, this is a prime time to take a look at those film clips, to examine, think, and enjoy. However, most of us aren't lucky enough to have our games recorded. But fear not! There are great ways to go back into the past, even without video footage.
Think about crafting a narrative, blog post, or just a journal of what you can recall. Talk to teammates, go back into old emails, look at pictures on social media, and try your best to bring as much detail to those memories as you can. 
Find ways to take those ideas, memories, and fun and record and share them!
More and more people are looking at older ultimate videos they had forgotten or never seen or turning to fictional ultimate stories to scratch the itch of not being able to play right now.
Take your own turn, with your own ultimate story (or fiction of your own), and build the media library of ultimate stories as you go. It can be more fun and enjoyable than you think.
Here's some tips on how to go about it.
Start from the Beginning and Start Small
As a test case, try this with an old chestnut: your first time playing ultimate. Almost everyone has told this story in one way or another, but take time to actually record it. The easiest way, for most, is to write about it in the form of a blog post, memoir, or journal. It can be a great way to start to recapture the essence of playing ultimate and relive some of those great memories.
It doesn't have to be perfect, and like many good stories, it might even be embellished a bit. Try adding dialogue as best you can or detailed imagery of what the day, time, and place were like.
Video diaries or vlogs can also be a great way to record yourself, or you could try recording an audio snippet into the voice memos app on your phone.
There was a great blog out there "Do you know who I was?" (try to start from the earliest post) that captures a prime example of this. The author does good job of moving through his story as an ultimate player, mixing humor, intense sports action, and little vignettes along the way. 
You don't have to go through every practice, but picking some of the highlights to start will be a great way to begin.  Sometimes going through a season tournament by tournament can be fun to capture the essence of a year, whereas other times you might want to just focus on a single game or a single point. 
Don't be afraid to capture your own bias and perceptions or to talk up your own glory. We remember things that personally affected us, whether they were crucial drops or epic sky grabs, and these can help you to draw even more detail into your recording.
Build and Organize
Once you've started with getting your ideas down (on video, audio, or digital paper), think about how you want to frame the story and build upon it.
What's the purpose behind this? Is it just for your own fun and your own memories? Do you want to share it with others to enjoy? Do you want to use it to instruct or explain? This is where you can decide to build a single remembrance of a single point into an instructional advice column on the importance of clearing and following the disc.
Or, if that sounds ridiculously boring, this is where you can ignore half the games of a tournament and talk about that epic party and the fun road trip that followed. Or maybe you mix it all together and hodge podge it. 
Regardless of the tone you are going for, go back and try to add detail to what you've written. You can edit and revise, of course, but less important than the mechanics of the piece is the feeling behind it. And to truly create mood and feeling, you have to add. Details about the freezing cold wind coming from the corn field or the drama started at the team hotel that morning when everyone got up late might seem unnecessary, but they can actually add so much to your log. Adding similes, metaphors, or other figurative language — or adding dialogue — can really bring a story to life. 
If you're worried about inventing details, don't fret too much, as true accuracy is impossible and truly unrequired. But, if you want to be as realistic as possible, this is a great chance to email old teammates or look at old write-ups of an event you participated in.
Nothing can be more fun than going back to old tourney emails or calling up an old friend to add their story to the day.
Plan and Possibly Share
Plan on what you want to focus on and how you want to share. These memories are private, and they can remain private if you like. But there is more and more interest in looking back at past ultimate and enjoying it.
Your old teammates might love to read your stories. Your vlogs might entertain the entire community! And people can enjoy and learn as they go. A rookie might not just find history of the program fascinating, but possibly instructive. Who wouldn't want to hear about that huge upset and how good pull coverage and a junky zone got you there?
An old friend might find it the perfect way to reconnect, especially if you can share how she had the most epic diving grab to save the game. Maybe even a stranger will enjoy a tale or two, especially if you combine both the intensity of a universe battle in quarterfinals with the comedy of having to play "upside-down only" points in consolation bracket. 
Whether summer league or national semifinals, there is exciting ultimate everywhere and humor always follows in its footsteps. Try your best and then let a few others in. Not only will it help you remember these great days of your past, but it may help make others around you happy and fill their ultimate fix for the day.
Submit your own Tuesday Tips to our Tip Jar to win a free subscription and even become an Ultiworld writer.