Last week's ultimate news.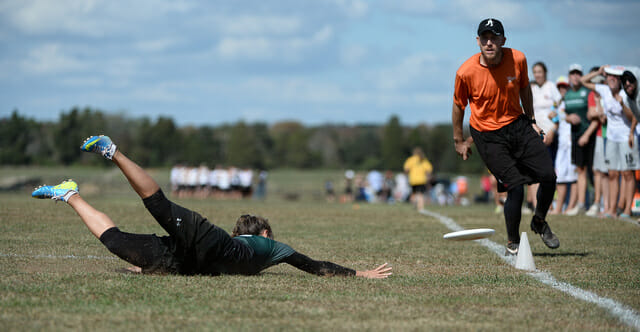 Welcome to Opening Pull, your weekly wrap-up of the previous week in ultimate. We've gathered the news you need to know and highlights you need to see, and we'll let you know what's coming up in the next week.
Live ultimate is on pause for the time being, without a clear end to the shutdown in sight, as the global community combats the spread of COVID-19. For more details, including a timeline, see The Latest on the Coronavirus Impact on Ultimate.
World Games Moved to 2022; Opens Space for WUGC in 2021
The dominoes of international sport have started falling in reaction to delays and cancellations caused by COVID-19. After the Olympic Games moved to 2021, a year later than originally scheduled, the World Games postponed by a year to 2022. The World Games host the most competitive ultimate competition in the world.
One of the qualifying elements for the World Games is the World Ultimate and Guts Championships, which may see a similar move in the calendar. With an extra gap in in the 2021 competition schedule, keep an eye WFDF to see if they reschedule, and what impact that has on other WFDF competitions.
2020 US Open Will Not Feature International Teams
While we wait to find out about the upcoming club season's status, we have learned that the U.S. Open will not include the "international component", according to an update from USA Ultimate responding to coronavirus. One of the defining features of the event has been the presence of top teams from abroad, including national teams in training.
Social Select
Our favorite social media items of the past week!
Molly Brown star and Colorado Quandary coach Claire Chastain raised issue with the power given to observers. It initiated some interesting dialogue on officiating and human error in ultimate.
you know a nice time filler for this quarentine is watching frisbee games and ill tell ya what–not sure why we give observers the power to create turnovers cause boy do they get it wrong a lot.

cc: @USAUltimate

— Claire Chastain (@claireyahtzee) April 2, 2020
This Week
The final rounds of Throw of the Year, our D-I All-America teams, and some awesome video content are coming your way.